They sang us "Auld Lang Syne" and you, Farage, in your turn, made an idiot (me being polite) of yourself.
Now, I'd imagine that most people in Brussels know that you're a blethering old drunk who smells like a stale ashtray, and, as such, they probably don't listen to you,  your little playmates or, indeed, your mad old Granny Ann.
But I'd lay money on the fact that this clip will have been shown on news programmes around the world, from Greenland to New Zealand; from Japan to Paraguay.
You just showed the world what a set of ill-mannered, immature, boors you are, and your behaviour will have refected not just on your miserable selves, but on your country too.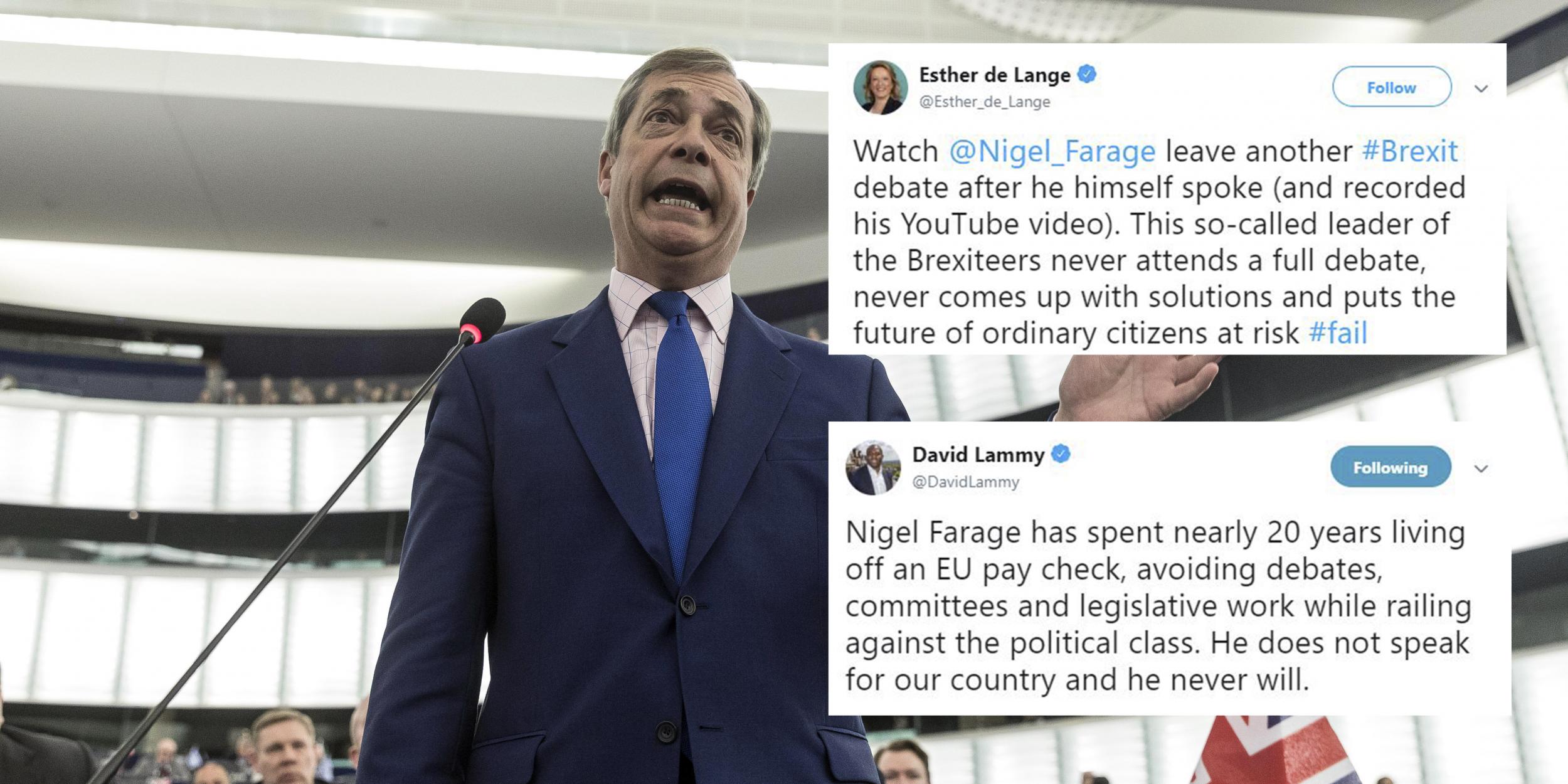 Furthermore, with a set of extremely difficult negotiations yet to come with the EU, you have done your beloved UK absolutely no favours… and, make no mistake, favours will be what the UK will be looking for.
Even fervent supporters of Brexit will have thought you an embarrassment.
We most certainly cringed.