Ross Thomson, the poor man's Boris Rees-Fox, has taken to Twitter in a l-o-n-g rant about the mess that May is making of Brexit.
To be fair to him some of what he says is quite true.
There is a relatively limitless amount that you could say/write about his points. Munguin has made one or two obvious comments. We'd be happy to hear any of yours.
Ross is in black; Munguin's in red.
I can see that they would bother the right wing of your party. Frankly, I'd rather that the ECJ were the arbiter than the Americans, particularly this American government. Certainly on medicines, environment, food standards, agriculture, etc.
The PM pledged to end the rule of EU judges but Chequers means the ECJ will be the final arbiter in disputes about our £39bn Brexit bill, whether U.K. services regulation is deemed "equivalent" and the wider workings of Brexit. This means ECJ jurisdiction in perpetuity.
As I said above.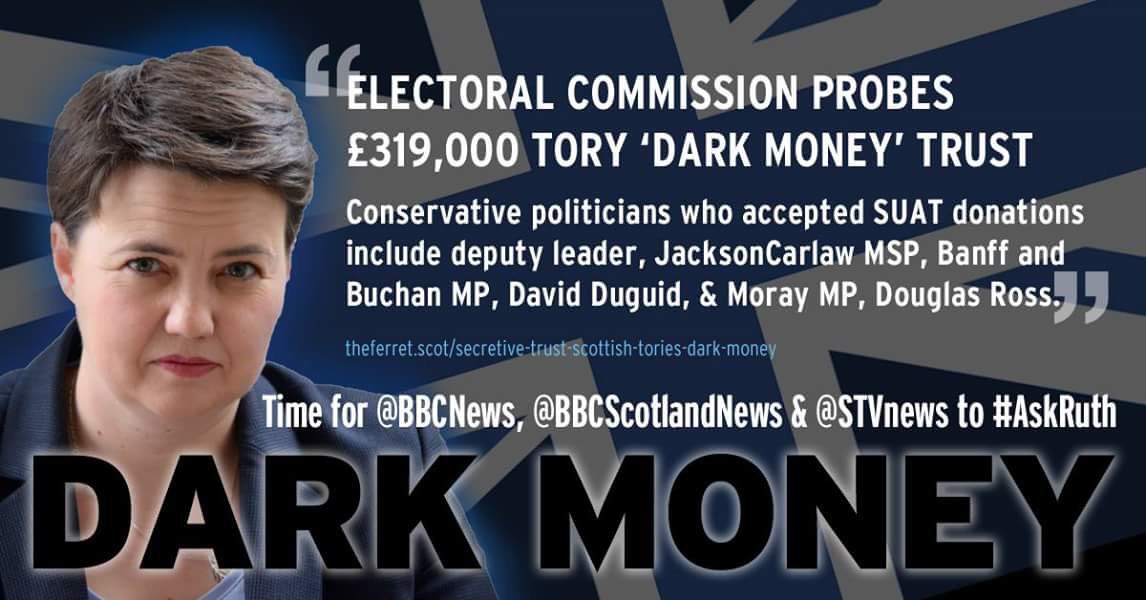 The prize of Brexit is regaining our ability to sign new trade deals. However, being aligned to the EU's regulations makes a fee (sic) trade deal with the US difficult. The US will expect mutual recognition of each other's regulatory standards which we won't be able to offer
Again, I can see that that would appeal to the hard right. I suspect that most people would rather have the far stricter European standards. OK, it's a lot of bother, but hygiene is hygiene and safety does matter.  There won't be much mutuality in the deal with Trump's "America First" America, given that Trump is a businessman first and foremost, and he knows that the UK is screamingly desperate for a deal. Any Deal …  But the fact that you mention it shows that you are quite prepared to meet the standards of America, but unwilling to do the same for Europe. Is this the Thatcher "English speaking nations of the world" thing?

Brexit means taking back control of our borders. Yet a mobility agreement with the EU will again mean preferential treatment for EU nationals and even the White Paper indicates continued access to benefits for EU citizens after Brexit.
If you are going to have a mobility with Ireland you probably have to have it with the rest of Europe. In any case, Britain could always have had stricter immigration from Europe. Othe European countries have. UK was just too lazy to set up a system which recorded and dealt with unemployed immigrants. There is a time limit on most immigration in Europe.

We are told that the Chequers Plan should just be accepted (despite how bad it is) because no alternative plans have been submitted. This is total rubbish. Here are the alternatives:

Status Quo

Comprehensive Free Trade Deal (preferred by all sides)

DExEU plan (worked on by David Davis based on the widely welcomed mansion house speech)

Chequers Plan (which pleases no one)

WTO rules (On which we already do trade with the US and China)
Can you let us know what all of these would cost us?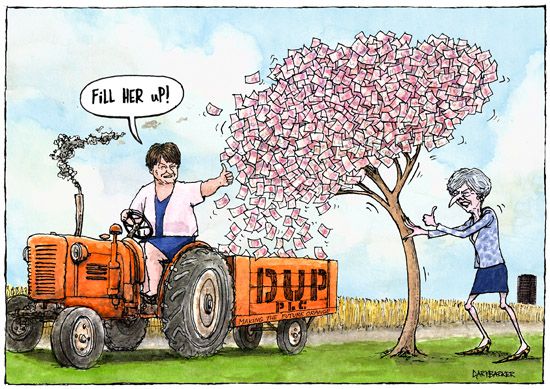 The Government should focus on the issues around the border between the U.K. and Ireland in order to secure an Advanced Free Trade Agreement (CETA +++). Currently a border already exists – in currency, VAT, excise duties and security which do not present any problems.


Using new technology as well as extending schemes such as the Authorised Economic Operator Scheme means any post Brexit customs checks can be done without a hard border. The EU insists on customs checks but in reality, no U.K. or Irish govt would ever accept a hard border.
But, hasn't Mrs May admitted that this technology doesn't exist? Even if it did it would be horrendously expensive to install. Do you know how many crossings there are on the 310-mile border?  275. That's a lot of crossings to man. And the Irish would have to agree and to pay its share.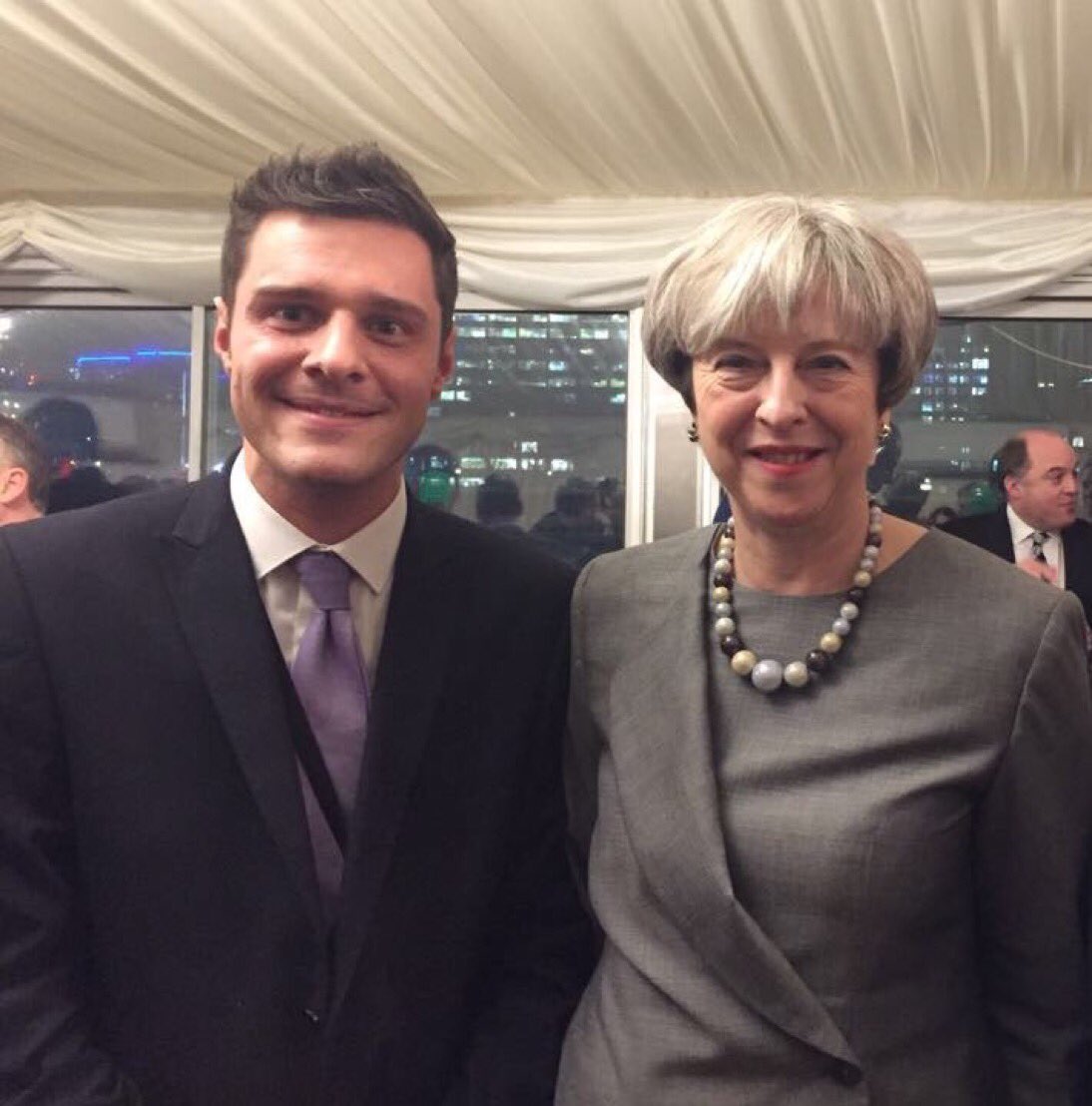 Remember thar (sic) the Chequers Plan is not a deal. It's an opening offer to the EU to be compromised and watered down. Already the EU is pushing the UK towards a combination of EEA and Customs Union membership which is an unacceptable undermining of the vote public vote to leave.
That's true. Barnier has already rejected it. You really can't have that cake you just ate. We do not hold all the cards and this is not the easiest thing ever.
The commitments, promises and pledges given either at the dispatch box or in speeches by the PM have now "evolved". In cute language that means the Chequers plan hands away the prizes of Brexit. We will have the status quo but worse off. It's not in the country's best interests.
But all the plans for Brexit leave your constituents worse off.  Show me one that doesn't.
Certainly, a Norway style deal is what some of your Tories would call, the worst of all worlds. You pay (without rebate), you follow the rules, you have almost no say at all in what these rules are, or who else gets to join, and you more or less accept the four freedoms and the jurisdiction of  ECJ. Plus there is no farming payment, no social fund, no structural fund…

Don't just take my word for it. The Times recently reported that "By more than two to one, voters do not believe [Theresa May's] plan keeps faith with the referendum result." Polling since Chequers shows the Conservatives have averaged 37% and not led Labour in a single poll.
The plan is crap. No doubt about that. It's already been rejected by Barnier, so it's not going to happen. Mrs May is not going to get big votes. She personally is as popular as …well, you know the expression (and we have young readers of sensitive dispositions). But Corbyn is no better. His party is just as riven as yours. I've yet to see an idea come from them.


We're told to back Chequers or we'll get Corbyn. That's ridiculous. In reality if we don't deliver Brexit fully we will lose seats like Mansfield, Middlesbrough, Banff and Buchan and much more. To fail on Brexit will usher in the chaos of Corbyn message
Are you suggesting that the Tory/DUP messages aren't just as chaotic?
There is still time to ditch Chequers and take a different approach to deliver the Brexit articulated so well by the PM at Lancaster House. It's right that colleagues have voiced concern and I'll work with them to constructively engage with the government for it to change course.
Before Monsieur Barnier and his colleagues can give a definitive answer to the UK, it would help if he thought that there wasn't going to be another general election and that the governing party weren't tearing each other's eyes out, stabbing each other in the back and pissing on each other's chips… and bowing to the pressures of a loonie right-wing faction whose swivvel-eyed support they purchased with a not inconsiderable amount of OUR money. Think about it. You guys would the laughing stock of the world if Trump weren't a much more important fool.