A couple of days ago, Nicola Sturgeon suggested that, when out, in crowded places, where it was difficult to socially distance (on the bus, in a supermarket for example) the people might like to consider wearing a face mask. Not a medical quality face mask, you understand, but one which would stop you spitting tiny droplets of saliva as you speak, especially when pronouncing "p" "t" and "b". Not particularly for your protection but for the protection of others around you.
Well, you'd have thought that the end of the world was nigh. People on Twitter going wild saying that "Sturgeon"  wasn't telling THEM what to do. They were British. So there! Others suggested that they would only wear a facemask if it had a union flag on it. (Well, that would keep people away, let's be fair.)
We need to remember that at no point did Nicola mandate this.
Jackson Carlaw asked what evidence she was using to suggest such a thing would be advantageous, and tweeted that there was no border and we were all one country (yeah I know, but maybe he doesn't).
Wee Fluffy got himself in a terrible state. Matt Hancock, presumably Fluffy's idol, has said that he doubted that they do any good and Fluffs was all of a dither about people being confused if England didn't advise face masks and Scotland did. I'm confused,  he apparently tweeted. Not that that came as any surprise to any of us.
I mean how would people know what do do when they got to the border. Good question.
OK, apart from the fact that most people shouldn't actually be crossing the border right now, Fluffy may, or may not, be aware that there are many things which are different on one side than on the other. And somehow people do know.
For example, to the north of the border, there are no prescription charges, to the south each item costs £9.15, although there are exceptions to this involving age, medical conditions, pregnancy, and certain kinds of, but not all kinds of, benefits. Now that is confusing.
Primary education ends after 7 years in Scotland and after 6 in England, university courses are of different duration, drink driving laws are different, and so on and so forth.
In fact, this has gone on for a great deal longer than the period in which there has been a Scottish parliament. Indeed Gretna, just over the border in Scotland, has become world-famous and made much money, based on the fact that for many years in Scotland you could marry at 16 without parental permission, whist in England, you had to be 18 to do that. 16-year-olds had to have mummy and daddy's OK.
There are hundreds, if not thousands of things that are different here, given that Scots Law is entirely different from English Law. You'd have thought that an ex-Secretary of State for Scotland, who happens to be a lawyer, might have grasped that. But then, as I've said elsewhere, they didn't call him "Fluffy Muddle" for nothing.
Anyway, you're letting me haver on without getting to the point and Munguin is looking cross.
And the point is this. Boris Johnson has just said that it would be sensible for people to wear masks when coming out of lockdown, contradicting what Old HandThingy said the other day… and the good thing is that Mundell won't be muddled about it any more… or will he?
[You could have said that considerably more succinctly. Get yourself on a writing course. Kind regards, Munguin.]
This just seen: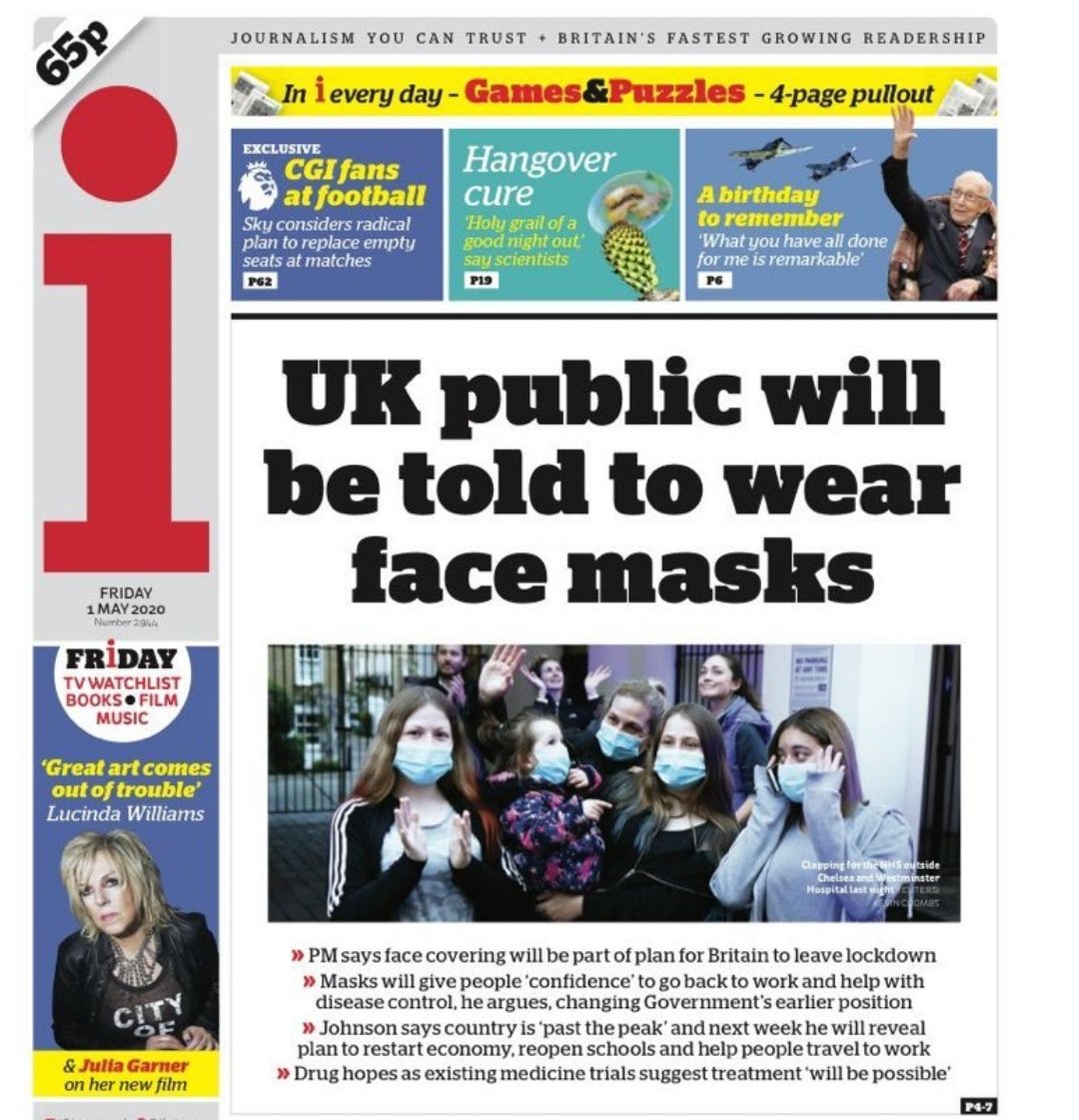 How embarrassing!