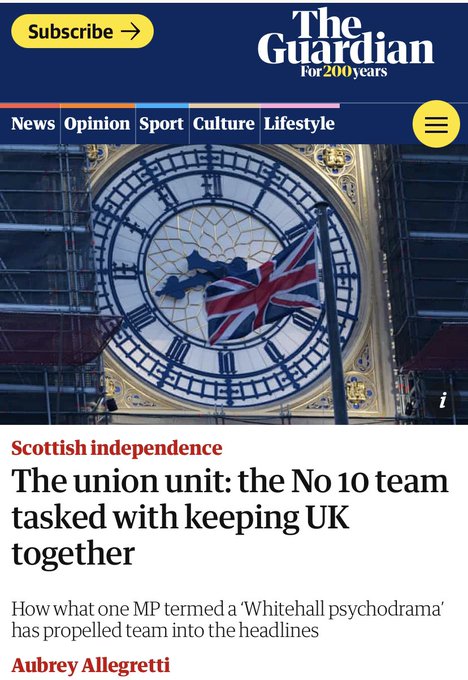 Who is paying for this unit? What is its remit? Who oversees what they are doing and ensures that it does not break Scots law, particularly as it is based in England… in London…and, y'know, the Metropolitan Police… Need I say more?
The bloke who was supposed to be investigating the Downing Street Parties until he found himself investigating himself and had to be replaced with Sue Grey, who in turn had to be replaced with Dame Dick. Are you still with me?
OK, so him, Simon Case, has been urged to withhold funding from the Scottish government that would go towards putting forward their case for a second referendum (as stated in their manifesto, and that of the Greens). This would mean that they would not be able to fulfil their manifesto commitment to a referendum and would, I suppose, put them in the same position as the Tories who came to power promising, among many other things, not to get rid of the pensioners' triple lock and not to put up taxes.
Even Adam Tomkins thinks it's a bad idea, probably because even the meanest intellect (and I'm not suggesting that applies to the good professor) can see that it would be bad for the unionist side and good for the independence side.
How people in other countries must laugh at us and thank heavens they weren't born Venezuelan or British.
**********
Talking about thanking heavens…
Mr Gove, the Disco Dancing Queen has told Andrew Marr that people should apply Christian forgiveness to all the party-gates and presumably all the other gates too, you know like… Arcuri-gate, decorating-gate, holidays-gate, Patterson-gate, give contracts to our buddies-gate, lie to the queen-gate, let the mother-in-law use government cars-gate, Queen Truss on the royal plane-gate and other such wonders of modern post-Brexit reality.
Christian forgiveness, however, requires more than the priest or minister saying … yeah, ok dude, you are totally forgiven, as I would have thought someone of Mr Gove's experience would have known.
There has to be repentance, which must be the sincere and remorseful, and there has to be atonement, which is the action of making amends for the wrong you have done.
Now tell me, when did you ever see Johnson look in the least like he gave a stuff about his crimes or do anything to atone thereof?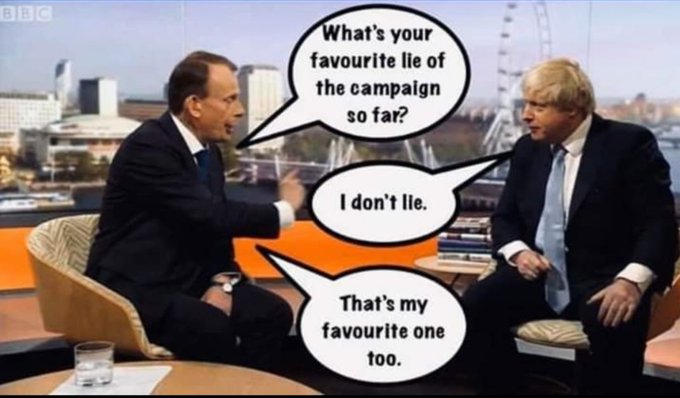 So, if we are going to have Christian forgiveness, we're going to need to see some genuine (LOL) repentance and some atonement. He'll have to find someone to do it for him though, because he is incapable
And of course, Christian forgiveness doesn't just apply to the toffs.
We'd have to have compensation for all the people who were charged by the police and fined frightening amounts of money for breaking lockdown (£10,000 for some people). That money will have to be returned. And compensation given for the shame and embarrassment they have suffered.
Sometimes I think Gove doesn't think things through… It's all the discoing, methinks….or something.
**********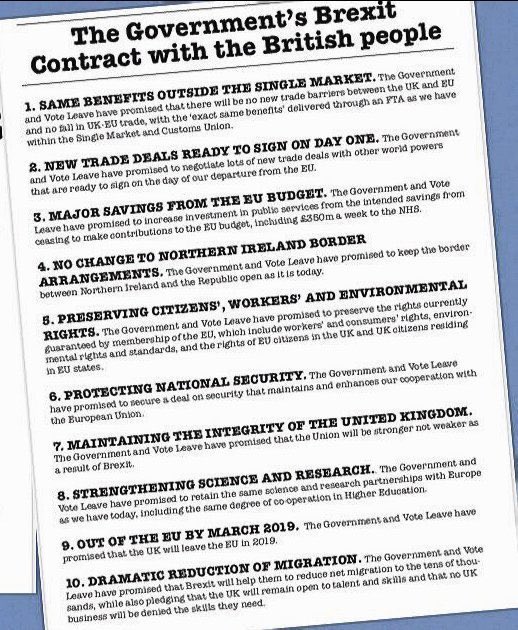 I'm wondering why benefits would be "unleashed".
He's going to have a war on EU red tape.
It's just a thought that, I would have thought the time to do battle with the red tape would be when the UK was a member and had a say in things.
Anyway, we all look forward to this Blitz of Benefits, because we have been <snigger> anticipating them since we were promised them 6 years ago.
I'm sure Munguinites will happily compile a list of these benefits that we shall enjoy as a third country.
**********
**********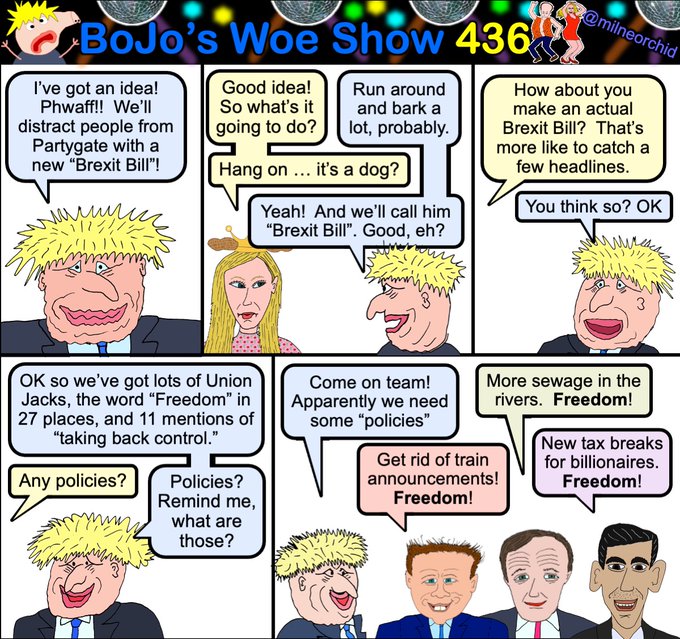 **********