"I don't know Prince Andrew, but that's a tough story, it's a very tough story, I don't know."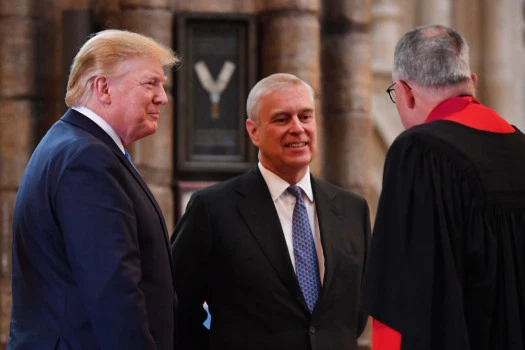 Well, fair enough, I suppose. A bit tangled language-wise, but we kinda get the drift…
I mean, you can stand next to someone once without knowing them. And at Westminster Anney it's easy to just chat to another member of the congregation without knowing who it really is.
And heaven knows just because you are walking right next to someone, it doesn't mean you actually know them, as in, y'know, actually knowing them… eh?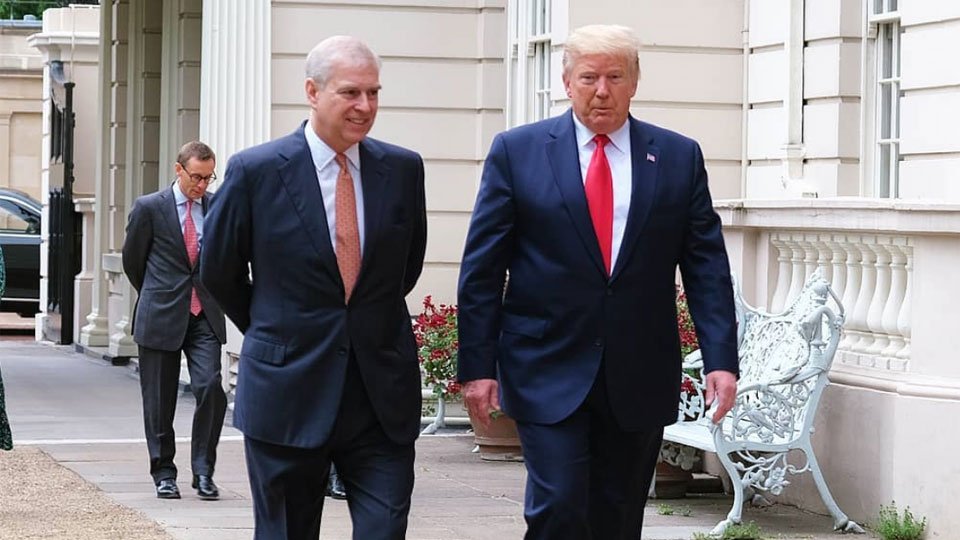 And how can you possibly be expected to remember someone you met before his hair turned grey, he got tubby and …whatever happened to your own hair …happened?
Come on, be reasonable.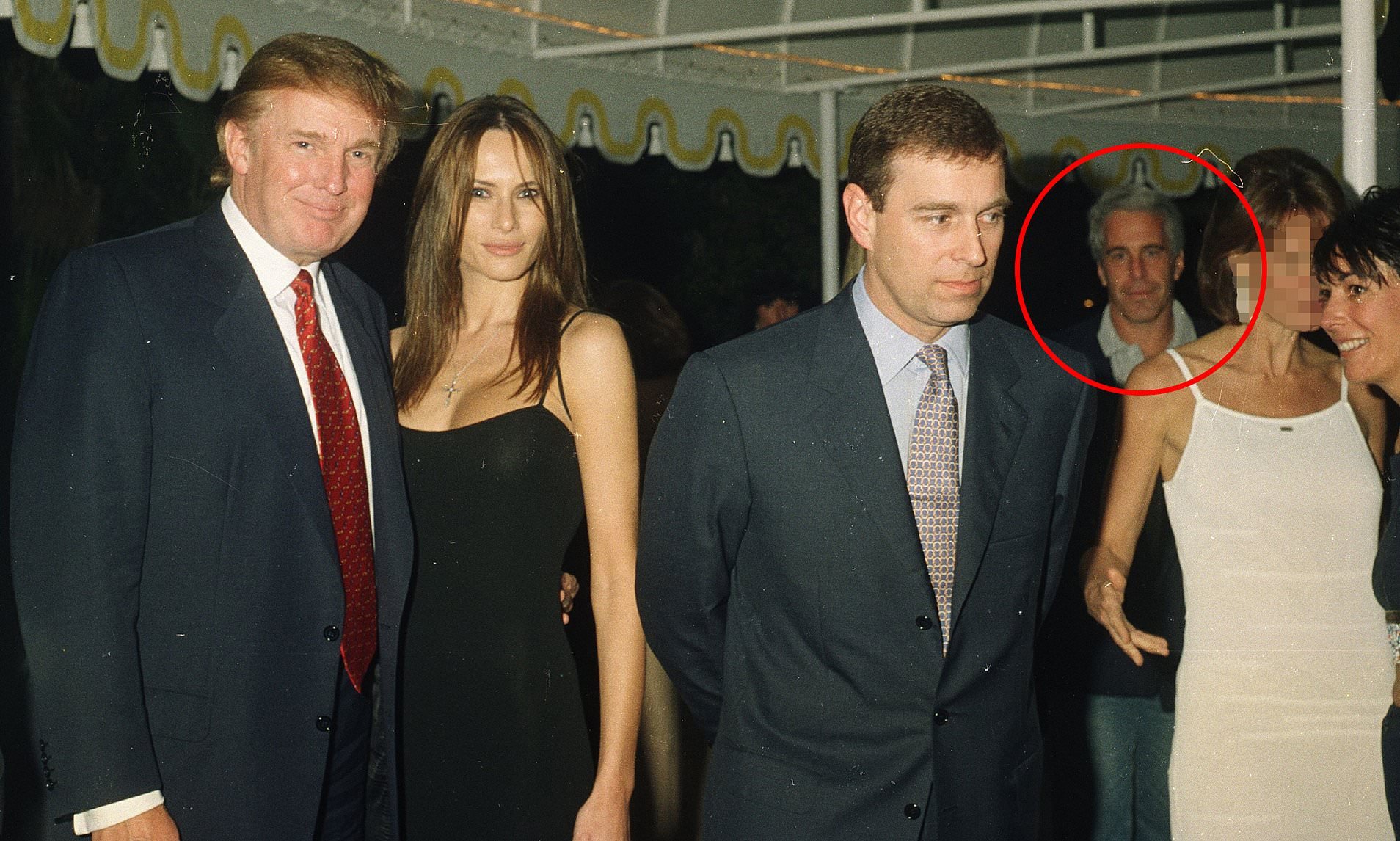 Oh, and just because you spent two out of the three days of your state visit to Britain in the company of Andrew (presumably because the Queen thought two vulgarians would hit it off), doesn't mean you are going to remember him, especially if you are a tad on the dim side.
"The Duke of York is being used as a secret weapon by Buckingham Palace in the belief he will be able to defuse any potential diplomatic disasters during the state visit of Donald Trump.
"In what has been dubbed "golf course diplomacy", British officials have taken the unusual step of ensuring Prince Andrew is alongside the American president for two out of the three days he will be in the country.
"It is hoped the men's shared passions for business, but more importantly, their mutual love for the game of golf will help them bond allowing the prince to exert a subtle influence over the politician.
"The pair met nearly 20 years ago when Prince Andrew visited Mr Trump and his then-girlfriend, Melania Knauss, at the businessman's $200 million Mar-a-Lago estate and golf course in Palm Springs, Florida."
Considering his self-proclaimed 'greatest memory of all time', he seems to forget a lot of things
Donald Trump: I have 'one of the great memories of all time'
Donald Trump has disputed the claim that he forgot the name of a slain soldier while talking to his widow, claiming he has "one of the great memories of all time".
Sheesh…
Well, we know Trump is dim, but Fatboy's memory lapses must have been catching…
I wonder if Trump's ever been to Woking?
I suspect his bone spurs must have meant he never had the opportunity to be so scared that he simply stopped sweating.