DAY TWO…THE NIGHTMARE CONTINUES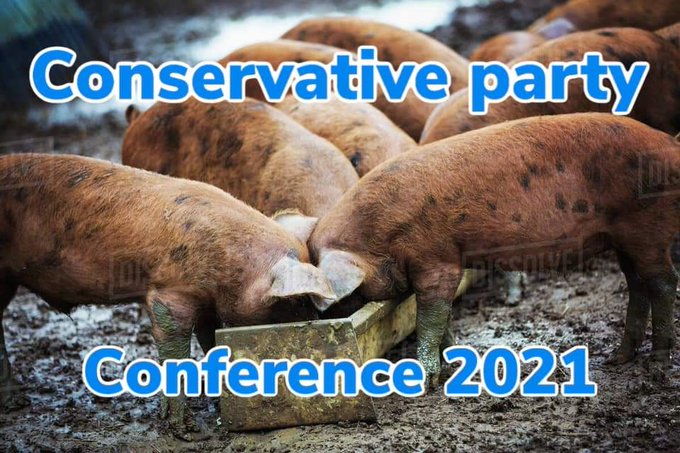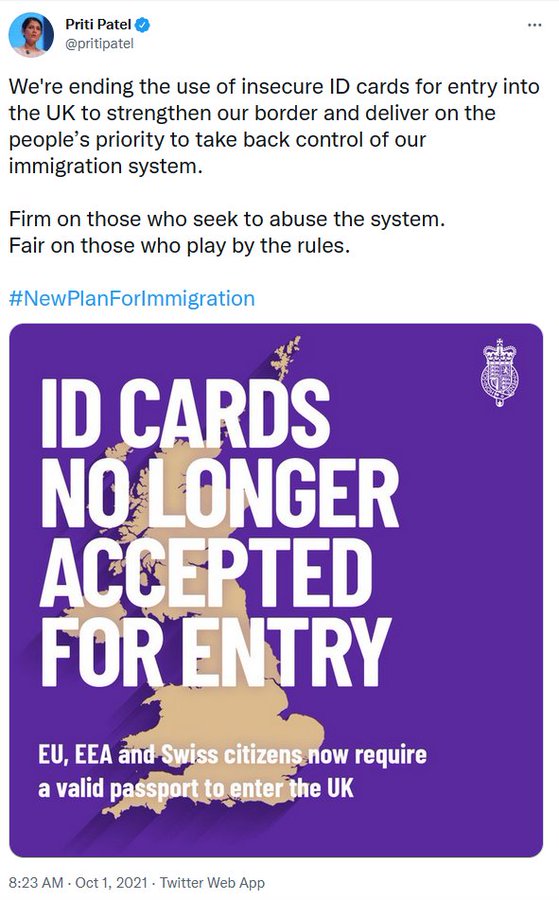 Bit of an own goal, Patel, when you desperately need these people to come here.
**********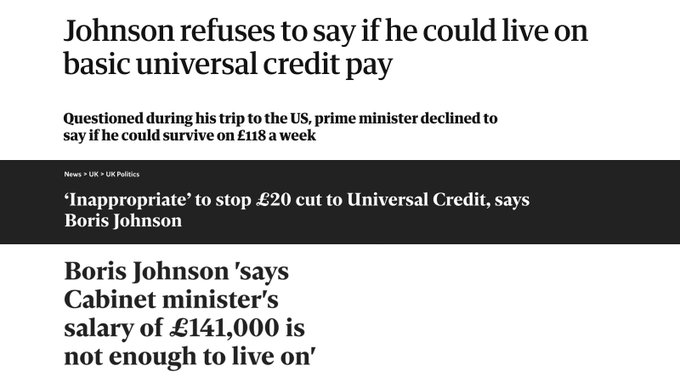 To be fair, not everyone has Carrie Antoinette demanding £800 a roll wallpaper and a top flight nanny for the children.
**********
I'm wondering if Rishi knows what mischaracterization means…y'know, given that it was WORD FOR BLOODY WORD what the head nut said.
**********
Not really breaking news, more heart breaking news, that one.
**********
Douglas Ross wasn't allowed to make a speech to the English Tories, but relegated to speaking just to the Jocks at the conference (that's the people who were impressed that their prime minister was rejoicing at being able to eschew masks and trade bodily fluids). Classy for a prime minister, what?
Ross's speech was, however, streamed on-line and, at one point he had no fewer than 40 followers hanging on his every patronising word.
It might be a good time to point out to him that, whilst it is true that the "red wall" did fall in 2015… and indeed, that party lost 40 of its 41 seats… it wasn't, in fact, to the Tories, that these seats went. Indeed the Tories, which had had exactly 1 seat since 2001, stayed at , ummm… oh yeah, ONE seat in 2015.
Of course, anything is possible in politics, but seriously Doogie?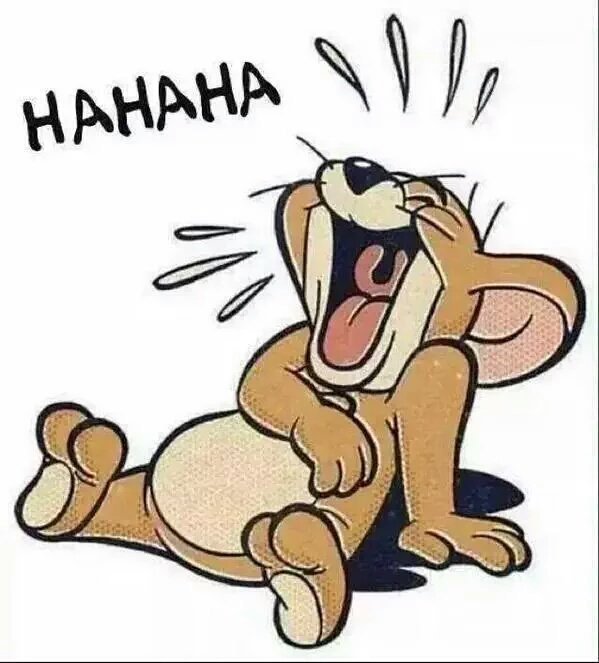 **********
**********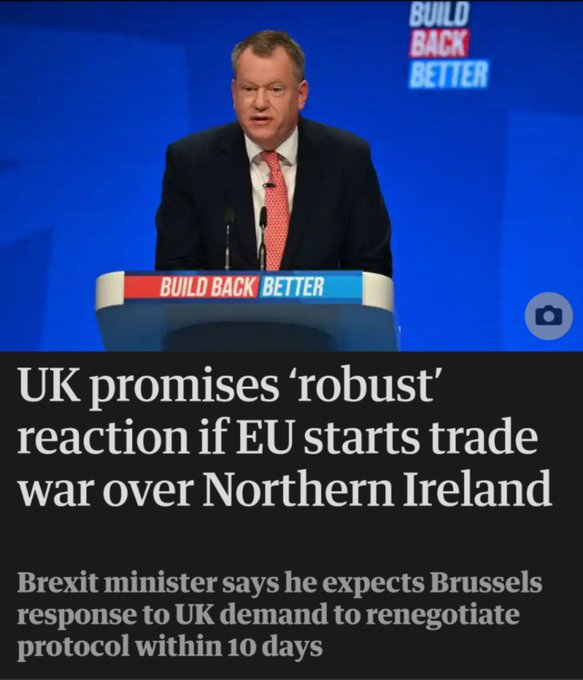 **********
You'd think that a bloke who had reached the dizzy heights of being some sort of chancellor of some sort of ancient historic duchy whose main purpose is to pay vast amounts of cash to an already obscenely rich old woman, might have learned the difference between "National" and "Nationalist" in a party's name, but sadly, no. The chancellor is, it appears, still as thick as 14 lavatory seats.
And then England's own John Travolta says that the Tories will never allow the break up of the UK, presumably regardless of what Scotland wants and votes for… (oh, for the will of the Scottish people being taken into account like the will of the English people was).
I can't help thinking that maybe it is his party that should be renamed The Tory Nationalist Party?
Oh, and maybe at his age he should take it easier on the marching powder.
++++++++++
https://www.bbc.co.uk/iplayer/episode/m0010qq3/panorama-pandora-papers-secrets-of-world-leaders-exposed
For those of you who can, by one means or another, watch BBC, Prof Christopher Painter reports that their Panorama programme tonight looked at super-rich political donors to Conservative Party associated with corrupt business/financial behaviour – and raised some serious conflict of interest issues.