**********
Hilariously, the Scottish Tories in North Ayrshire, have demanded that they NOT be called the Scottish Tories, because they say it is derogatory and an insult.
And the Provost has asked, nay ordered, the SNP to refrain from using the term.
After raising a point of order in the meeting, Councillor Ferguson for the Tories said: "It is a derogatory term and I would prefer if you call us by our appropriate name, which is the Conservatives or Scottish Conservative and Unionist Party."
Councillor Gurney, for the SNP, pointed out that on Twitter, the party is handled @ScotTories… a name they chose for themselves.
You really couldn't make them up.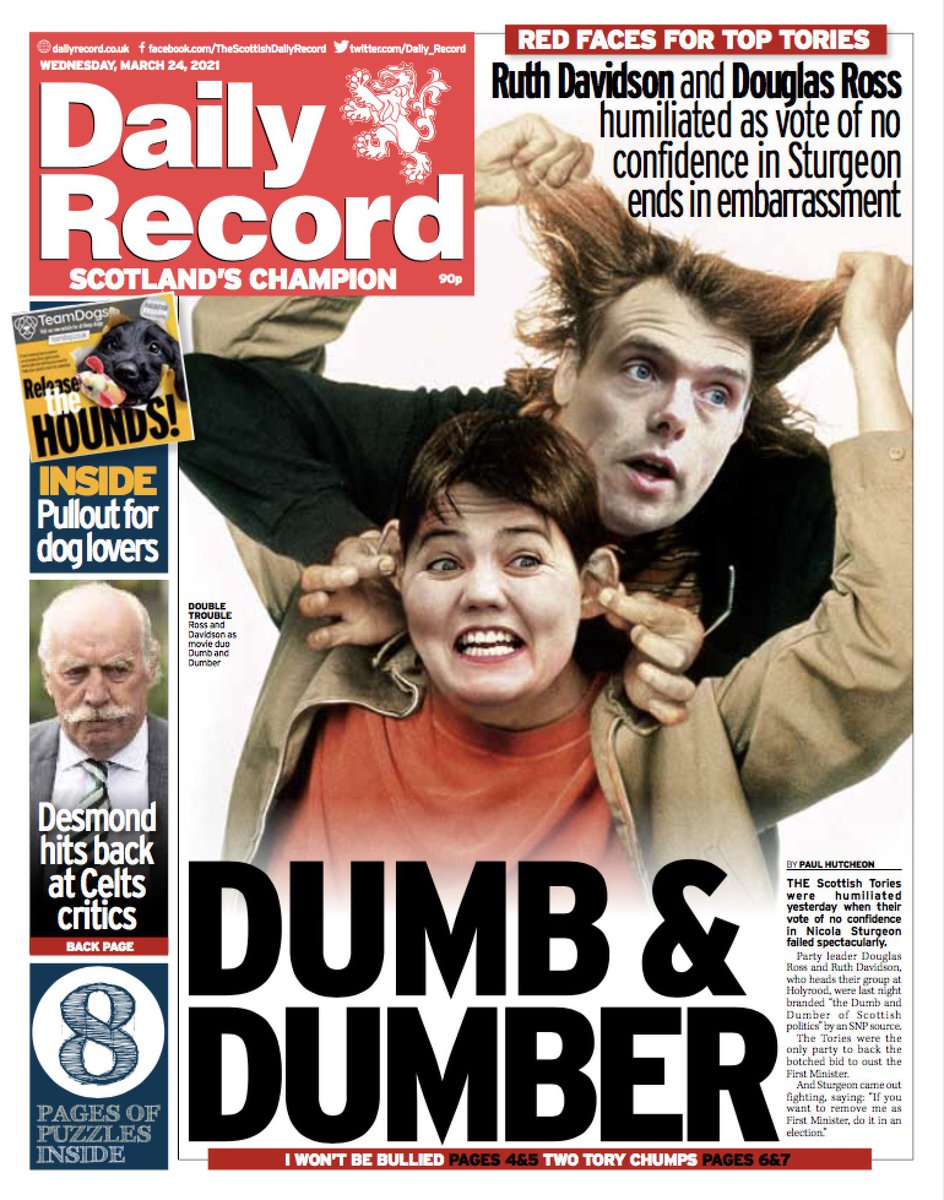 I remember vaguely that Michael Howard tried to get the media and the public to start calling the Conservatives Conservatives, presumably because he knew that their name was derived from a Middle Irish word meaning thieves or villains.
Anyway, Munguin has decided to respectfully ignore the request and you will doubtless be relieved to know that Tories of any colour will continue to be known as Tories on this blog with an occasional expletive added for good measure.
**********
**********
Derek Louden@LoudenDW · 5h
It turns out that 60 times the present level of Aussie beef & lamb can come in immediately under Boris's deal with no 15 year phasing in period after all. https://independent.co.uk/news/uk/politics/australia-trade-deal-tariffs-farmers-b1866496.html?utm_source=Sailthru&utm_medium=email&utm_campaign=INDNEWS%2316062021&utm_term=IND_Headlines_Masterlist_CDP

Michael Russell@Feorlean The Secretary of State against Scotland , the lamentable Alister Jack, ( @ScotSecofState ) was assuring the nation on Sunday that there would be effective limits on total imports & a long period of transition. Neither were true so either he wasn't in the loop or he lied.
The pledge to protect farmers for 15 years has been dropped.
Incidentally, these details were released in Canberra but suppressed in England.
**********