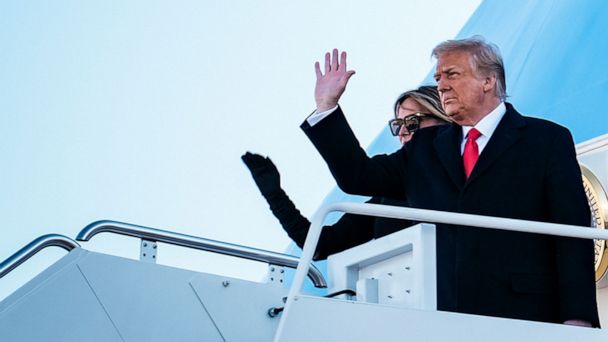 So, Donny's gone, after making a speech highlighting his achievements and, at long last, wishing the new president good luck, without, child that he is, mentioning his name.
He said that he thought the new administration should do well, because it had "a foundation" to do really well. Yep, apart from an horrific health crisis and a small matter of sedition. Only a few weeks ago he, his family and his lawyer incited violence and insurrection at the state capital for which he has once again been impeached.
Perhaps the scariest thing he said, though, was something that Arnold Terminator Schwarzenegger, a rival tv presenter and Republican politician nearly said in his film star days (but Trump used the royal "we").
"We'll be back" Trump said, adding "in some form"… whatever that means. Maybe he's reckoning on coming back as a mushroom… or more likely an orange or mango.