Remember when Jeremy Clarkson punched a BBC producer in the face because he couldn't get steak for his dinner?
Well, now it appears that he is sick of hearing about the inadequacy of the English meals provided for kids whose parents are would normally qualify for free school meals.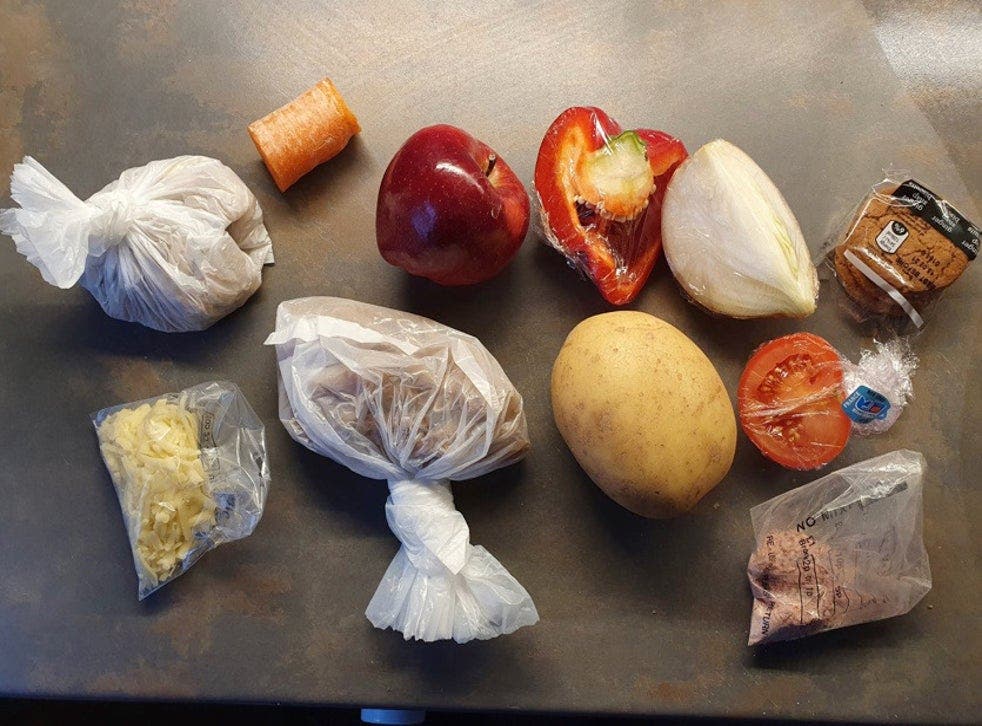 <Clarkson said that a woman requesting to be given supermarket vouchers instead of the food boxes was "presumably [doing it] so that she could exchange it at the supermarket for fags and scratch cards">.
Or maybe, Mr Clarkson, given that the government, that is the taxpayer, is paying a private company £30 per child for these packages, which are supposed to last for 10 days, they would actually like £30 worth of food, the woman just th0ught the kids should get a bit more out of it.
I mean, half a tomato and half a pepper and a tiny piece of carrot… Is this global Britain leading the world? I know we should all be fighting obesity, but starving people to death is probably at the extreme end of the solutions available.
*************
************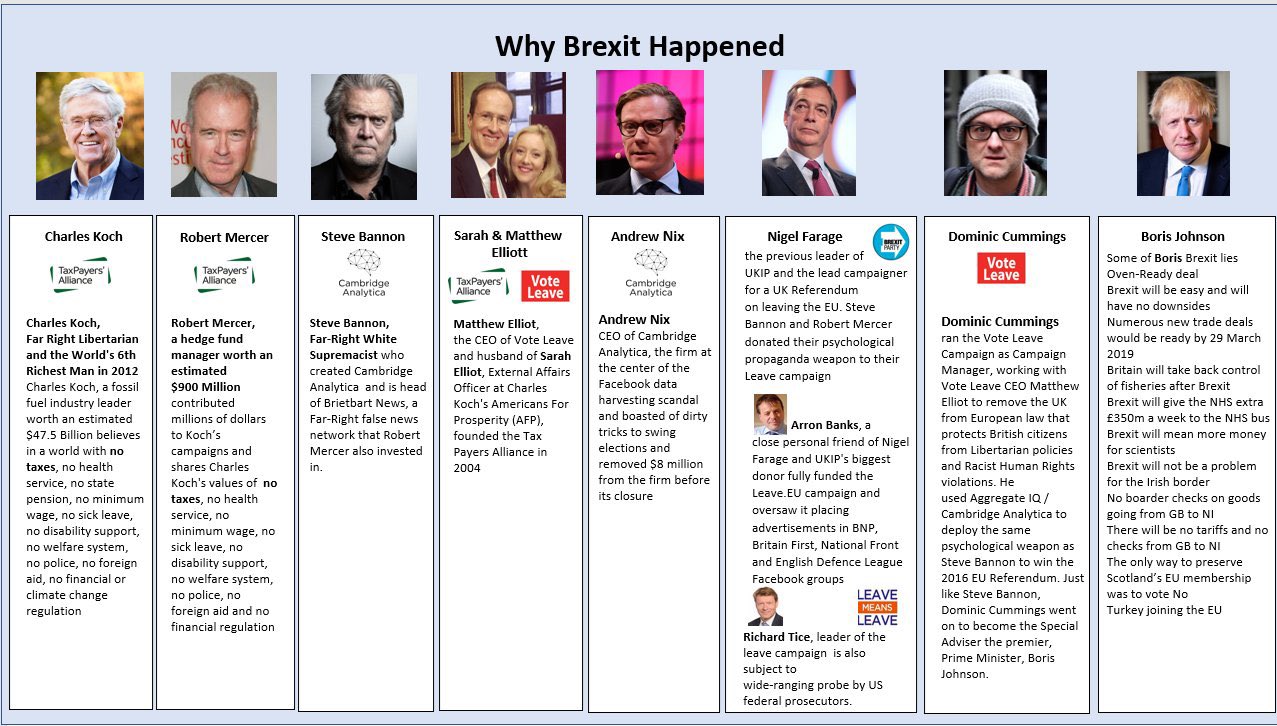 Two US National Guards have been pulled from Inauguration duty tomorrow, because of links to the Far Right…
************
Why is this not a scandal? Why are people not calling for Johnson to go? Why are the Scottish Tories whining about what a terrible job Nicola Sturgeon is doing, while their own English government is making such a pig's ear of this pandemic?
************

Douglas Ross MP
If it means stopping the SNP and their push for indyref2, I would be part of a unionist coalition. The last Scottish Labour leader wouldn't work with us. Will you @AnasSarwar @MonicaLennon7?
That's very flattering Douglas but it's a red card from me. See you on the campaign trail where we'll be fighting for radical social and economic change, not a political agenda that looks after the wealthy few.
Oh, dear, Dougie no mates. Richard Leonard wouldn't touch you with a tarry pole and now candidate, Monica Lennon takes the same view.
I wonder what millionaire, Anas Sarwar will have to say to that.
After this, I suspect that even his answer will be a polite but firm Nah!
UPDATE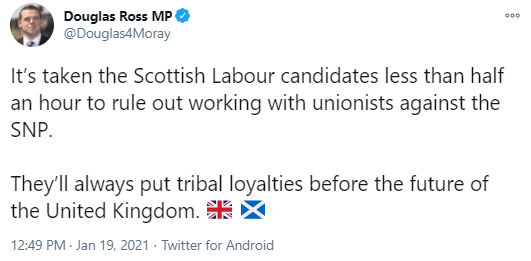 Nah, Dougie, mate. It wasn't working with unionists. It was working with Tories. There's a difference.
Both candidates know that your party is toxic. The UK election after they joined with you in UKOK and Better Together, they lost 97% of their seats. They've never recovered. And if that's not enough, look at what happened to the Liberal Democrats after their coalition with your party in London. I suppose you could try Willie Rennie, although as 5th largest party out of five, I'm not sure that even if he agreed, it would do you much good. Especially as his English boss just ruled out re-joining the EU.
*************