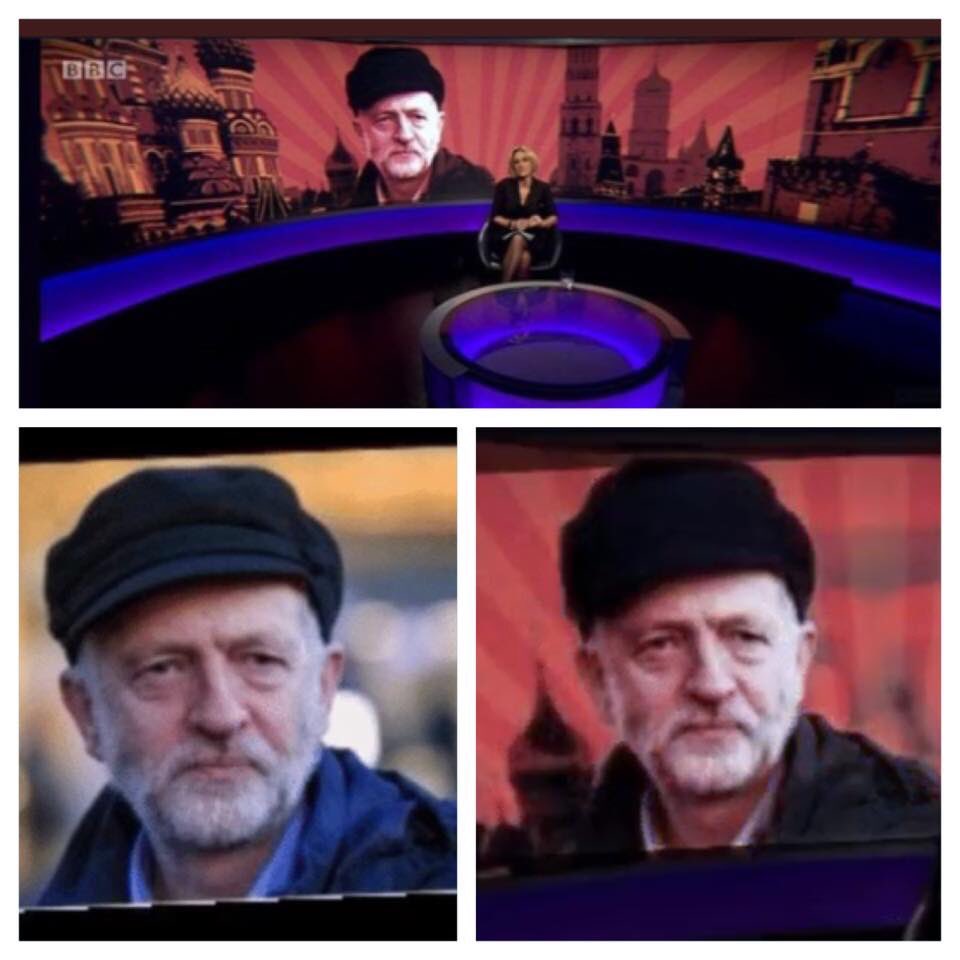 It seems to me that the  BBC is trying to make Jeremy Corbyn look like a Russian spy, just because he doesn't accept, without question, Theresa May's explanations for the poisoning in England. Was the hat blurred by photoshop (or something) to look more Russian? Or is the BBC still not very good with cameras and pictures and televisual stuff when it puts a photograph onto a backdrop of Red Square?
Now me, I haven't got a clue who is responsible for this outrage on the streets of a quiet Engish town, and I really have no opinion.
How could I?
I know nothing about nerve agents, who has them, who can get them, where they are stored, how dangerous they are, what are the effects, how long they last, etc. I know nothing about the victims' relationships with Putin or the Russian state. I know next to nothing about British relations with Russia.
What I do know, though, is that I don't trust the British government.
Not ever, but especially not now, when they desperately need a distraction from the mess that is Brexit, health, prisons, law and order, state of the roads, the worst pensions in the world, 10,000 extra deaths this year in England's hospitals, the mess that is their social security system, their computers that don't work, people dying in the streets, being fined for not having homes, swept off the streets so that royals don't have their posh eyes soiled by the sight of them,  and from their seamless borders that are technically impossible and illegal under WTO rules… and so on and so forth, ad infinitum, ad nauseam.)
What I do know too, is that Tony Blair told us that Iraq had WMDs and that they could hit British Troops in Cyprus within 30 minutes. They had pictures. They monitored them daily from outer space. Proof positive. Dossiers, they had. Ask David Kelly… oh wait, no, you can't.
The Tories (with shared Privy Council information) agreed with him. The Liberal Democrats, with the same information, did not. (The SNP had no Privy Councillors at the time, not having yet been in government, and could therefore not be consulted.)
No one cared what Kennedy thought though. The big boys were up for another war, which Blair had already promised to George W Bush, and which would cause hundreds of thousands of deaths and maimings, devastate economies and see the birth of ISIS with all that that meant.
And who was right?
Chic Kennedy was. There were no WMDs.
What I do know is that I wouldn't trust this government of pathetic useless fourth raters to look after my wild mice for 10 minutes while I went to the corner shop!
Now maybe, they are bang on right about this. Maybe Putin did cause himself and his country a pile of grief to get rid of one man with nerve gas that could and would immediately be traced to its development in Moscow… and just before the world cup. Maybe he wasn't satisfied with all the polls that showed him winning the upcoming election by a country mile. Maybe he thought he'd show the Russian public what a hard man he is. Because they don't already know that.
Maybe he just couldn't think of another way of killing this bloke from the few thousand different ways that are at his and his secret service's disposal. Maybe he thought it was a good idea to use something that would point straight back at him. After all, he is an arrogant bastard, right?
And who knows, maybe just for once May has made a right call, instead of, as she habitually does, getting it disastrously wrong. It has to happen sometime.
I've no time for Putin. He's probably as much of a murdering monster as they say.
I don't know. How could I know?
And, given his narrow and ignorant attitude to Scotland, I've no great time for Corbyn.
But he is right to be sceptical about what May says. That is what an opposition does, or should do to any government, never mind the most incompetent government ever. Be sceptical. Opposition should demand that the government think twice.
Not that May's government ever even thinks once.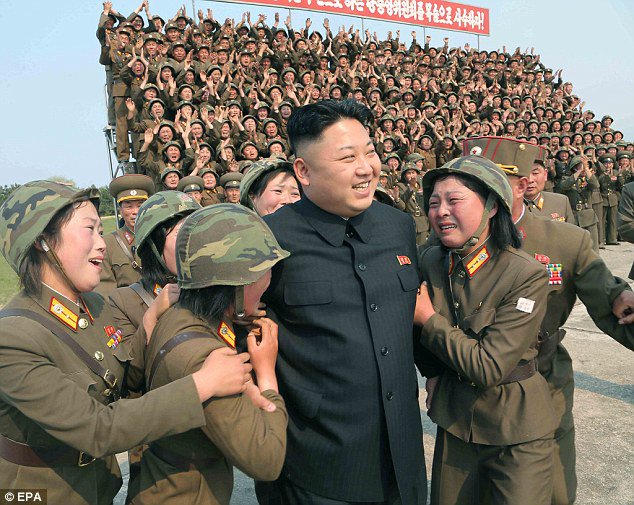 Equally, I've no time for May and I will not buy into the "patriotic Brit" crap that is being thrown around at anyone who dares to call her out on this as if she never gets things wrong.
Maybe she's right, and maybe she's not. How would we know? But why would we trust her?
In photoshopping a Corbyn picture to make him look like a Soviet, the BBC has proved yet again that it is simply a tool of the Westminster government, and it has done it pathetically to try to make the rightly sceptical Corbyn look like he's a Soviet. That's not what the BBC is there for.
Yet another reason why we should stop funding it.