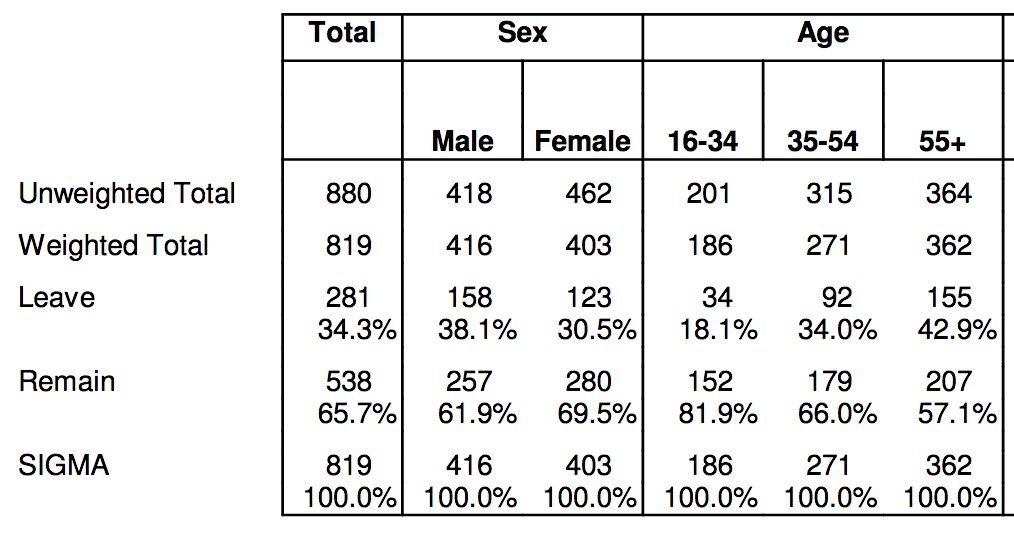 A Survation Poll for the Sunday Post* has shown that among the age group 16-34 (clearly those most affected by Brexit, on the basis they have the longest time to live with it) are nearly 82% Remain.
The 35-54 group are now 66% pro remain, and even in the 55+ group, only 43% of those questioned were pro-Leave.
With a sample size of 880 out of a voting population of  3.9 million, I'm not sure how accurate that might be. If anyone knows, please inform us.
Even at +/- 10%, it would put every group in the Remain camp.
It is ridiculous that Scotland is leaving the EU
(*For non-Scottish readers, the Sunday Post is a largely Tory-supporting Scottish Sunday tabloid newspaper which, at one point, had almost blanket circulation within the country. Circulation in recent years has fallen and is currently around 125,000 per week. It is the home of "Oor Wullie" and "The Broons" and is published by DC Thomson, Dundee.)