Dear Annie Wells and Miles Briggs,
You both seem to have made a very great deal of noise over the last two days about the Scottish drugs deaths figures, seemingly almost joyously blaming the SNP for what is, without doubt, a real tragedy in our country.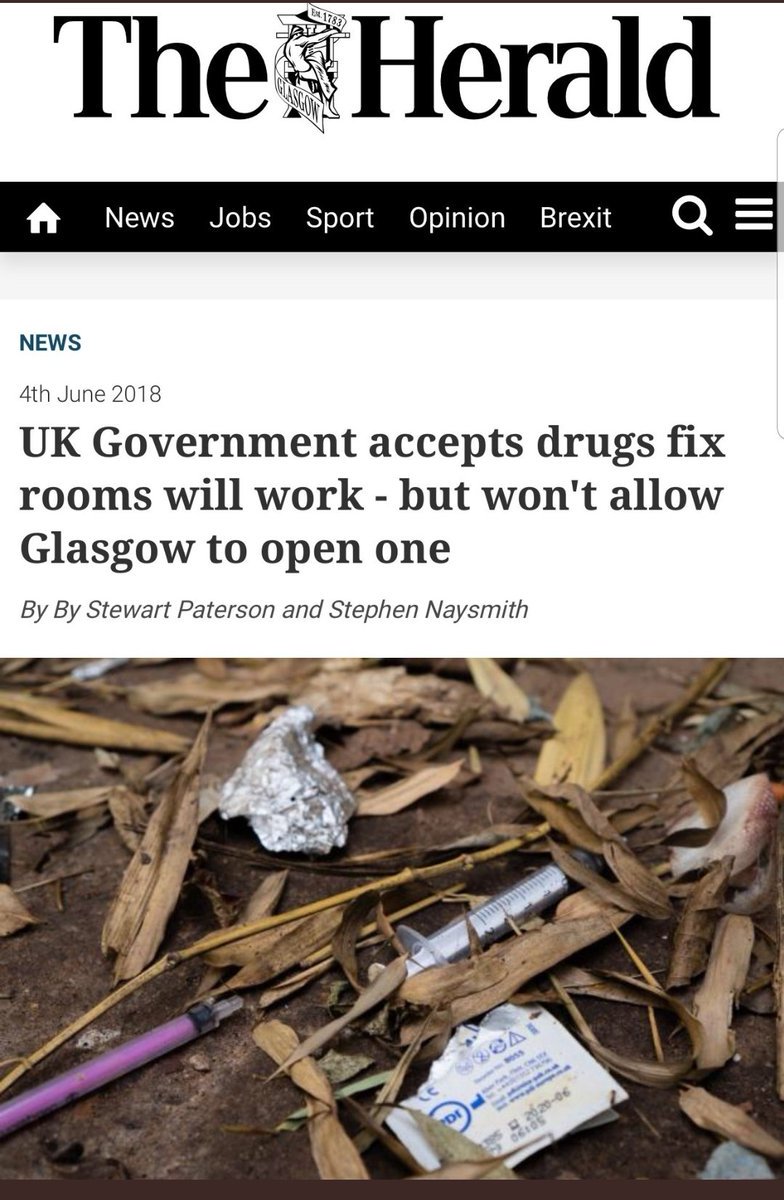 What seems to have escaped your notice is that policies relating to drugs are reserved to Westminster and that your own party, at least nominally in charge of government there, is therefore nominally responsible for policies which might be said to be responsible for these figures.
There are ways of dealing with issues relating to the use of drugs. Indeed Scotland was a leading country when it came to limiting where people could smoke, and reducing the safe driving alcohol limits.
Various European countries have experimented with a variety of drugs damage limitation policies, often involving limited decriminalisation, and the use of safe centres, places where addicts can take their drugs in a relatively safe environment, supervised, using clean needles and relatively safe materials. 
The Scottish government, having investigated this kind of policy and aware of the severity of the problem in Scotland, was ready to set up such a centre in Glasgow. However, because drugs policy is a matter reserved to the UK government, Edinburgh was obliged to seek permission from London before doing so.
This permission was denied.
I understand that, despite London's refusal to work with Scotland, some Scottish MPs have visited Portugal to find out how their enlightened approach has worked. My Twitter friend, Miguel (WG Saraband), a Portuguese Scot, wrote this thread on Twitter about the scheme. It is worth a read.
Now, being as progressive as Portugal is a huge leap forward for a union like Britain, and I wouldn't expect the current Brit government to embrace what are by any standards, radical changes.
But, wouldn't it be worthwhile if the Brits at least looked into the possibility of adopting some of their policies, if only as a trial.
What I would like, and in fact, I think I have the right to demand, is that you acknowledge that this is a reserved matter and that you stop trying to make political capital out of it.
As a final thought, please also note that, although no one for a second would try to deny that the Scottish figures are dreadful, the comparisons that have been made with figures in England (which have been highlighted by some of your MPs) may be inaccurate, mainly due to the different method of complying figures in our two countries.
This article may be of interest to you.
Yours sincerely
Munguin