Initially, you may remember, I was up for Jeremy Corbyn.
I was delighted when, not once but twice, he beat the right wing Blairites into oblivion. What a delight to see the smug self-satisfied right wing of the Labour Party (Tory-Lite) eating crow, as they found their dreams of self-aggrandisement and importance disappearing faster than the proverbial sna' aff a dyke, to be replaced on the front bench by the slightly scruffy beardy leftie backbencher, who claimed next to nothing in expenses. How cheers too, to see the unlovely Cameron make a real fool of himself when he mocked the man because he hadn't spent £5000 on his suit.
Frankly, however, I think he has been a disappointment as a leader.
Fair enough, he has always been a Brexiteer and he hasn't gone against his principles as far as I can see on that. But you can believe in Brexit without agreeing with everything the completely half-witted government in London is doing to drive the country off a cliff and bring back trouble to Northern Ireland.
He has no plan, no strategy for withdrawal that doesn't mirror that of Fox or Gove.
In short, he's not got a clue.
And talking about not having a clue, he really needs to stay away from Scotland, because he knows less than nothing about the country, its laws, its government and its people. Every time he comes here he makes a fool of himself and damages his party (like Dick wasn't doing that well enough at that!).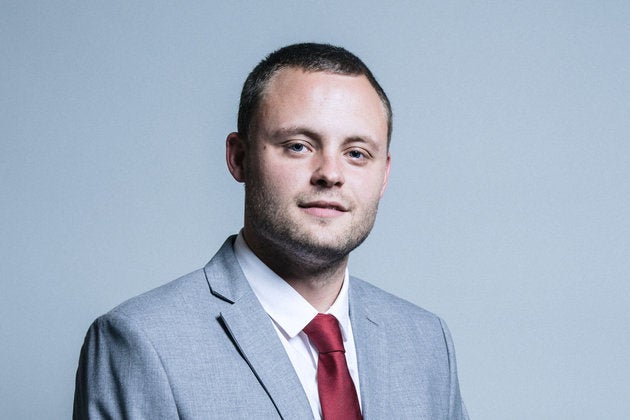 A poor leader he may be, but now senior government figures (and the daft wee soul above), with nothing much to batter him down (as he agrees with so much of what they say, but is personable with it), have decided to accuse him of being a traitor; of committing treason.
I think you have to be VERY sure of yourself before you accuse a political leader of Treason. And it seems that people in the Defence and Security departments have done just that… not to mention the wee chubby bunny blokey, Bradley, who seems to suffer from foot in mouth disease and is clearly working on a book of "embarrassing tweets what I have sent".
Not, I suppose in fairness, that anyone gives a damn what he thinks about anything in the whole world.
I not a fan of Andrew Neil either, but in fairness, he can, and does, hand incompetent ministers their posteriors on platters… or their arses on plates, for those of you who don't come from Morningside or Kelvinside.
Steve Baker is a particularly poor specimen of a minister. In normal times he'd never get past bag carrier. But I guess that no one much wants to work in the Department for Exiting Europe, given that David Davis is an incompetent fool and that no one in their wildest dreams thinks that Brexit's going to end well. So probably May was dredging the bottom of the barrel to find someone to fill the job.
But, he needs to learn that when you go on tv representing the government, you have to either stand behind your colleagues or …well, you need to resign.
As for Gavin Williamson. Why was he ever appointed Defence Secretary, and why is he still there?