Today's English/Welsh edition of the Sun.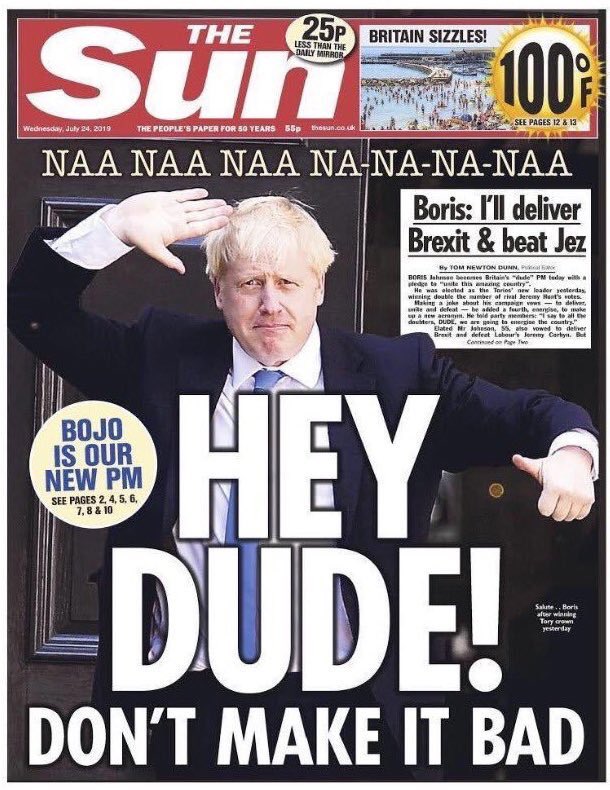 …and by contrast, the Scottish front page…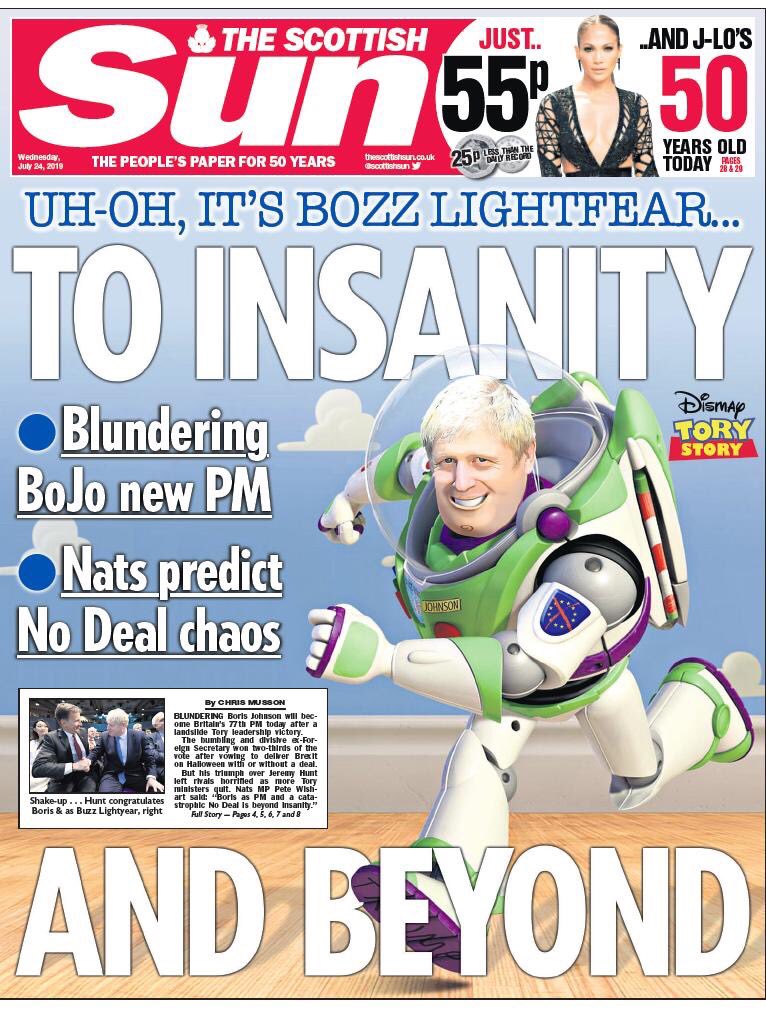 So much for "our precious union" and "our UNITED kingdom".
(PS: I see the English/Welsh Sun has already gone back to using Farenheight as we prepare to leave the EU. I wonder when the price of 55p will be rendered as 12/-.)
Thanks to Joe Pike for the pics!
Oh, and this is the Irish Times…