I've no time for Sajid Javid, but he was the only senior cabinet minister who was denied an invitation to the multi-million-pound dinner for the extended Trump family at Buckingham Palace yesterday.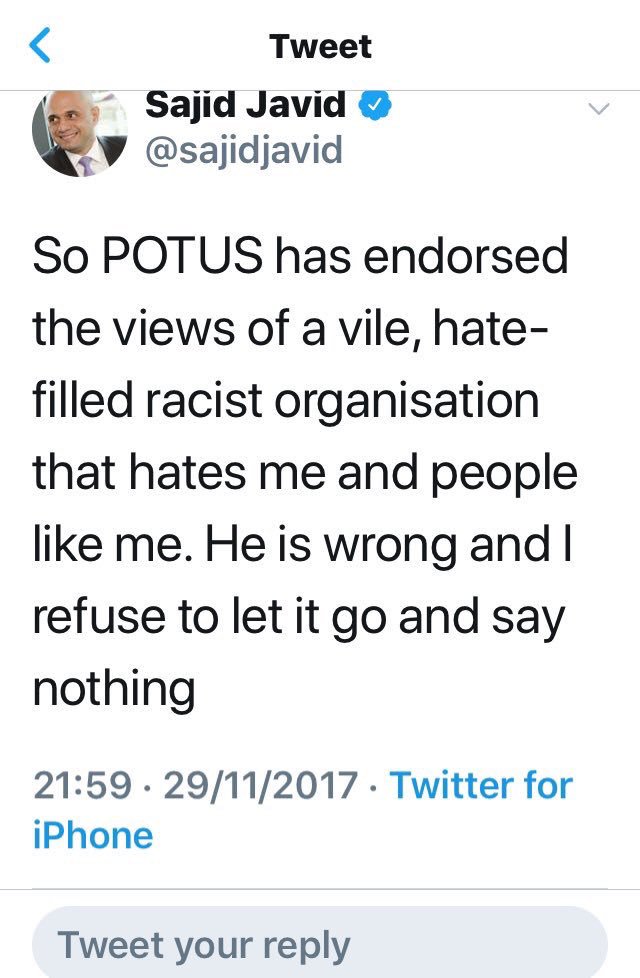 I wonder why that was…
++++++++++
It seems that, much to Mayhem's embarrassment, the president of the US has indicated that the NHS is on the table for negotiations in a future trade deal.
Everything, indeed, is on the table. Now in fairness, I didn't hear him say that he wants to privatise the NHS, just that it will be on the table.
Nicola Sturgeon has said that the Scottish NHS must never be on the table, but we all know that she could, at present, be overruled by someone as insignificant as David Mundell.
There's a thought to worry you.
++++++++++
++++++++++
Penny Mordant, who I am told is the defence secretary (it's hard to keep up with the ever-changing UK cabinet as they keep on walking or being fired), wants to use the Army to deal with rising violent crime rates in England, which in itself is a rather frightening situation.
Perhaps if the government that she is a part of funded the police a little more generously then there would be less need to make use of the armed forces to keep the peace on English streets.
However, I noted at the same time that violent crime in Scotland is down by 33% over 10 years and I can't help wondering if this is just a sneaky way of getting us Scots to subsidise the lack of English police.
On the matter of violent crime, I saw that Birmingham, England, now has a scheme (launched today)  to provide stab bags or bleed control kits to pubs and nightclubs in the city. These kits contain all you need to staunch the blood flow if one of your mates gets stabbed on a night out. The need for these bags has convinced me that I won't be visiting any nighteries in Brun in the near future!
++++++++++