***********
So, if there is no Conservative Party left on November 1, why are they so keen to have a General Election in December?
I mean, if the Tories cease to exist, The Brexit party and Labour will carve up England between them (well OK, the LibDems may pick up a few seats too even if their leader sounds like she comes from South Africa! (I mean what IS that accent?)
Also, Boris Johnson, intellect and breadth… in one sentence? Surely not.
***********
Dominic, on the side of the downtrodden workers, swamped with nasty foreign regulations and court judgments and done out of employment by EU workers. Just as well we voted for him, eh?
**********
Well, Richard, what do you reckon? Will you call for these things to be devolved?
Then, if it went wrong, you could reasonably blame the Scottish government. As it is the shortcomings are firmly in the court of your beloved Tory UK. And honestly, even with the world's second most chaotic government, Labout is still a country mile behind Boris "the ditch" Johnson.
For those on Twitter, give Sarah a follow. Great posts.
**********
**********
Ooooops! As Mr Grayson would have it… Shut that door!
**********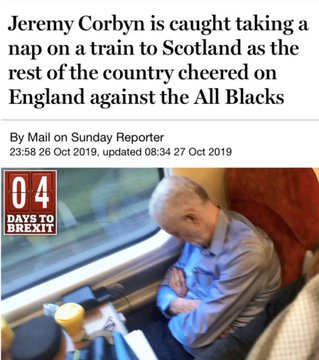 Now, I'm no apologist for Corbyn, but it's a bit of a cheek that the Tory Daily Mail on Sunday highlights a bloke taking 40 winks on a L-O-N-G train journey from England to Scotland. Especially when their own snooze on the front benches while he should be listening to a debate.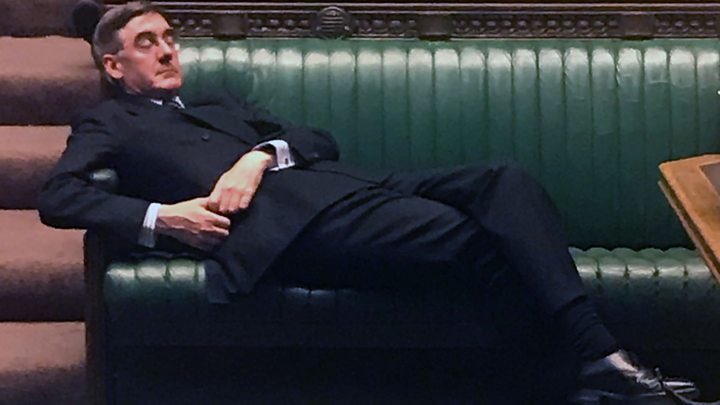 **********
I hear Gove has been ranting at Corbyn about how much money the Tories have spent on the NHS. However much it is, the English NHS is short of 10,000 doctors and over 40,000 nurses, so it's not enough.
Ho Hum…Things go better with Coke?
**********