Seriously, there is no point in a backstop if it is time limited or if one party can simply withdraw from it at will. The EU's deputy chief negotiator has said that there is no change in the EU position.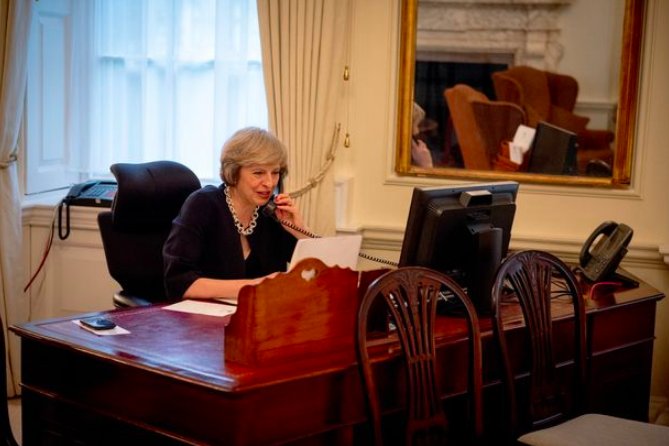 James Felton, on Twitter, put up this picture with the following caption, which more or less perfectly describes the position of the Brit Prime Minister.
"Me again. You know the backstop.
The backstop I signed up to, yes.
After two years of painful negotiation, that backstop, yes.
The backstop you've repeatedly said is a red f***ing line, yes.
I was thinking – can we scrap it?
No?
Ok, same time again tomorrow."
Oh, Theresa, if only you hadn't got yourself entangled with the Dinosaur Unbelievers Party (DUP)! And you thought the worst thing you'd ever done was run through some field or other when you were a bairn?
**********