So, Munguin wants everyone to take care, but very specifically, if you are in any of the above categories, he absolutely DEMANDS that you take care. He can't afford to lose readers. 
**********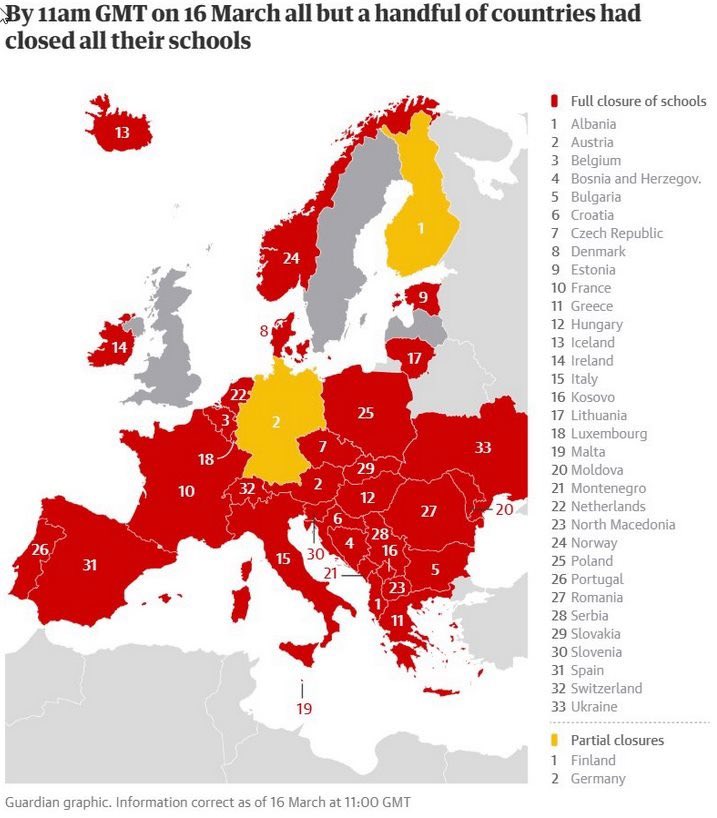 So, why not Scotland?
**********
And this MAY explain his reluctance to order the closing of pubs, restaurants, theatres, cinemas. If he ORDERS it, the people who own these businesses may be able to claim on their INSURANCE. If he recommends people stay at home, the businesses have no insurance claim.
Anyway, who pays £25, 540 for an after-dinner speech? If they've got that kind of cash to throw away on a third rate music hall act, they should lower premiums.
**********
Ye Gads. Why is this man on tv?  He's already wished his idiot son on us.
**********
Boris Johnson has slammed the brakes on the Brexit talks because of the coronavirus crisis – hours after his foreign secretary insisted they could go ahead as planned. Oh for an even semi-competent government at this time.
**********
I read that all French citizens have been told that electricity and gas bills will be suspended for now so that people don't scrimp on keeping themselves warm while they are forced to be at home. Oh, the advantages of having utilities where the state has a majority shareholding.
**********