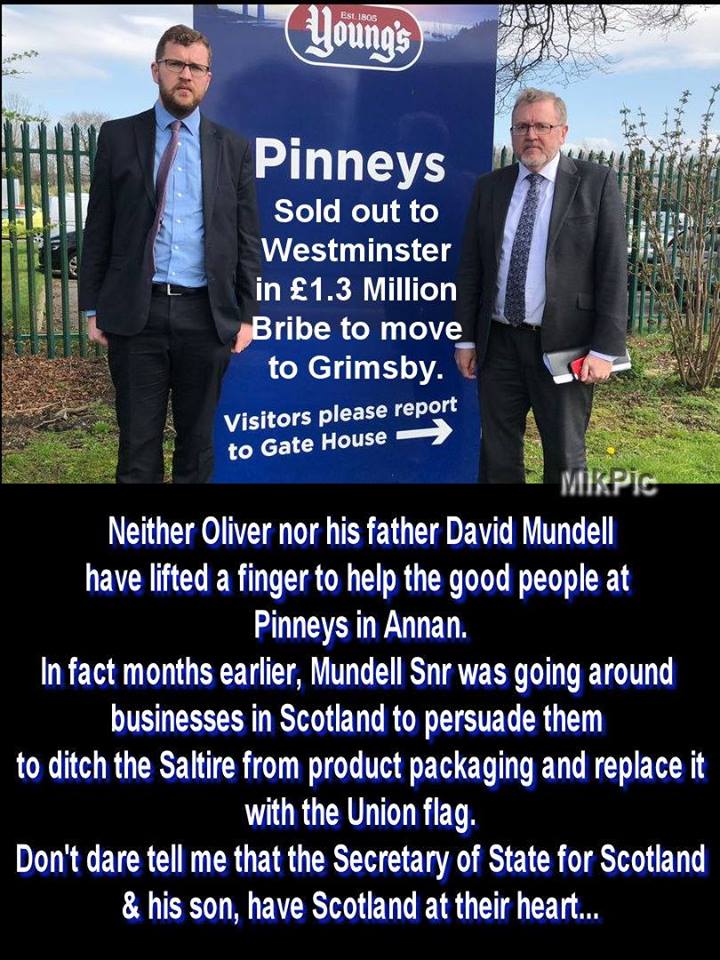 Seriously, having changed the name of his department from "The Scotland Office" to  "The Office of the Secretary of State for Scotland", a move for which I could see no particular reason except an excuse to spend money needlessly on the redesigned signage, paperwork etc, it would be nice to see him actually do something FOR as opposed to AGAINST Scotland.
However, even in his own constituency, he seems to have been content for the UK government to bribe Young's, at a not insubstantial cost of £1.3 million, to leave Scotland for Hull.
He was a poor fish as a Minister of State for Scotland. As Secretary of State, he has been an utter liability.  I'm not sure that they ever discuss Scotland in Cabinet. I suspect that if they do, it's when he's away making the tea and fetching the results of the labours of Colonel British Bake Off.