…Because, according to Laura Kuenssberg, David Davis went to see Theresa Maybot today, being unaware of the latest plan to get the Cabinet, if not the Tory Party to agree on something that they can take to Brussels next week.
It didn't go that well…
She writes:
"Hear that David Davis went in to see the PM this morning after not knowing about Number 10's 'new plan', but left the meeting still not having discussed the 'new plan'"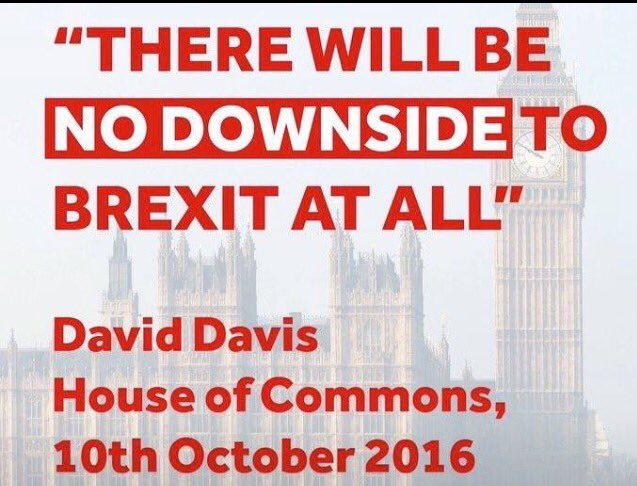 So… if he doesn't know the plan, how can he sell it to the EU?
I suppose it doesn't really matter that much. After all, it seems (from what I heard on the radio…maybe Mr Davis should try listening to his?) that they want to be in the single market for goods, but not services, people (except for Ireland) or finance.
Since day one Brussels has said that the four freedoms are not divisible and that the UK can't cherry pick!
I suppose it's just possible no one in Whitehall or Westminster knows what "divisible" means.
Do you remember when Mr Davis first went to Brussels to meet with M Barnier… and Barnier and his team had all this paperwork and Davis had… erm… nothing? He was back in London by lunchtime.
And how at that point we all thought it would get better.
Hmmmm. How wrong we were.
And Scotland has come out of it worst.
Rather like our own referendum, everything they promised has turned to dust.
And if that wasn't humiliating enough, it's frequently been this no-hoper who was responsible for turning it to dust.
Imagine, decisions being made about Scotland by the likes of him!
Please, someone, rescue us from this…