The Michelin closure is a huge deal in Dundee.
More than 800 jobs in the company are set to go and most of us know someone who will lose his or her well-paid job. That's before you take account of the knock-on effect on other business. And for the well-trained workforce, there aren't that many jobs in Dundee that pay the kind of money Michelin pays.
The reason given for the closure is the cheap far eastern imports of the smaller size tyres that are made in Dundee. Certainly, Michelin tyres are really good, but they are also very expensive. The somewhat illogical move towards larger cars (and larger tyres) and the price are the reasons for the fall in sales. There's nothing much one can do about that.
However, I can't help thinking that there may be an element of Brexit uncertainty for the French company. Hundreds of UK  and international companies are moving out of the UK. It would be odd if this company hadn't taken Brexit into account.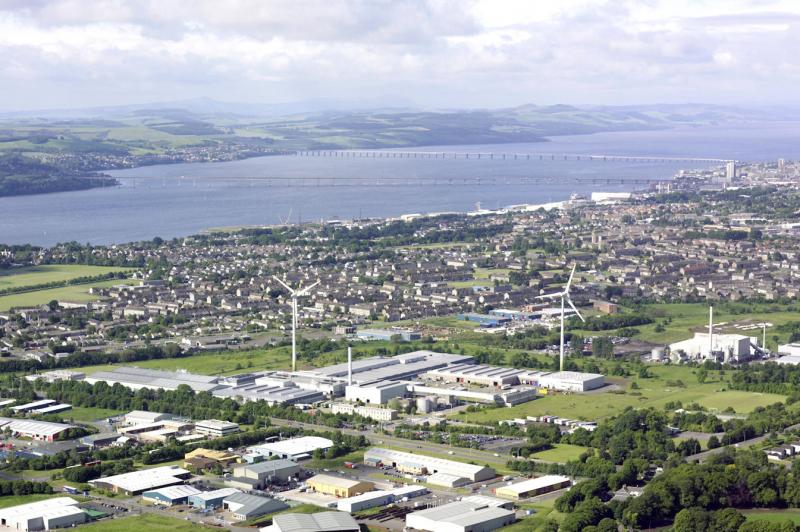 The Tay Cities deal is being underfunded to the tune of £50 million. In the meantime, the DUP have secured another billion pounds from the magic money tree that Mayhem keeps in her backyard.
Mundell is being his usual completely useless self.
Over and over again he has made statements, promises and threats on a variety of matters, and over and over again zero has happened. Even his threat to resign came to zilch.
He promised more powers would come to Scotland after Brexit. In fact, Edinburgh will enjoy fewer powers. And, as Clive Ponting has said, maybe Brexit will mean the Tories get what they have always wanted and the Scottish parliament is disbanded
He failed to stand up for Scottish farmers when  Gove spent EU money, destined for Scotland, in England.
He assured us that when May paid the first bribe of a billion pounds to her pal, Arlene, that Scotland wouldn't lose out. It did.
And now he has said that despite the Michelin situation we will get no extra cash… not even get what we were promised in the City Deals.
Despite the utter uselessness of Mundell and the Brits, our own government is working hard to try to retain the jobs in Dundee.
𝗢𝗯𝘃𝗶𝗼𝘂𝘀𝗹𝘆 𝘁𝗵𝗲 𝗹𝗮𝘀𝘁 𝘁𝗵𝗶𝗻𝗴 𝘁𝗵𝗮𝘁 𝗙𝗹𝘂𝗳𝗳𝘆 & 𝗥𝘂𝘁𝗵 𝘄𝗮𝗻𝘁 𝗶𝘀 𝗮 𝗦𝗰𝗼𝘁/𝗚𝗼𝘃 𝘀𝘂𝗰𝗰𝗲𝘀𝘀 𝗶𝗻 𝘀𝗲𝗰𝘂𝗿𝗶𝗻𝗴 𝗮 𝗳𝘂𝘁𝘂𝗿𝗲 𝗳𝗼𝗿 𝗠𝗶𝗰𝗵𝗲𝗹𝗶𝗻 𝗗𝘂𝗻𝗱𝗲𝗲. 𝗔𝗹𝗹 𝘁𝗵𝗲𝘆 𝘄𝗮𝗻𝘁 𝗶𝘀 𝗮 𝘀𝗼𝘂𝗻𝗱𝗯𝗶𝘁𝗲 𝗳𝗮𝗶𝗹𝘂𝗿𝗲
It's a worrying thought that John Heffren may to an extent be right. The Tories have little to lose in a place like Dundee and frankly little to gain by working to keep Michelin here. No matter what they do, Dundee won't vote Tory.
And wouldn't it suit them nicely if the Scottish government failed?