Twitter buddy, "WG Saraband", or Miguel, as he is actually called, (give him a follow) tweeted an election communication he had received from the Liberal Democrats.
Well, that's nice, I thought!
Then it got interesting…
It seems that the Liberal Democrats were so busy preparing to be the next prime minister that they neglected to bother filling in the name of the constituency they were targetting.
Busy, busy, busy… Bless.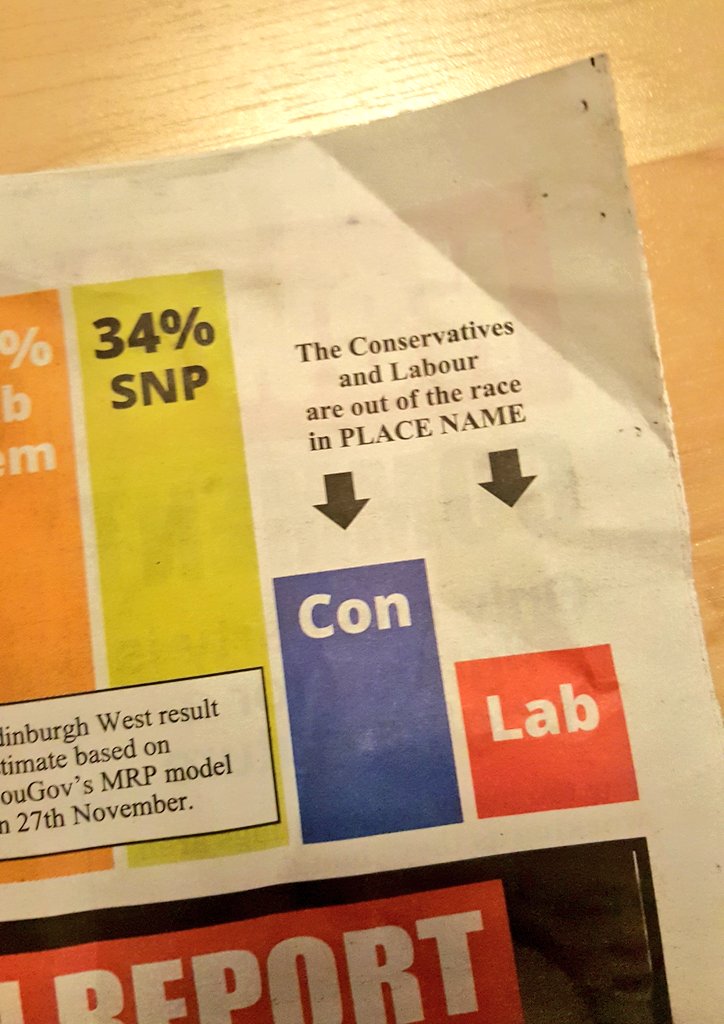 Also, I'd be interested to know what the word "chaose" means.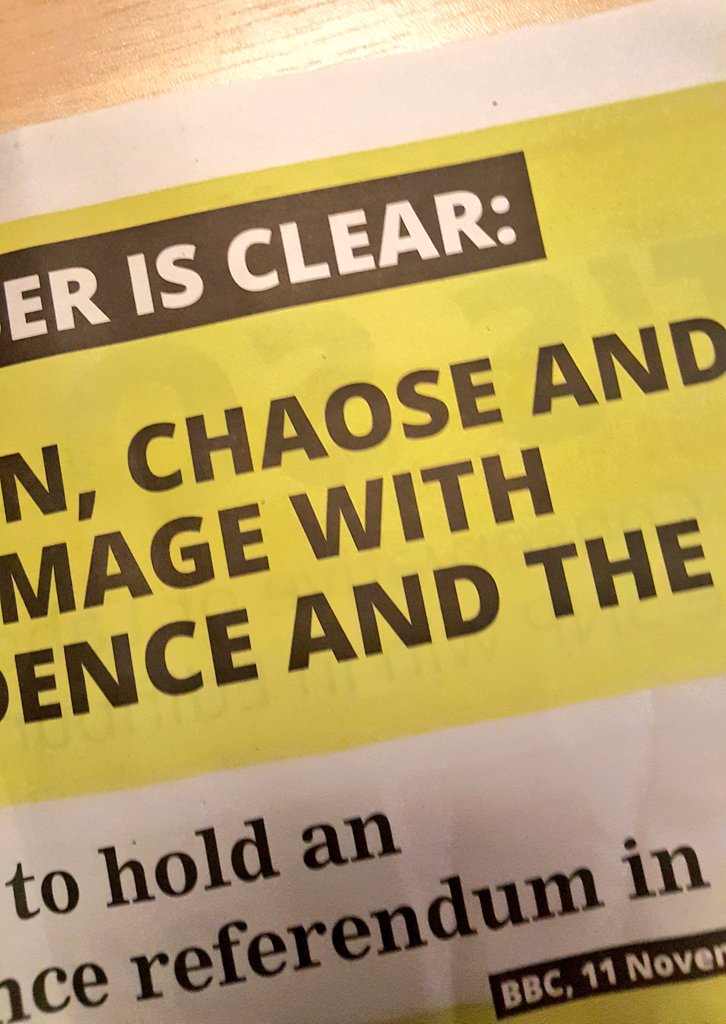 I'm not sure that being the next prime minister gives you the right to invent new words although with Jo's daily-changing accent it's possible her scribe misheard.
Miguel, who is a Portuguese Scot, pointed out: "And run a spell checker too -I'm not a native English speaker and even I find the mistakes in the leaflet embarrassing".
But it's not only in Edinburgh that the spellchecker or proofreader seems to have gone on holiday. Oh no…
Firstly, of course, Lochaber residents may interested to read of the revised name in the Swinson-run UK.
But I'm more interested in the claims the Liberal Democrats make here:
I haven't seen polls for this constituency for this election, but at the last election (which was only 2.5 years ago) the Liberal Democrats lost 15% of their vote. The SNP (who also lost votes) were first, and their nearest challengers were the Tories whose vote dramatically increased.
So, unless things have changed dramatically, I can't see that there is a great deal of truth in the first of the above statements.
Scottish National Party

Ian Blackford

Votes

15,480

 

40.3%

Net percentage change in seats

-7.9

Party

Conservative

Robert Mackenzie

Votes

9,561

 

24.9%

Net percentage change in seats

+18.6

Party

Liberal Democrat

Jean Davis

Votes

8,042

20.9%

Net percentage change in seats

-15.0

Party

Labour

Peter O'Donnghaile

Votes

4,695

12.2%

Net percentage change in seats

+7.3

Party

Independent

Ronnie the Crofter Campbell

Votes

499

1.3%

Net percentage change in seats

+0.8
On the second point, I suppose if Swinson were to become the next prime minister, it is possible that the Lib Dems could stop another independence referendum (although it's a moot point), but as that is marginally less likely than Japan joining the EU next Tuesday afternoon at a quarter to four, I think we can safely rule it out.
"Stopping independence", mentioned in the third point, is a bit of an exaggeration.
The SNP is not demanding independence. It is demanding (as it is mandated by the Scottish people to so do) the right for Scots to vote again in a second independence referendum (in light of the changes which have occurred since the last referendum, most specifically but not exclusively, being dragged from the EU despite having voted to remain).
That's not quite the same thing.
Also how stopping the right to vote on our future will allow there to be a reduction in hospital waiting times is far from made clear.
My understanding is that, as a result of the Conservatives' and Liberals' joint policy of austerity, there has been a reduction in monies allocated for public spending, including on the four health services of the UK… and that this has had a negative impact on waiting times (although Scotland has fared better than the other three countries, because of prudent SNP government).
I also understand that as a result of Brexit and the policies of the British Home Office regarding Europeans' rights of residency, many doctors, nurses and other health personnel from the EU have opted to leave the UK (including Scotland) and head home to where they will be treated with a little more dignity than Smirky Patel could ever muster.
The same can be said about tackling crime.
Of course, there is too much crime all over the UK, but again, Scotland has done better than other countries in tackling it. And not following the English preference for privatising prisons and probation services nor cutting vast numbers of police has hardly been of hindrance in this.
Finally, if there is a Liberal Democrat reading, maybe they can be a little bit more specific about how they intend to create more jobs by denying Scots the right to decide their future.
If anyone comes across any more blunders on Liberal Democrats' (or others') leaflets, please send them in.
PS: Panda Paws is Munguin's highly remunerated Proof Reader for whom we are more than grateful. Maybe she could moonlight for the LubDoms…?
PPS: I bet someone finds a mistake on this post…eeeek.