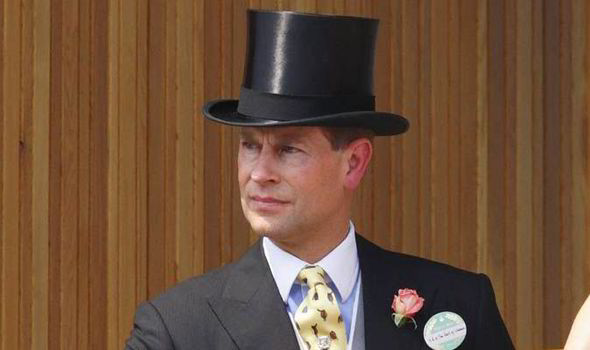 For unto us another royal earl has been given.
And his name shall be HRH Prince Edward, Earl of Forfar (but only when he's in Scotland).
Be grateful, ye common herd.
Yes, most of us get a small gift, a card and maybe a special meal at that time of year when we suddenly, and inexplicably, get older.
But what do you give the son who has everything?
I mean, you wouldn't be buying him trinkets for around the stately home or a year's subscription of Readers' Digest, would you? He's already a Viscount and an Earl and is promised the title Duke Of Edinburgh when his father and mother die. And for someone who only spent a few months in the armed services he has more military uniforms than you can shake a stick at.
Still, the Queen isn't that imaginative when it comes to these things, so she threw him a title, a Scottish one, lest we should feel left out and unwanted in the UK. As if?
And so, the people of Forfar wake up today with a brand spanking new Earl.
**********
In other royal news, there is speculation that Kate Middleton is pregnant again. And that one of Andrew's royal princesses is also supposed to be with child. So another couple of mouths to feed.
Soon there will be more royals than common people about the place. Stop it already. There are only so many things that need opening… and we already have devices to do that for us.
**********