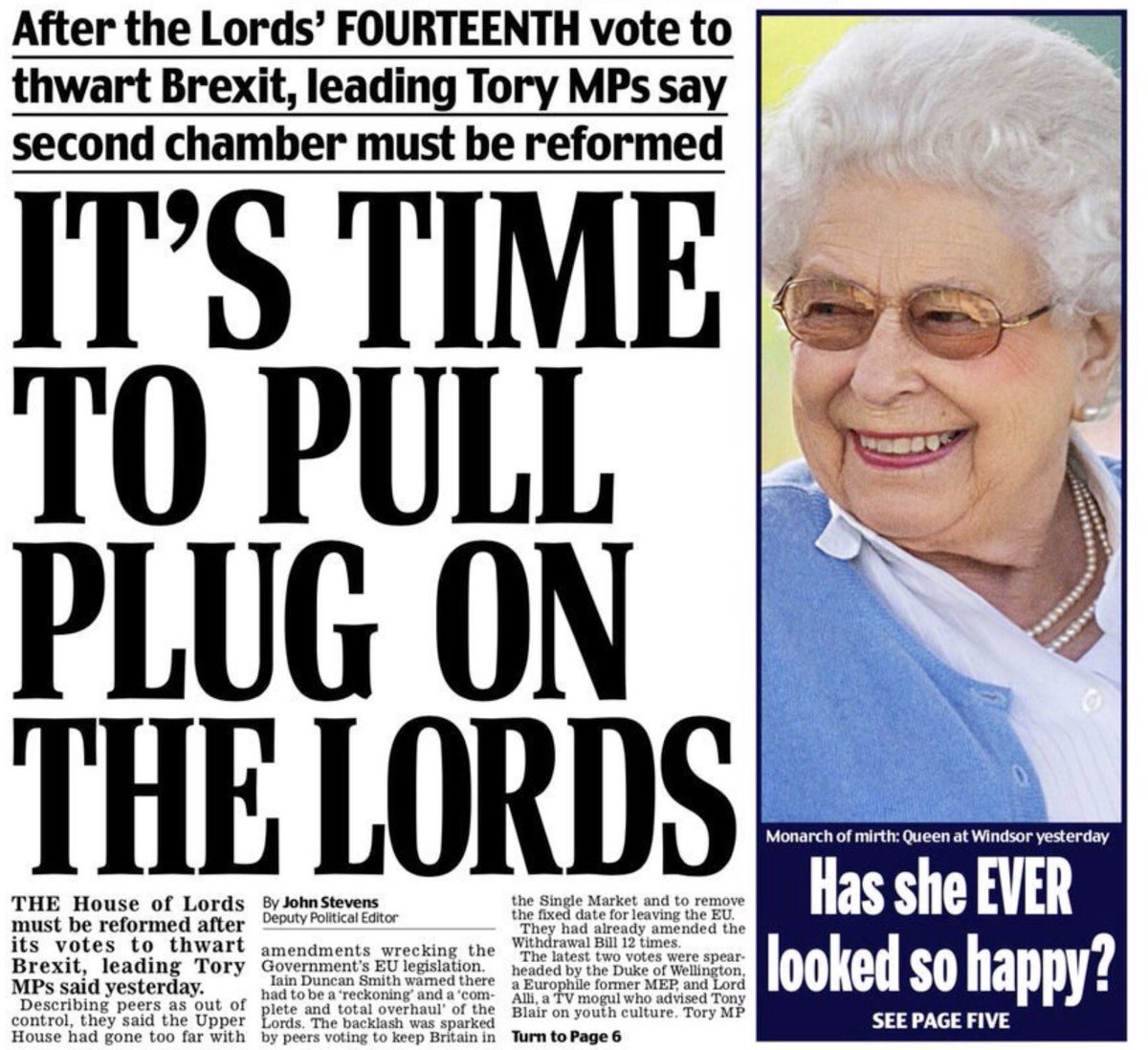 It's not often I agree with either the Daily Mail or the Tories…  In fact almost never.
But, it really is time that Britain did something about a house of parliament that allows aristocrats, placemen, donors and churchmen (from only one church) to make decisions on behalf of us "ordinary people".
The SNP, which point blank refuses to appoint anyone to serve in that house, has been arguing this for years.
The strange thing is that the Tories only got all het up about its existence when it started thwarting their mad Brexit plans (if plans be the word?).
Not so long ago Mr Rees Mogg was arguing that "privilege of peerage" should allow members of the House of Lords to enjoy a better vintage of champagne than enjoyed by members of the Commons. Moreover, he advised against reforming the House in any way and insisted that the Lords should remain independent.
And then Douglas Carswell suggested that unless the Lords was not independent and voted the way that the Tories wanted them to, the government should create 800 new peers to outvote them.
Aye, why not, I say! Only 800 x £300 = £240,000 a day, plus expenses. Cheap at half the price. And when your debt is already £2 trillion, what's a little extra expense on aristocrats?
Still, never mind the reason. There's a chance of getting shot of the house of old duffers and vintage champagne drinkers that cost us a lot of money.
It's an ill wind, as they say.
But let's do it before we spend billions doing up their part of parliament in a suitably aristocratic way.