What would you do with them?
Well, clearly, in this case, you welcome the guy with open arms, because who on Earth wouldn't want people like Mamoudou Gassama in their country?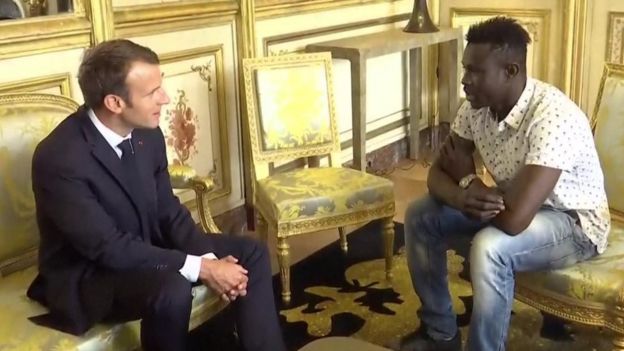 President Macron did just that.
The evil Immigration Service in England would have had him in a detention centre and on a plane for Mali.
**********
Batty Boris has claimed that he is the first Foreign Secretary for 50 years to visit Peru and the first in 35 years to visit Chile and Argentine. Apparently, he suggested that being in the EU had made the UK more Eurocentric and less global than they had been before their membership.
He seems to not have noticed that the EU and Peru have a trade deal, as do the EU and Chile. This latter is currently being upgraded. So we have profited from the EU's deals with these countries. We shall now have to renegotiate them from a less advantageous position.
Maybe someone should also tell Bojo that EU foreign ministers, or indeed other EU citizens are perfectly at liberty to visit any country they want. They don't have to get permission from Brussels.
UK (and indeed Scottish) ministers frequently visit countries with which they/we want to do trade. There's been nothing to stop him or any of his predecessors visiting South America or indeed anywhere else.
Finally, as a point of interest, if Boris thinks that the EU is a massive barrier to UK-Argentine trade, it might be an idea to remind him of Mrs Thatcher's war in the South Atlantic.
***********