(AND SOME VERY CHEERING NEWS)
Masks, which have remained obligatory in Scotland, Wales and Northern Ireland (not to mention most of Europe) in most indoor situations, have once against become obligatory in England.
And you would think that the world had come to an end.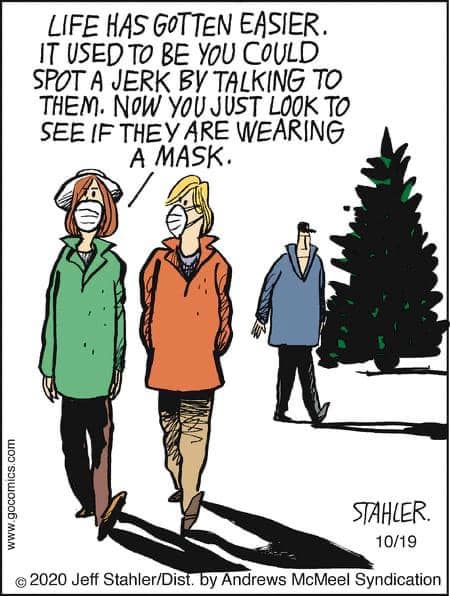 More than 20 Tory MPs voted against their government's Covid regulations for mask wearing in England and the health minister who was obliged to introduce the legislation was heckled and booed by her own back benchers.
Amongst those who voted against the regulations were some names I guess you would expect to see on the far right of the right-wing Tory party of today:
Steve Baker, Graham Brady, Andrew Bridgen, Christopher Chope, Philip Davies, Jackie Doyle-Price, Richard Drax, Mark François, Philip Holloone, Mark Jenkinson, Craig Mackinlay, Esther McVey and Charles Walker.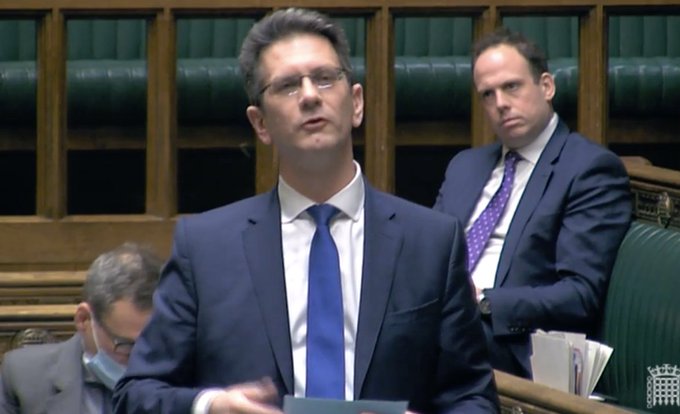 Steve Baker, who gives me the impression of a slightly (slightly? Munguin) deranged person, accused his own government of "once again choosing that downward path towards, frankly, hell" by bringing in a new law telling people to wear masks in shops. "I intend to chart a course towards heaven and I hope honourable members will come with me," he says.
HELL? If Hell is having to wear a mask on a bus, when I thought it was raging fires and intolerable pain, what have all these sinners been worrying about?
Mr Baker and many others, who presumably are also charting a course for Heaven, are still refusing to wear them in the Commons chamber despite it now being passed in the Commons.
It's odd how wearing a piece of cloth over their mouths and noses to protect yourself and other people who potentially might suffer the effects of the virus more seriously than you, is considered such an infringement of liberties and human rights, but…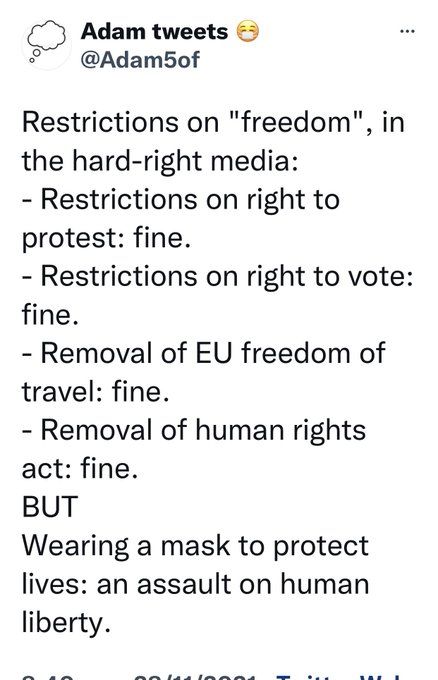 I don't know for certain how effective a mask is… and I know that there are many different kinds of mask available, but it makes sense that a mask, any mask, will prevent droplets which we all exhale, being transmitted as far as they would otherwise be, especially when we are speaking, coughing and sneezing.
How accurate this diagram is, I do not know, but it certainly encouraged me to mask up when I saw it some long time ago.
I'm getting more and more angry with people who won't put on a mask in public places to the point where I am now pretty obviously rude to them.
How are others coping?
**********
SOME GOOD NEWS
An opinion poll has put support for independence at 55%, the highest level seen in polling data since the election.
The Ipsos Mori survey for STV News showed 55% backing for Yes and 45% for No among likely voters when undecideds were excluded.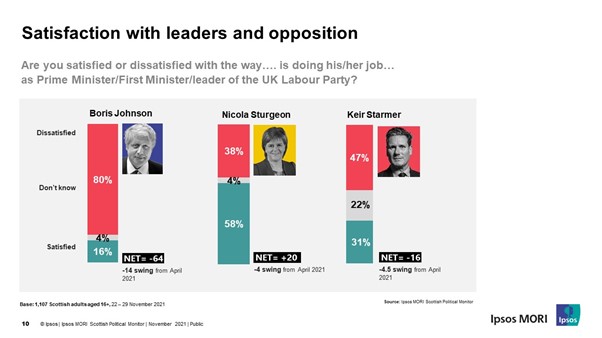 Independence support in each Scottish region: Highlands & Islands: 65% Glasgow: 64% Central: 59% Lothian: 56% Mid Scotland & Fife: 52% West: 51% North East: 50% South: 47%
That's a YES majority in 6/8 regions. Source: Ipsos MORI, 22-29 November 2021. Undecideds excluded.
***********