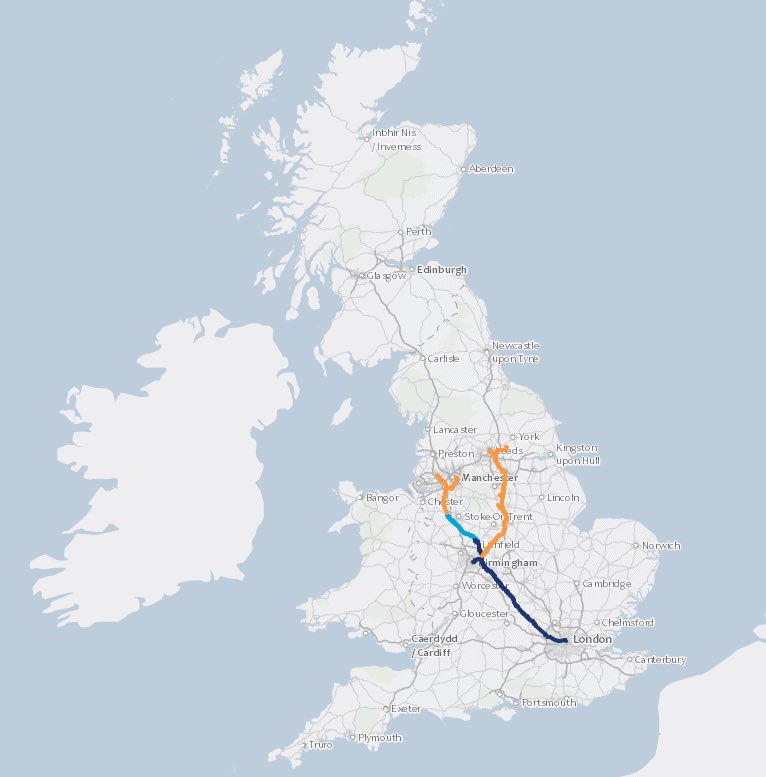 Ummm! Their "north" all looks a little southern to me!
And here we have the equivalent in France, from Brest in the extreme North West, crossing the border into Spain in the South West, to Perpignan and along to the Principality of Monaco. Over to Italy, to Milan, to Genève, Zurich, in Switzerland and to Luxembourg City, to Bruxelles and even Munich.
Then there is Italy, although some are still under construction, they seem to manage to have trains from the industrial north to the more rural south with existing high speed as far as Naples.
As you'd expect, in Germany very fast rail covers the country, North to South and East to West, with lines heading into Italy, Austria, Switzerland, France, Denmark, etc.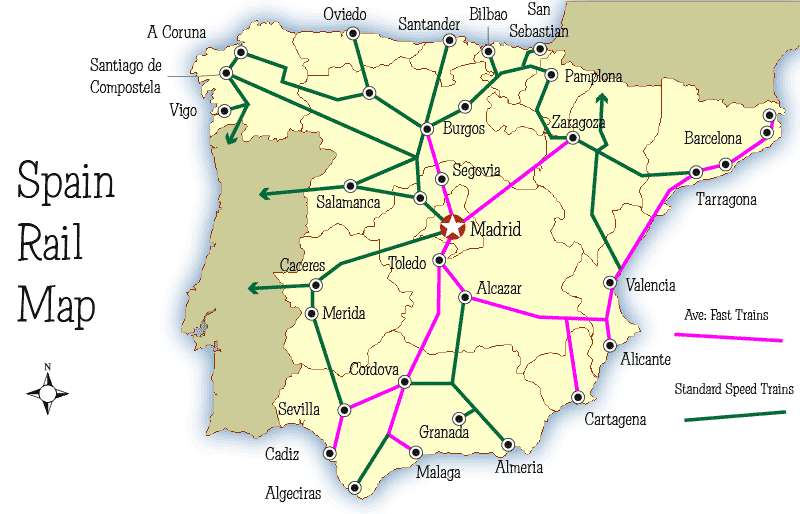 Spain too has a limited network (although considerably less limited than England) of fast trains from Madrid to the South and East and all the way up the East coast.
WHERE ARE THE SCOTTISH TRAINS?