The Withdrawal Agreement is 'an unequal treaty, which no self-respecting nation would ever regard as a settled matter'.
Although, it seems that the Telegraph was very much in favour, in awe even, of Johnson's skill in getting this Brexit deal.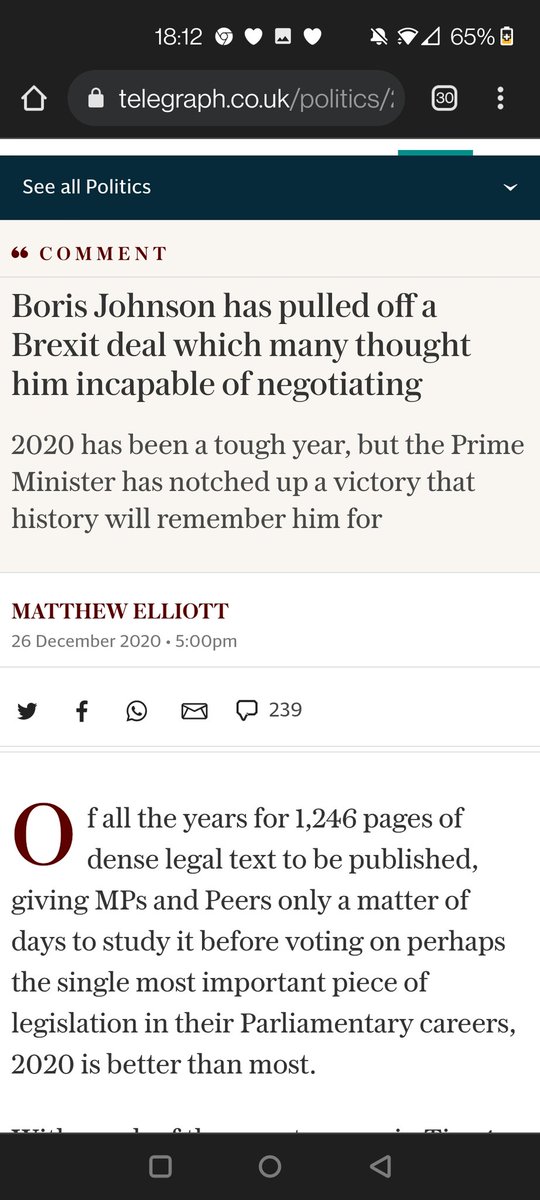 OK, the Telegraph, a fanboy magazine, no longer for the Tories in general, but very specifically for the Boris Johnson's ERG Tories, even if there was a mild criticism there on the lack of time for debate
It is quite happy to reverse its past thinking, and we can all change our minds, but it fails to explain why Johnson's man, Lord Frost commended the Withdrawal Agreement to Johnson, Johnson signed it, presumably had the queen sign it, and then told us over and over that it was a second to none agreement that got Brexit done.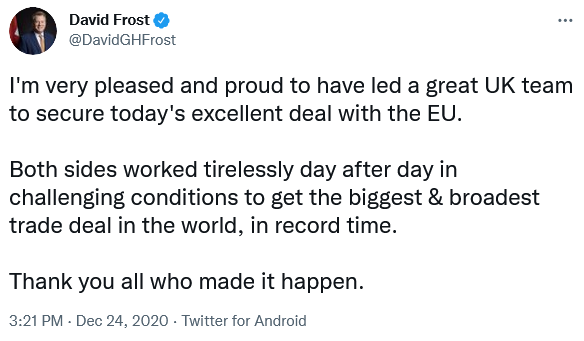 And why the Tories themselves said that there would be no more negoatiations:
This really is the stuff of Winston Smith.
Tomorrow we may wake up to war with Eastasia.