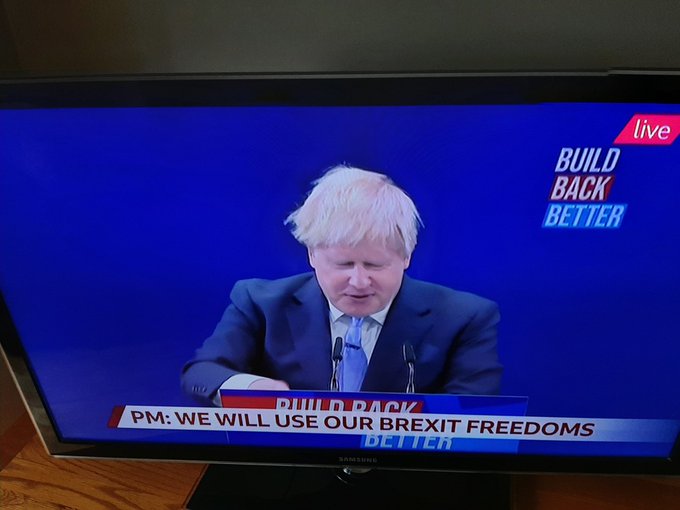 I'm really trying hard to think of how those freedoms that Brexit has brought have improved my life.
But i really can't think of one single one which is doing me any good.
Still, notwithstanding the shortage of pigs that Brexit has given us, this bunch of gammon, every bit as unpalatable as the poor animals slaughtered on the farms, seem to be enjoying what Tubby the Scarecrow's Assistant, is saying.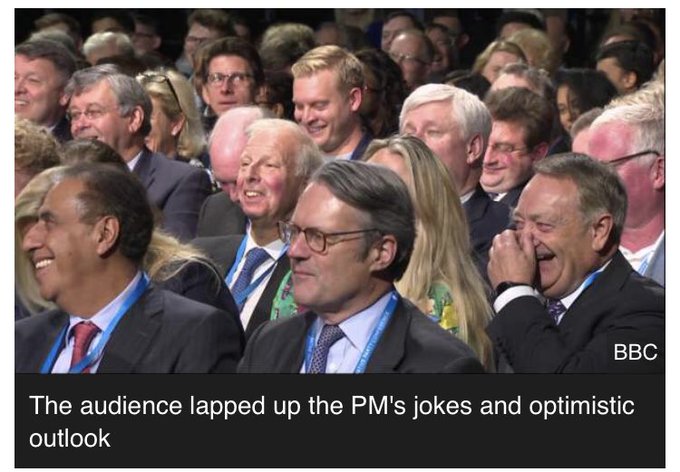 **********
Various Times headlines today (from a tweet by Sarah Murphy)
•Troops roll up to fill empty petrol stations.
•Land workers offered £30/hr to pick broccoli.
•Pig cull begins as farmers plead for foreign butchers to be let in.
•Visas attract just 27 fuel drivers from EU.
What a dreadful failure of government.
**********
Apparently Johnson's father was asked about the HGV crisis (nope me neither). He was rather dismissive of it. How hard can it be to drive an HGV, he wondered.
So this HGV guy answered him:
Dear Stanley Johnson,
"How hard can it be to drive a HGV?" he asks –
Well, you're welcome to join me for a shift whenever you like. It's usually around 12 hours but can be as long as 15. Make sure you bring plenty of food and drink unless you're happy to pay a lot to buy some.
Joseph Oakley
**********
This wasn't in their conference, but it's yet another thing (as pointed out by PP on the last thread) that we are having our parliament's decisions overturned by London.
The Scottish parliament voted to keep the rights of the child while the English decided to discard them. As I recalled it, with the exception of the Tory puppets in Holyrood, instructed to vote with the English government, everyone, Labour, Green, Liberal Democrat and SNP, voted against the British line, but my recollection was wrong:
CORRECTION HERE: The Deputy FM points out that even the Tories voted for this.
Union Jack took Scotland to court and the Supreme Court has ruled in his favour that the Scottish parliament was out of line.
When someone as senior as this judge starts to talk about how out of touch the Supreme Court is, it may be time for them to listen. (I think/hope that if you click on the image, you may be a bigger, readable version.)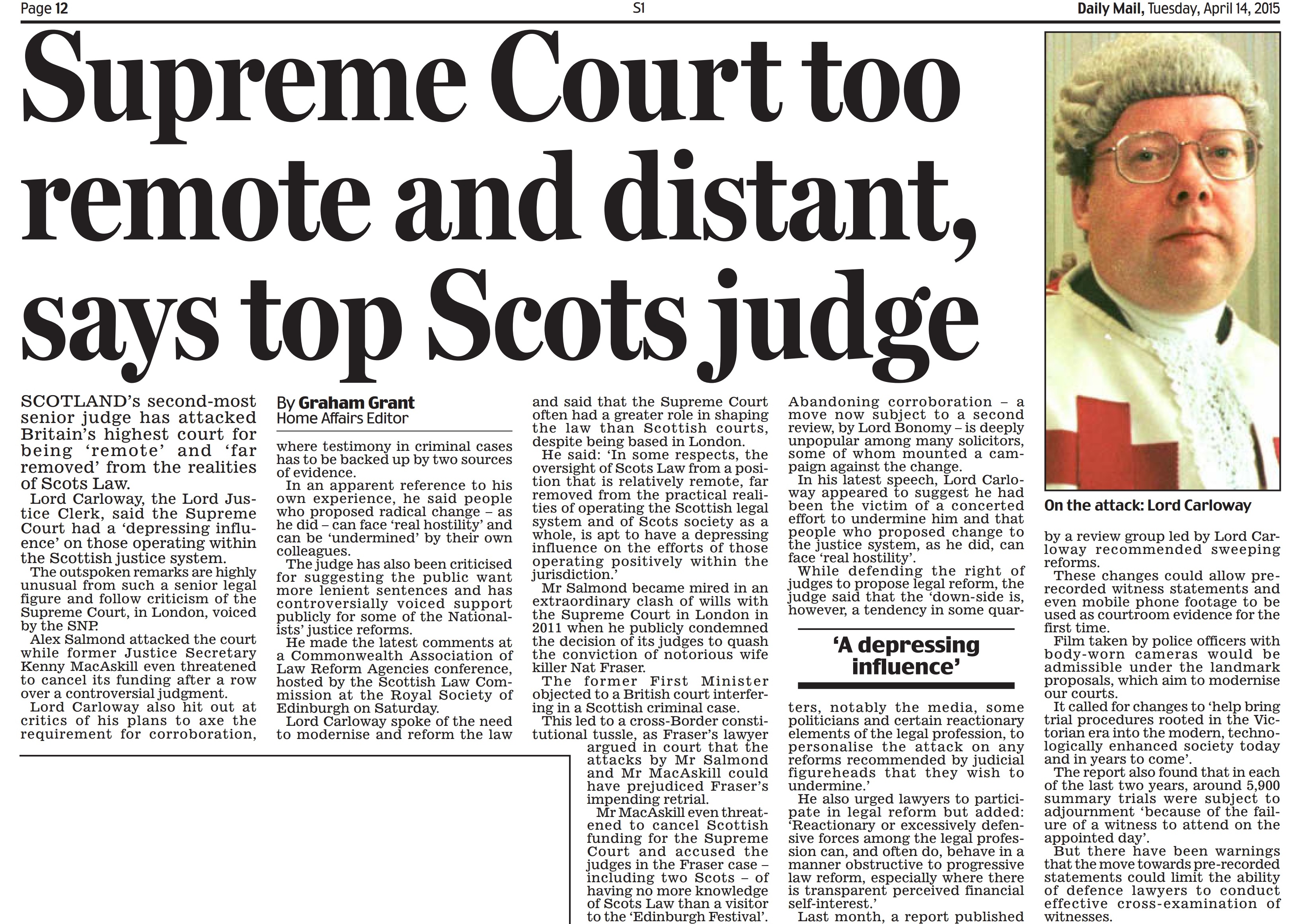 From Peat Worrier: In summary: Westminster will be able to pass legislation which violates children's rights in devolved areas without these being challengeable in the courts, on the basis that the UK parliament must have "unqualified legislative power" to make laws, even in clearly devolved areas.
So, short version of the Supreme Court judgement in both the human rights of the child and local government charter seems to be that while Holyrood can restrict itself from violating rights, it cannot prevent Westminster from doing so.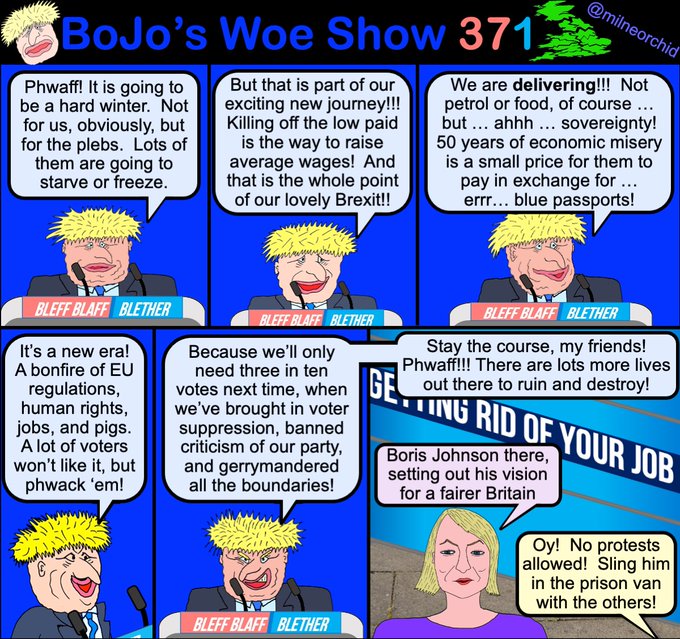 I was choking myself laughing at the idiot English Justice Secretary/(god help us) deputy Prime Minister, who,a s it happens, trained as a lawyer, but as well as not knowing where Calais is, nor having read the Good Friday Agreement when he was Brexit minister… doesn't know what misogyny is.
Speaking on BBC Breakfast, the idiot actually said: "Misogyny is absolutely wrong, whether it's a man against a woman, or a woman against a man."
Duh.
What is misogyny?
Misogyny is defined as the "feeling of hating women, or the belief that men are much better than women" by the Cambridge Dictionary.
The Merriam-Webster dictionary defines it as "hatred of, aversion to, or prejudice against women".
That is what is in charge of Justice in England.