The Scottish Health Secretary has asked people only to call the EMERGENCY services in cases of… guess what… yep EMERGENCIES.
And everyone seems to been loosing it over that.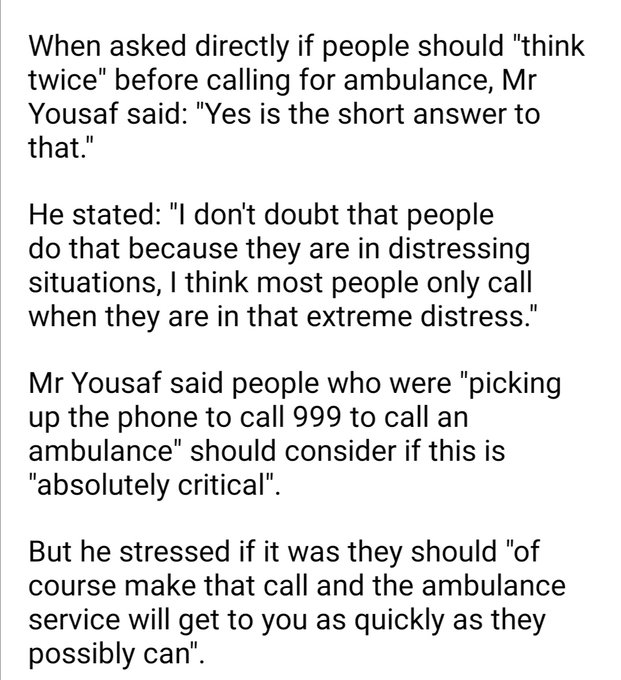 We can remind you that it has ever been thus.
And even in the United Kingdom, where as we know, everything is perfect..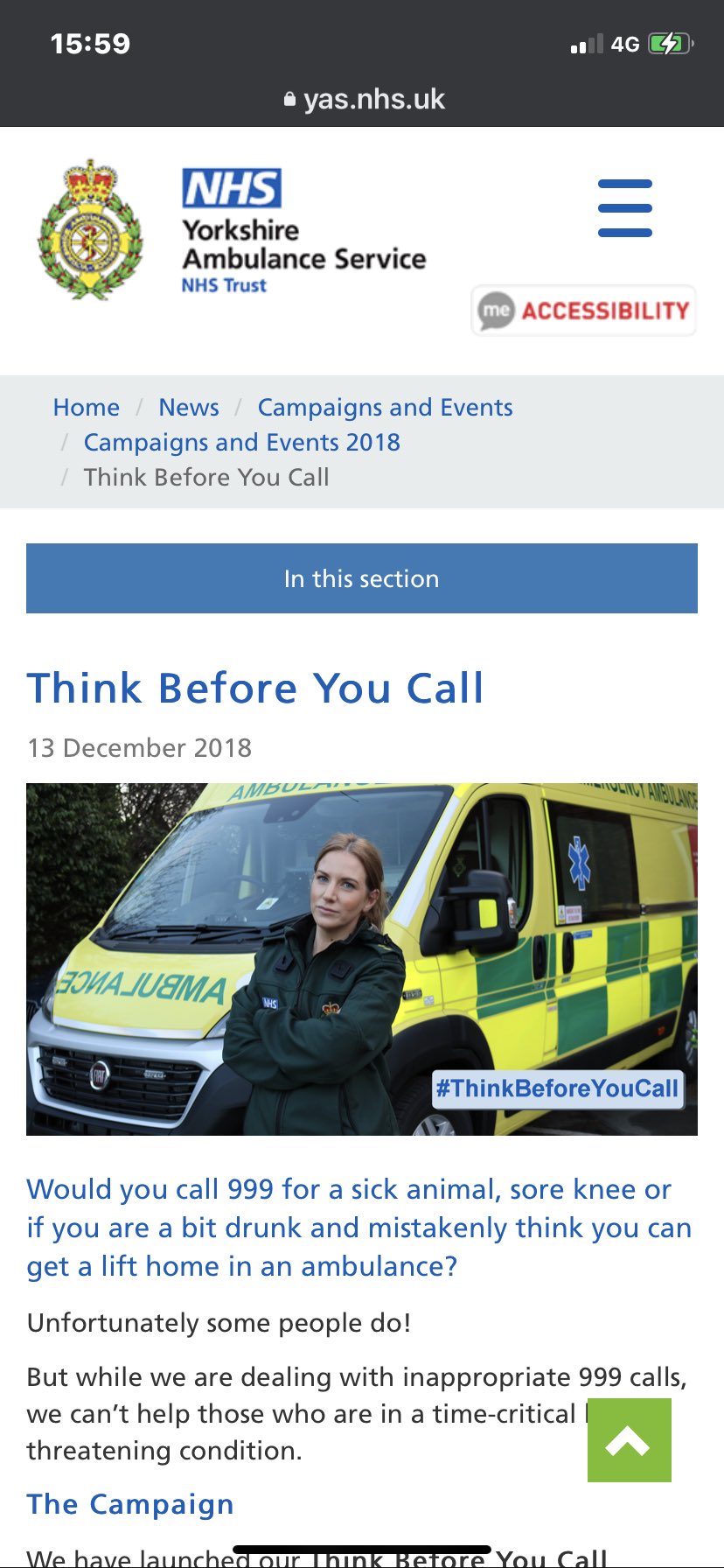 We all know that some people have phoned for an ambulance for utterly trivial reasons and that is not now and has never been what they are for.
Here is the advice from the ENGLISH heath service:
When to call 999
At some point, most people will either witness or be involved in an accident or experience a medical emergency.
Knowing what to do next and who to call can potentially save lives.
Life-threatening emergencies
Call 999 in a medical emergency. This is when someone is seriously ill or injured and their life is at risk.
Medical emergencies can include:
loss of consciousness
an acute confused state
fits that are not stopping
severe bleeding that cannot be stopped
severe burns or scalds
Call 999 immediately if you or someone else is having a heart attack or stroke. Every second counts with these conditions.
Also call 999 if you think someone has had a major trauma, such as after a serious road traffic accident, a stabbing, a shooting, a fall from height, or a serious head injury.
If you're not sure what to do
NHS 111 can help if you need urgent medical help or you're not sure what to do.
They will ask questions about your symptoms so you get the help you need.
If you need to go to A&E, NHS 111 will book an arrival time. This might mean you spend less time in A&E. This also helps with social distancing.
You can get help from 111.nhs.uk or call 111. It's available 24 hours a day, 7 days a week.
It would be an idea if folk got off the Heath Secretary's back.