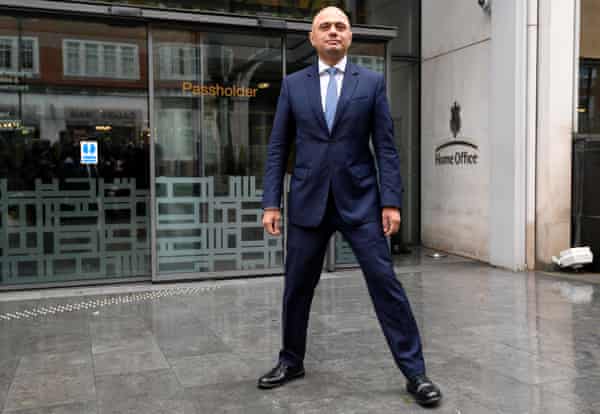 Mr Sajid Javid, the Health Secretary of England, wrote:
Full recovery from Covid a week after testing positive.

Symptoms were very mild, thanks to amazing vaccines.

Please – if you haven't yet – get your jab, as we learn to live with, rather than cower from, this virus. https://t.co/OmuaUGp173— Sajid Javid (@sajidjavid) July 24, 2021
I'm pleased for the English Health Secretary that he has made a full recovery from Covid. I'm sure he got the very best vaccine. I'm sure it was delivered timeously and while he was ill, I'm sure he wanted for nothing.
Lucky man.
Not everyone has been so lucky.
Indeed Britain's record for Covid deaths is one of the worst in the world.
Some people, those who have been advised to shield, for example, have cowered… if cowered can be taken to mean 'kept their heads down, obeyed all the safety rules and didn't do what Boris Johnson wanted and take it on the chin. Most of us have done our damnedest to go on living as normally as we can, but following all the regulations set out by medical experts.
Of course many have fallen short. Some visited holiday homes (eh Mr Johnson snr. among others), or failed to wear masks (eh, Mr Johnson, snr.) or got caught snogging our mistresses (eh, Mr Hancock) or left our area for something REALLY important, like attending a Tridentine Mass, because they can't bear to hear the word of the Lord in English (eh, Mr Rees Mogg)!
But most of us have kept our distance, washed out hands, cleaned our supermarket trolley and and worn masks, to protect ourselves and, of course, those more vulnerable than ourselves.
We haven't been cowering. We've been working together, as decent people in society.
Javid has since deleted his tweet and apologised.
I've deleted a tweet which used the word "cower". I was expressing gratitude that the vaccines help us fight back as a society, but it was a poor choice of word and I sincerely apologise. Like many, I have lost loved ones to this awful virus and would never minimise its impact.
Translation: Oooops. I made a bit of a dick of myself there. Don't be cross at me. I've lost people too. You should feel sorry for me not ridicule me. And although I minimised the impact of the virus, I would never minimise the impact of the virus.
Oh and you just lent these people some credence…
Well done!
It's worth remembering that Long Covid, or Post Viral Fatigue is a thing. Being over it in a couple of weeks isn't going to happen for everyone.