1.
2.
3.
4.
5.
6.
7.
8.
9.
10.

David M. Herszenhorn@herszenhorn·Message just now from handler about Boris Johnson's closing G7 news conference as summit host:
"Unfortunately the UK does not accept journalists from foreign outlets"
Global Britain. Right.
11.

Adam S. Business Owner, Vintner, #BDS,#FBPE@Adam_SH69
Please spare a thought for proud brexiter Mike. Owner of a seafood restaurant overlooking River Dart in Devon. He called LBC upset that his European staff have gone & left him with a staff shortage. "I'm waiting tables at my age. The wife is behind the bar polishing glasses".
12.
13.
14.
15.
16.
17.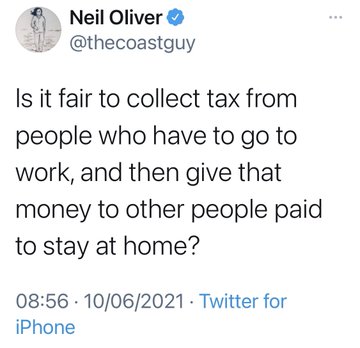 18. Has he become Mrs Thatcher?
19. Maybe you should have tried it in easier English and restricted it to no more than half a page in large letters.
If it came home she would deport it
Priti Patel@pritipatel · 5h
COME ON ENGLAND
20. I wonder will she do that for Wales and Scotland, or does she not think they exist?
Thanks to Brenda and AndiMac