McVities' factory in Glasgow is, we already know, to close over the next year with a loss of around 500 jobs.
The BBC reports that this is due to the company having excess capacity at its factories in the UK.
No one appears to have queried why that is. Did they expand capacity recently and find that it was not needed? Or are we all eating fewer Hobnobs and Digestives in an effort to slim ourselves down, or perhaps, have we started eating more of cheaper copycats from Lidl or Aldi in these hard times… ?
I'd have thought someone might have asked the management that. Because with such massive job losses, the workers and their communities need to know.
Also, as McVities seem to have other factories in the UK, why did they choose to close the Scottish one as opposed to the ones in Carlisle or Manchester?
Anyway, this is interesting information, which may have some bearing on the closure.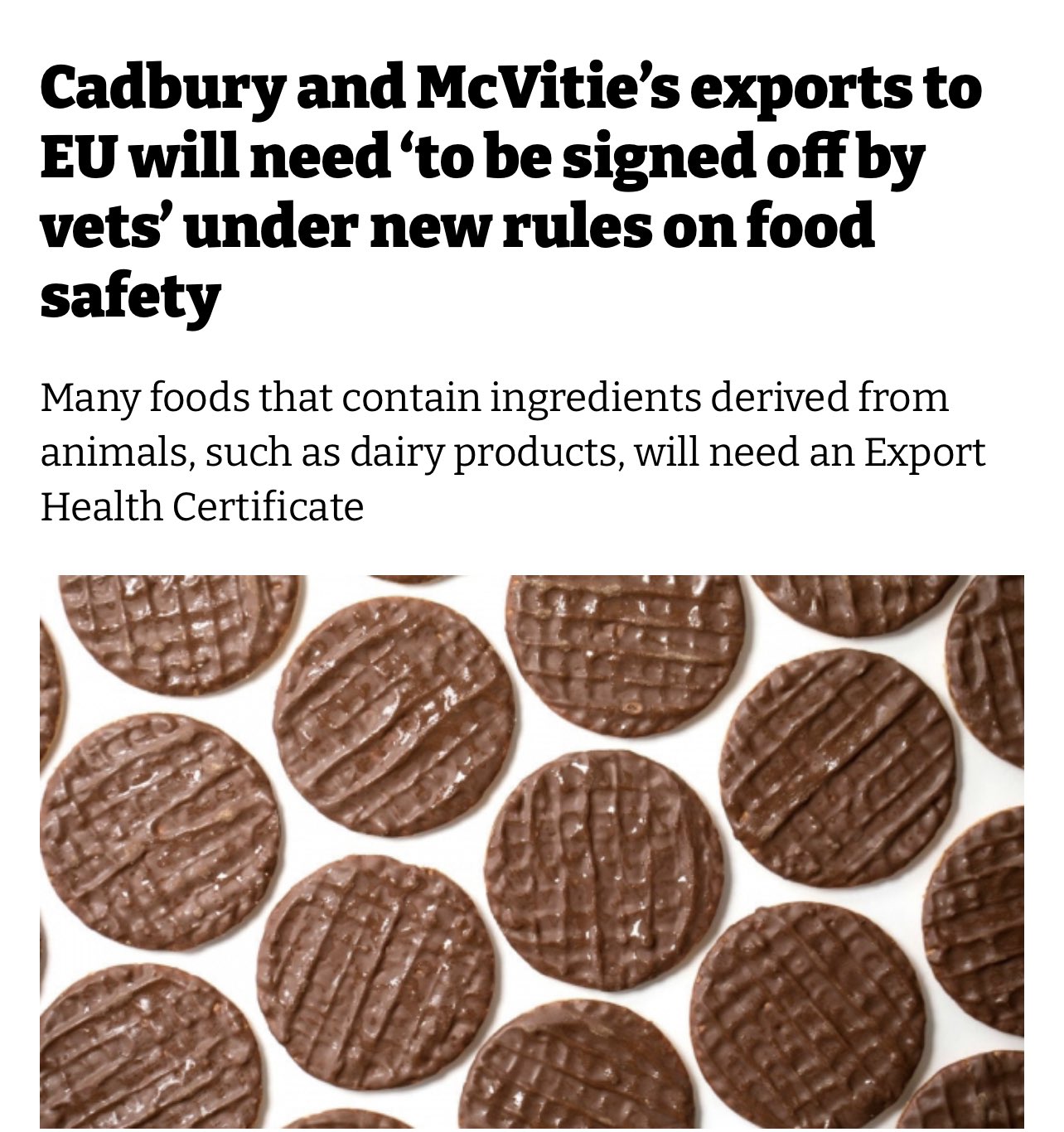 Not unreasonably, from a third country, the security of food products derived from animals has to be watched carefully. Currently, I imagine the UK continues to follow the EU's strict rules on hygiene, but obviously so much can change depending on which trade deals Mrs Truss manages to get, how she negotiates them, and what conditions are attached to them!
Also, you may be interested to know that in order to maintain the illusion that inflation is under control, the price of packets of biscuits ill not increase, but the size of the packets will: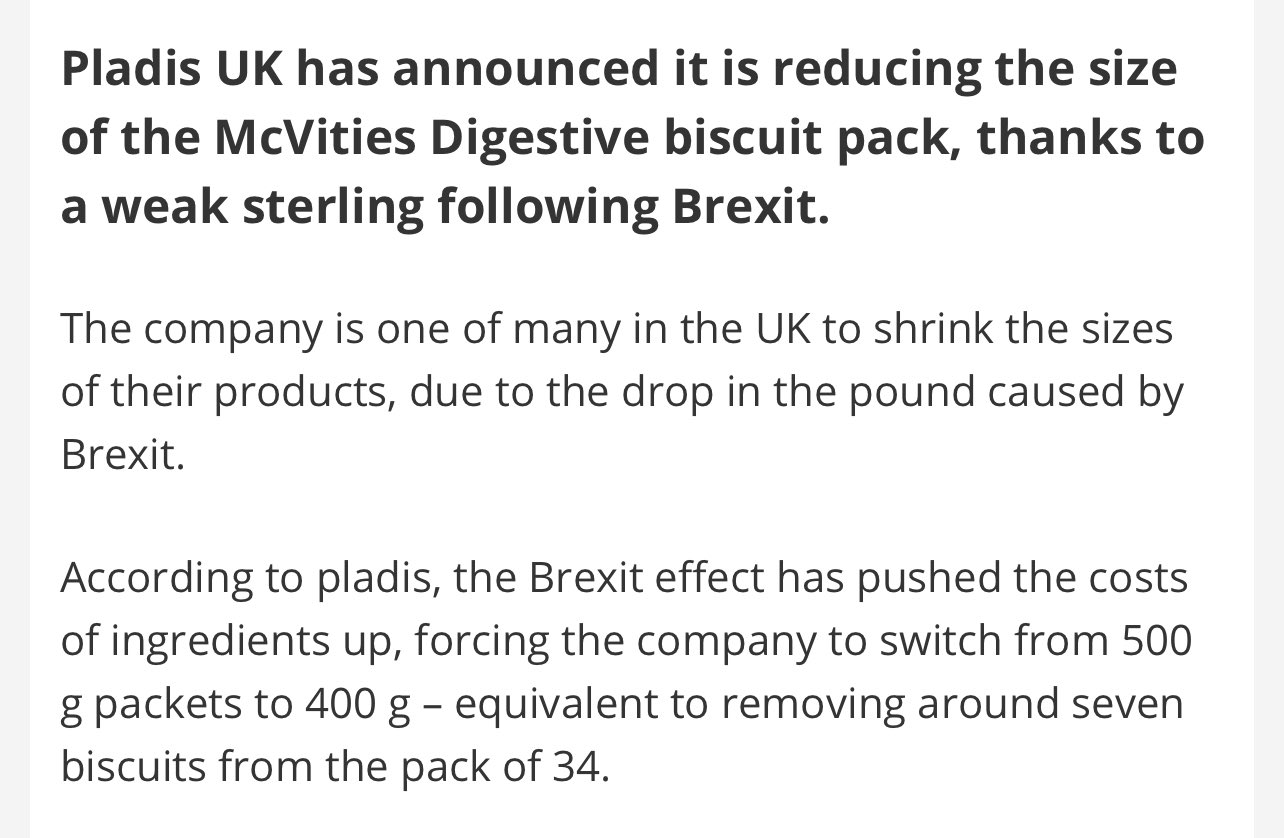 In fact sizeable 20% reduction in the size of their packets.
Ah, all this taking back control is just plain wonderful, is it not?