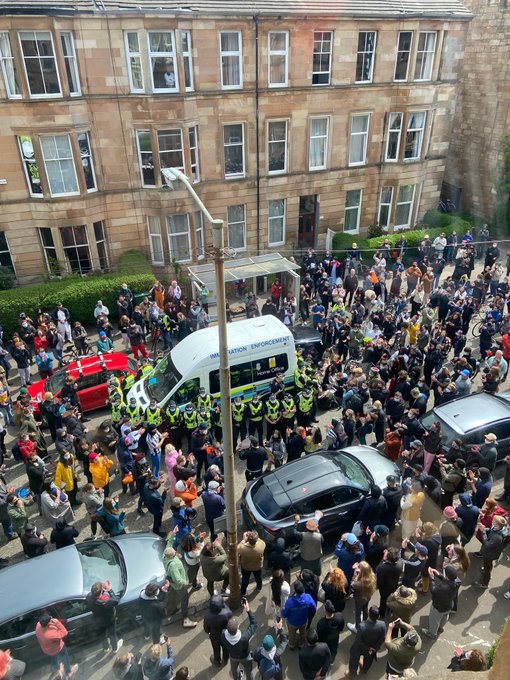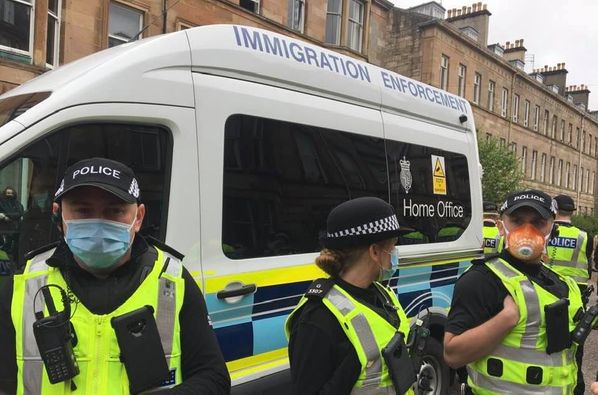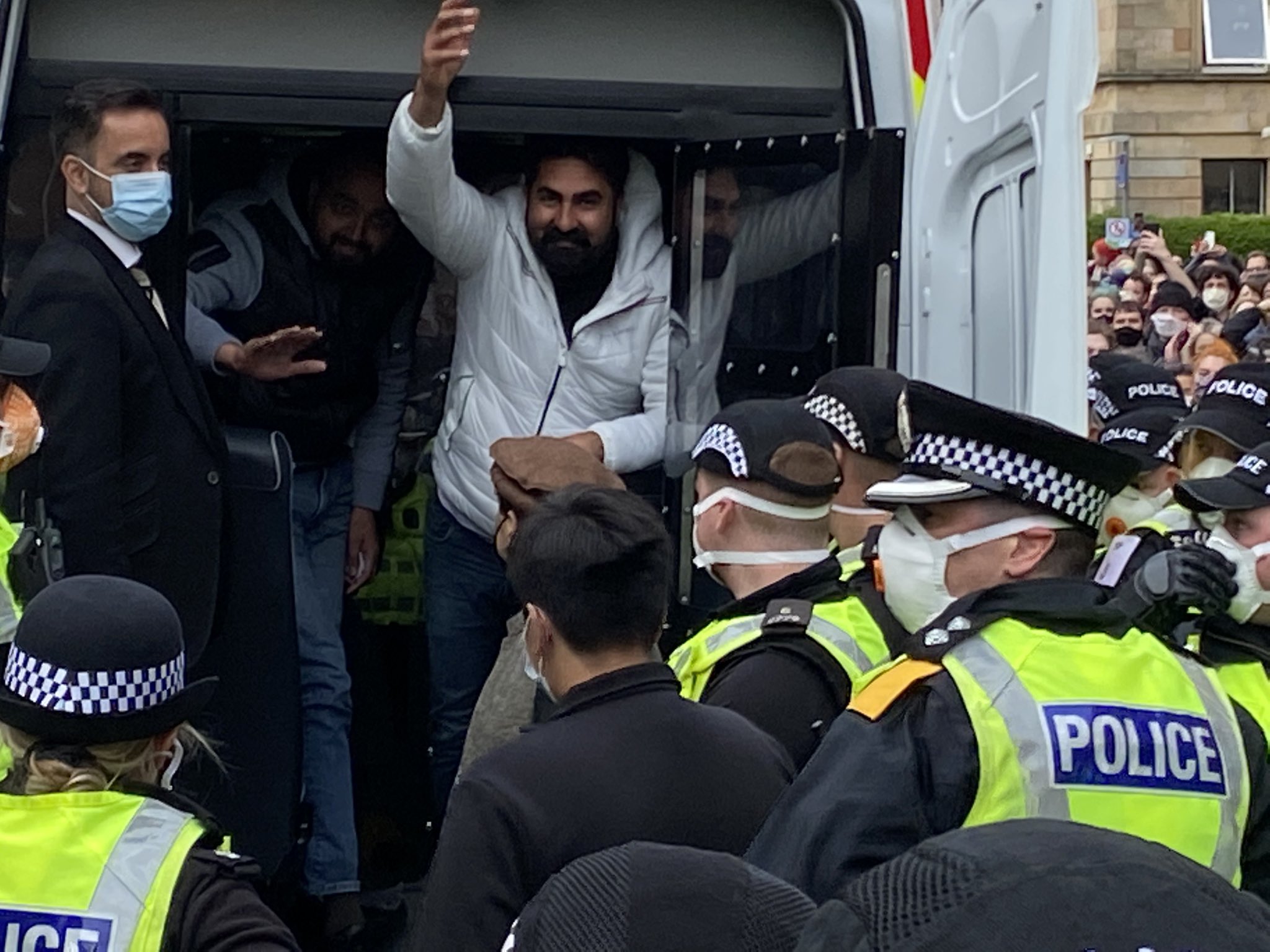 Aamer Anwar was there to represent the men.
And, as youd expect in Glasgow, others joined in to help out.
AGFitness@AGFitness_gla If anyone down kenmure street needs toilet facilities etc then head to our gym at 323 west street.
*************
Nicola Sturgeon@NicolaSturgeon
As constituency MSP, I am deeply concerned by this action by the Home Office, especially today in the heart of a community celebrating Eid. My office is making urgent enquiries and stands ready to offer any necessary assistance to those detained.
**********
I expect that i the end the Home Office will win.
Immigration is a reserved policy and the Scottish police will have to do what they are told by Patel, as indeed with our First Minister and our Justice Minister. That's what it means to be part of the UK.
But in the meantime, we have shown them what we think. We've shown them who WE are. And it was all done peaceably and without any bother.
I'm amazed that OUR Justice Secretary was unable to talk to a single Home Office minister about this important matter. Not one was available for a call from him. I should add that there are eight of them: Patel and junior ministers Brokenshire, Malthouse, Atkins, Forster and Philp and then two nobles … Lady Williamson and some other noble bloke whose name escapes me.
Not one of them was available to talk to a senior cabinet minister from Scotland?
I hope our First Minister will take that up with her counterpart.
If this is his idea of how to to get us all to pull together, he's clearly as useless at that as he is at everything else .
But I bet the Pritster has probably made the life of everyone around her utter hell. I can't imagine she likes being thwarted.