**********
**********
It seems the favourite to replace Arlene is a bloke called Poots. Edwin Poots believes that the world is around 6,000 years old.
He does, though, think that it's possible that dinosaurs did exist within that time frame, but they were drowned in the flood. Presumably God or Noah didn't think they worth saving… or maybe the arc was a bit crowded? (Well, they were very big and they would have needed two of them. It wasn't the royalo yacht, you know!)
He also doesn't believe that we should be talking about climate change.
And he is vehemently anti-gay. There you go.
That sums him up.
If he wins, good luck with him, Northern Ireland!
**********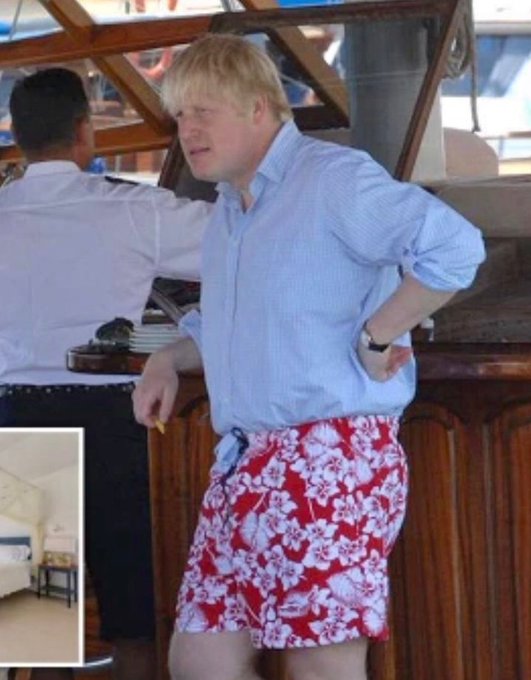 As George Monbiot wrote: So here's the plan. He buys the matching shirt, then when the police come looking for him, he just stands in front of the wallpaper.
**********
The government used an exclusive WhatsApp group to give "VIP" CEOs information on its PPE requirements, a court has been told. An English High Court judge today ordered Matt Hancock to hand over texts and WhatsApp messages about Covid contracts.
**********