I can't help but think we're going a bit overboard on the old union flag…
UK govt says has issued new guidance saying the Union flag should be flown on Government buildings every day.
I imagine that this decree is for England, although presumably the hideous concrete monstrosity that they have sicked up in the middle of our capital will be included… as well as all the new offices they are building in Glasgow and their nuclear bases close by.
We should probably, therefore, learn more about it if it's going to be forced in our face at every turn. So here's a wee video about it:
************
Maybe it should become compulsory to have a flag on your car?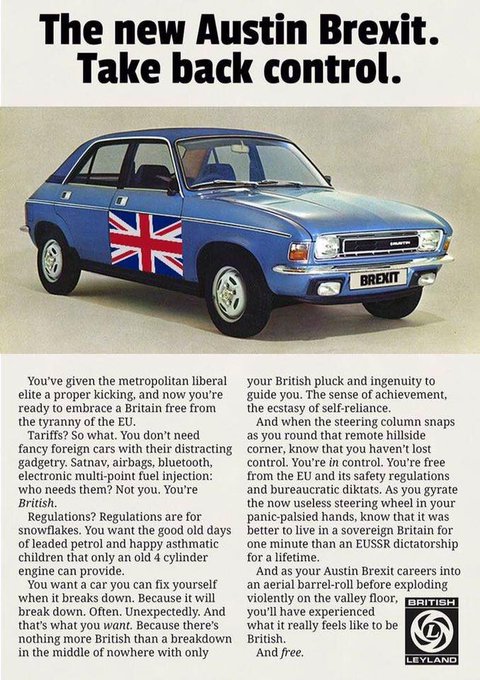 Or maybe we'll be forced to shave out heads and wear an England no surrender tattoo where our brains used to be...
It's also possible that we may be forced to wear a uniform when we go to the pub so that foreigners will immediately recognise our superiority. Smart, huh?
And possibly, by Johnstonian degree babies may be born with a Jack on their foreheads to proclaim to the world that they are pf a superior race with a regime that will last a thousand years.
Personally, I think that (if you'll pardon the rudeness) this is what they can do with their flag, at least in Scotland.