So, looking at the points they make, they are telling us that if they win, the SNP will want to hold a referendum. OK, we know that.
They are telling us that the SNP will hold an illegal referendum. I'm not sure that they will.
They seem to have forgotten that the Green Party also want a referendum. So it's not a matter of stopping the SNP. It's also a matter of stopping the Green Party surely. Or did they let their visceral hatred for the SNP overcome their critical faculties there?
They are, of course, probably right to say that Labour and the Liberal Democrats don't have much of a chance of winning, but in honesty, the Tories are just as unlikely to win. They cite the fact that they have 31 seats while Labour only has 24.
But that was before. And this is now.
Now we have…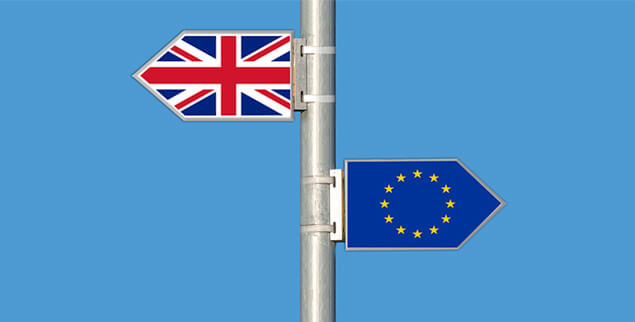 Brexit! Remember the Scottish Tories were dead against it and indeed told us that it would be a catastrophe for Scotland…
Which was fine, until the English voted for it. Then, suddenly it was the best thing since Eton Mess and we were holding all the cards, which turned out to be jokers.
2. Johnson! Yes. Him. No one imagined at the last election that the prime minister would ever be Boris Mop Head Johnson. It was just as likely to be Jacob Rees Mogg. Enough said!
3. Covid-19! This sort of ties in with Johnson, because it's not Johnson alone that is the nightmare. It's also the people with whom he surrounds himself. Some folk might have had a measure of respect for Cameron or even May… and their cabinets certainly included some respected and respectable ministers.
And then there was Johnson's Cabinet.
The leadership from this 5th rate bunch has been chaotic during the pandemic as you might have expected, given how inexperienced and unsuited to high office they are.
President Biden made a moving speech last night talking about the disastrous Covid death rate in the USA. But England's death rate, per capita, is far higher.
There have been 1918 deaths per million in England, which I think is the highest in the world, whilst in the USA 1508 deaths per million.
Incidentally there have been 1272 deaths per million in Scotland.
4. D Ross. OK, we know he's only a branch manager with absolutely no power to change anything unless it is specifically granted by Downing Street (which these days, in the absence of Mr Cummings [who had an opticians appointment] is rumoured to be run by Johnson's girlfriend).
The Rt Honourable Noble and Gallant Baroness Lady Colonel Davidson may have been a bit petty, not particularly clever and too ready to shout her mouth off… but by comparison with the part-time linesman… she looked reasonably good…even without her Ermine.
And so, I wouldn't be sure that this time round they will have so many votes.
It's interesting that they note that neither Labour branch office leadership candidate will back a unionist pact.
They are, perhaps, mindful of what happened when the Liberal Democrats, with 57 seats, did a deal with the Tories back in 2014 and found that at the next election that they had lost 49 of them…
They may also remember that Labour hitched its wagon to the Tory horse in the 2014 referendum in Scotland… and at the next election they lost 40 of their 41 seats… something that makes the Liberal Dem's losses fade into relative obscurity…although not Clegg's personal loss, given that he lost his own seat (something of a habit for recent Liberal-Dem leaders).
So, as Wee Skribbles points out, nothing much in the way of policy there in the main areas over which the Scottish government has any say.
Is that because a Tory government in Edinburgh wouldn't need any policies because they would hand back power to England and that Johnson's government hasn't yet come up with any policies, their elections being 3 years away?