You remember I had the brilliant idea of a bridge between Scotland and Northern Ireland to beat the customs in the middle of the sea? I mean you can't have a customs post on a bridge can you, in the middle of the windy sea? So, they'd have to give in on that one. Noh nah nah nah nah, EU. You didn't see that coming!
Then I had an even better idea. (They don't call me Boris Idea Johnson for nothing, you know.) I decided to build these ungrateful jocks a tunnel. I mean you can't have a customs post in the middle of tunnel miles underground, can you? Very unhealthy. Got the foreign Johnnies again!
Then it came to me in another one of my flashes of inspiration and genius.
Why not build a few more tunnels? One from Stranraer in Haggis Land, one from Larne in Paddy Land and two from our own dear green and pleasant England. And…and wait for it, this is the really clever bit… have a ROUNDABOUT under the Isle of Man?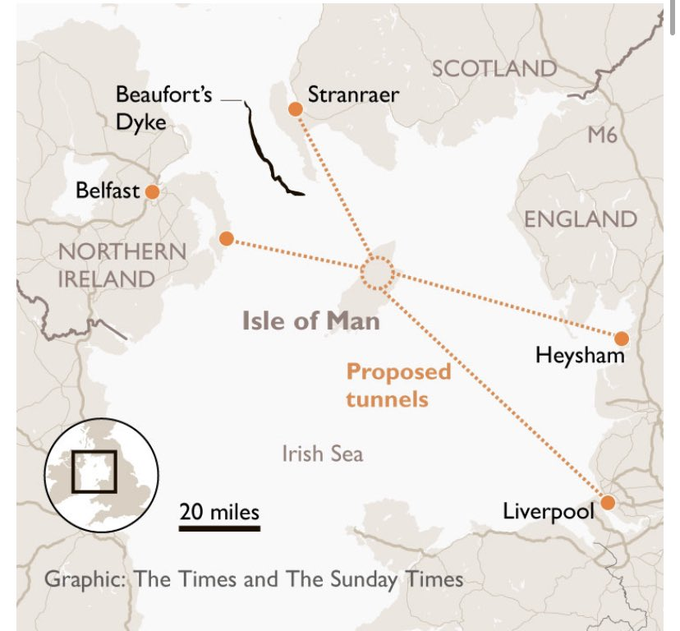 Now what do you think of that chaps?