"We did everything that we could and continue to do everything that we can to minimise loss of life", says the British Prime Minister.
And yet, Prime Minister, you oversee a government which has reported the worst per capita death rate from Covid in the world.
So, the best you could do was, in fact, not really that great.
Should that not mean resignation?
The lot of you?
Because it says to me that your very best was the very worst IN ALL THE WORLD.
You wanted herd immunity …something that is impossible with this virus.
You locked down too late; you restarted too early.
You failed to close borders or even check anyone coming through airports, even from places where the virus was at its worst. (My own brother came back from Milan while the pandemic was raging and walked straight through immigration. He at least had the sense to self isolate for three weeks.)
You spent billions of borrowed money on ensuring that friends of and donors to the Conservative Party got contracts to provide various goods and services, including medical PPE, many of which were unusable or simply didn't happen.
You were determined to "get Brexit done" and so you refused the EU's offers to postpone the end of the transition period so that you could concentrate your efforts on beating this pandemic.
You didn't, and you still don't, protect care homes in your dash to record break again.
You came up with Eat Out to Help Out and encouraged, nay PAID people, to go into crowded restaurants en masse.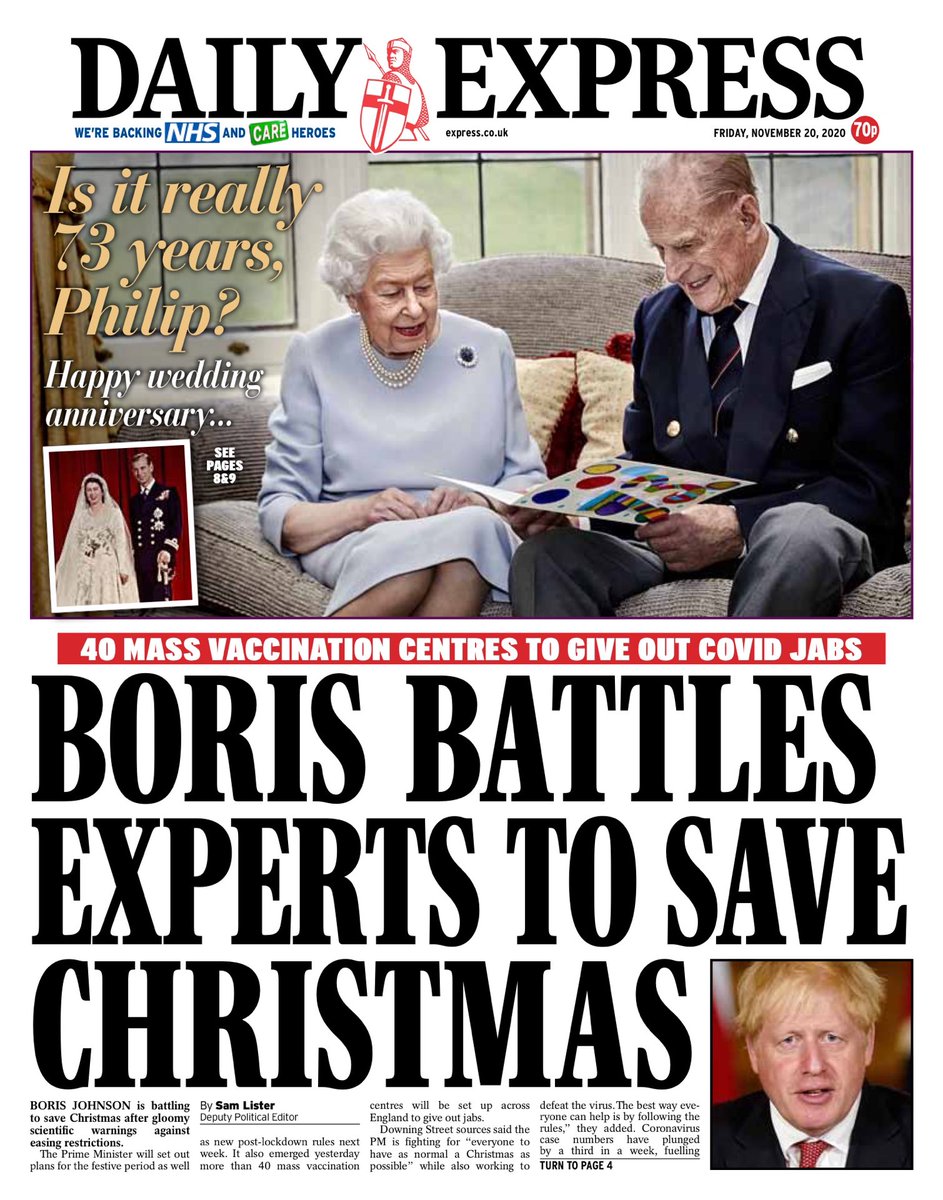 You, in fairness, in common with other countries including Scotland, Saved Christmas"… and killed many more people that would otherwise have died… still, it got you a good headline in the tabloids.
Maybe another time don't take your degree in Greek Poetry and "battle experts" in virology.
You ignored all the advice on getting your tracing ap and ended up with one that didn't work (Androids wouldn't talk to iPhones, remember) presumably so it wouldn't the same as the EU's, but instead a world-beating English one. Well, it's certainly been world beating. You've beaten every other country in the world.
Global bloody Britain.
And now you are insisting on a reckless vaccination programme which goes against the advice of the vaccine manufacturers and brag that you have vaccinated more people than other countries in Europe. Another world-beating load of bulls**t.
Because you haven't. You've HALF vaccinated people (with some notable exceptions, like for example, your father). 12 week gaps could render the vaccine far less effective, but you can brag that you've done better than Germany, so sod it..
The British Medical Association said that the vaccine should be rolled out "as quickly as possible" and called for an urgent review and for the gap to be reduced.
The doctors' union said the UK's strategy "has become increasingly isolated internationally" and "is proving evermore difficult to justify".
"The absence of any international support for the UK's approach is a cause of deep concern and risks undermining public and the profession's trust in the vaccination programme."
I'd add that the public's trust is low too.
**********
Rachel Clarke@doctor_oxford·
"We will honour the selfless heroism of all those on the frontline who gave their lives to help others."
My colleagues didn't "give" their lives, @BorisJohnson. Their lives were taken – by you.
Your failure to lockdown, to provide proper PPE, to close borders, to be competent.
**********
And one of the main problems is that some people will assume that, having had the first jag, they will be safe to get back to life as normal. They won't.
And to add insult to injury, you yourself, intend crossing the border, with your entourage, from an area of England rife with the English variation virus, which is more contagious and more deadly than the original… and for no other reason than some fruitless mission to save your bloody union that apparently can't wait a few months.
Get Brexit Done; Save the Precious Union. Continue to be a global British embarrassment.
Please pardon my language, Munguinites:
Mr Johnson is an Arsehole.