Maybe getting rid of Dom wasn't an awfully good idea.
OK, I know you're now asking if Tris's gone mad and if next he'll be saying "Bring back Trump" or "Please can we have more snooker on the telly".
But no. It's just that I can't help feeling that De Pfeffel has gone even more potty than he was before.
To explain, the esteemed prime minister of the "united" <LOL> Kingdom gave a talk to his Blue Wall "northern" Tory MPs, carried by "The S*n" (in what they predictably described as a "victory for the S*n) and, if you can be bothered to plough your way through it, you'll see that it's an even bigger pile of nonsense than the piles of nonsense to which we have become accustomed over the years.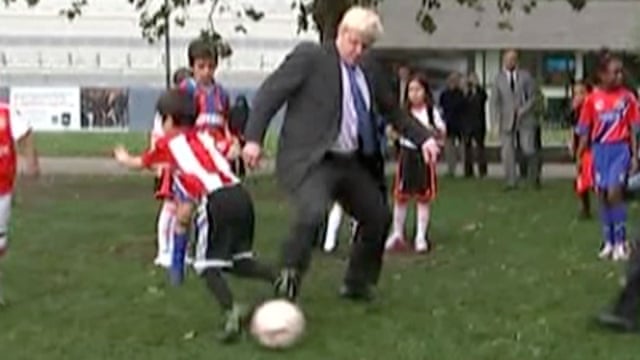 The first part of the article is obviously designed to reach his new-found working class vote in the North of England. He says that he has "ordered his minister, Oliver Dowden, to get the Premier League to 'cough up' cash to help struggling clubs".
How, exactly, he is going do this isn't made clear. After all, these very successful and very rich clubs are private businesses whose main objective is to make money for their shareholders.
Why they would want to bale out small, poor, lower league clubs to help De Pfeffle out is a bit of a mystery. (Although a seat in the Lords is always a bit of a draw, that can't work with foreign-born nationals and PPE contracts won't last forever.)
What, you would be forgiven for asking, ever happened to not being able to "buck the market"?
DePf also says that when the English lockdown is over (in December), he wants to get crowds back into the "footie" grounds.
Yay… It's probably what the Sun readers want to hear, of course, but exactly how he will be able to do this also remains a mystery. It would be irresponsibility on stilts if he opened football grounds and re-spread the virus after a second two months of lockdown hardships in England.
Ah, yes, Irresponsibility on stilts… Boris Johnson… I begin to see where this is going.
Still, what he does in England is his business.
He also used his pep talk to his "Praetorian Guard" (ah, the joys of a classical education) to talk about what a disaster devolution north of the Border* had been… and how it was Tony Blair's greatest mistake (because riding shotgun in the killing and maiming hundreds of thousands of Iraqis and destabilizing the Near East is peanuts by comparison).
*Rees Mogg: "But as my rt hon friend the Prime Minister said, there is no border between England and Scotland"
This has upset wee Whatsisname, the Noble and Gallant Baroness's Commoner representative. He bravely refuted what his big chief' boss had said and spluttered that it wasn't devolution that was a failure, it was the SNP's fault for obsessing about independence. (SNP Baaaaad bleat is obligatory for a S*n article at the moment.)
Mr Johnson swore that no further devolution would happen under HIS government, which is a bit embarrassing for DRoss and his friend Andy Bowie, who have recently tweeted such epics as these:
Douglas Ross: 'It cannot be a power grab when over 100 extra powers are going to Holyrood".
and
Andrew Bowie: "We're increasing powers to Scotland whilst maintaining the integrity of the UK".
Ooooops.