Now, I know that you'll all be looking around for any spare cash you have in your purse, wallet, down the back of the settee, in a jar, under the bed, or wherever you keep your millions, so I won't detain you for long.
I suppose the Tories' Scottish Branch Office must be a bit hard up.
Maybe the dark money has dried up in these hard times when Ruth can no longer promise to have dinner with a Леди из России for a small consideration. Maybe Coutts has stopped accepting roubles… I don't know.
Maybe they just want to get a better class of ermine collar for the Noble and Gallant Colonel.
But there is a warning to heed if you are about to contribute. Do not make the cheque out to Baroness Davidson.
For, sadly, the Noble Baroness doesn't wish to be called the Noble Baroness.
I know… it's weird, eh?
I mean only a few weeks ago she must have received the letter from Buckingham Palace saying that Her Majesty the Queen was minded to raise her from the proletariat and send her heavenward into that "select" (or not so select) class where the blood is as blue as a Tory rosette. A world where she could rub shoulders with the likes of The Noble Lady Moan of Mayfair, The Exceedingly Noble Lord George of ffoulkes (as long as it was under the table, of course)… the Grand Old Duke of York, and any number of other high borns.
Eh? What's that you say?… Oh. Right! Um, well not him then.
Anyhoo, if she didn't want to be called Baroness, all she had to do was write back in suitably sycophantic terms telling the Queen's factotum that while she was touched beyond measure that Her Majesty had singled her out for such high honour, she felt that she was too busy being a full-time mum, and that, despite her being a Tory, she was, at heart, just an ordinary common or garden person of humble origin, unworthy of the honour, and why, she would be happy with a simple MBE which she would cherish to her dying day…. and sod the £300+ a day plus expenses.
But no. She wrote and accepted.
Indeed, the blood transfusion is already scheduled.
So, why does Ruthie not want to be called Baroness?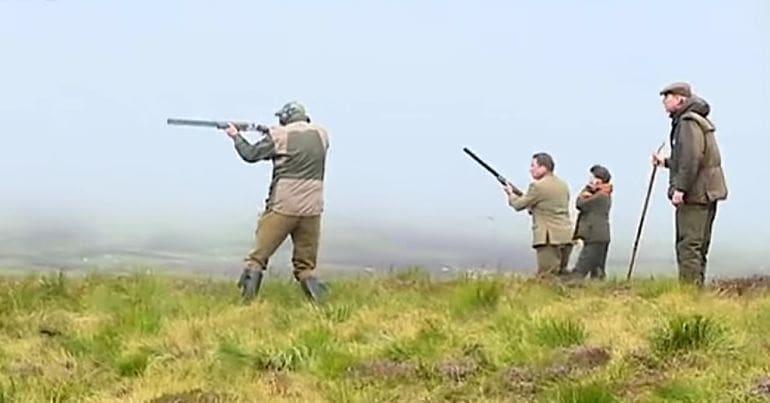 According to a party spokesperson, it is, "not the image the Tories are going for in the lead up to the elections". They added: " As Ruth is effectively leading the Holyrood party now with Douglas [Ross] in Westminster, she does not want the fact she is going to be a member of the Lords influencing voters. It just adds to that stereotype of Conservatives that we're trying to move away from.
Soooo…. if it isn't the kind of image that they want to portray in Scotland (and who could blame them for that?) why is her Nobleness, her Nobleness?
Answers on the usual postcards, please.