Ed sent me this article a couple of days ago. It's not short, but it's worth a read and I'd be really interested in your comments.
Today the British Government has debated its Internal Market Bill, which becomes more frightening with every comment you read on it, in its parliament in England.
I couldn't watch the debate, but I've seen some highlights on social media.
Mr Johnson was probably at the most pathetic I've ever seen him, as Ed Miliband tore into him "He didn't read the protocol, he hasn't read the Bill, he doesn't know his stuff", and left him looking shattered. Certainly one of Miliband's finer moments, which is more than can be said of Johnson.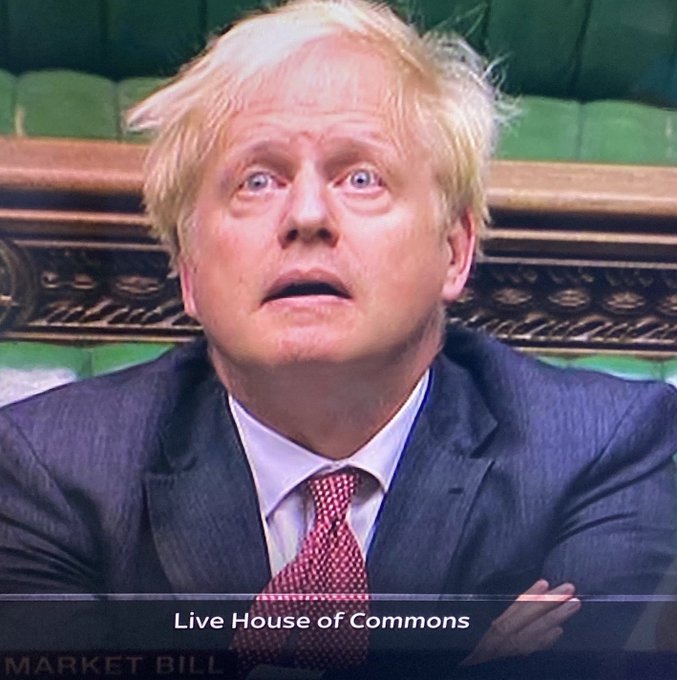 It appears, from my reading (not that the UK parliament made a lot of this, it being more concerned with the humiliation or not of their glorious union as it is held up to ridicule across world) that our devolution will be diluted to the point where it might be said to be pointless.
As Michael Grey @GreyInGlasgow pointed out:
Clause 46 of the Internal Market Bill gives the Tory Government powers over Scottish health, education, justice, transport, culture, sport, housing, & economic development. It is a direct attack on the Scottish Parliament, as endorsed by 74% of Scots in 1997. We need independence.
It will give the UK government in their large headquarters in our capital, a vast range of powers over devolved matters. Powers that we can assume that they will use to their advantage, and to thwart the policies of the government we elected. Because as sure as sure can be, we didn't vote for them.
Still, I hope that this nonsense and what follows in January (remember what is now the likely outcome of Brexit) may be the impetus we need to get started on another push for independence.
It certainly never hurts to sit back quietly and watch your "enemy" as he kicks his own backside all over the field of battle and that for sure is what they are doing.
And, as if on cue, one of my ultra unionist neighbours who recently admitted to me "I don't like her policies, but I admit Nicola Sturgeon has played a blinder over Covid and I'm glad I live in Scotland and not England" today went further and declared herself for independence.