************
**********
**********
If you are over 50 and live in England, you'll be relieved to know that they've dropped this scatterbrained idea. 

**********
What is it with symbolism and the Brits?
This summer, this spitfire will fly over hospitals in England to say thank you to the NHS.
How about they just fund the service and try not to sell it off to the highest bidder?
Because, to be honest, I imagine the NHS staff will be a bit too busy to go out looking for planes flying over to say thank you.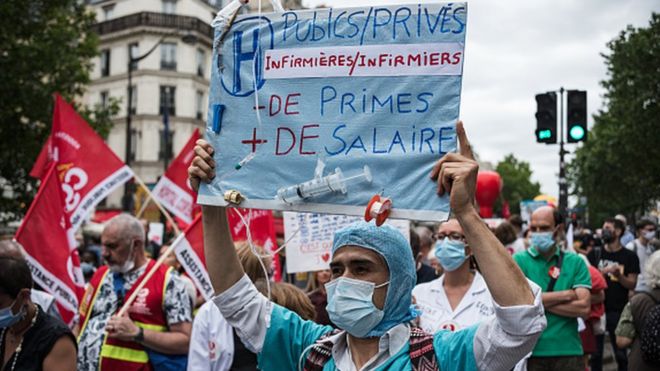 The French government just gave employees of L'Assurance Maladie a pay rise.
Novel idea, forking out money for something that isn't all show, eh?
**********
***********
Labour's Sarah Smith tweeted a couple of days ago that it was a nonsense that Philip May was knighted for being there for Mrs May. She also mentioned that Dennis was knighted too (although his was actually hereditary so that her idiot son would one day inherit).
Theresa May's husband Philip is to get a knighthood. Just like Dennis Thatcher before him. I'm sure they were both supportive of their partners in No 10. But how many political wives have ever been given a Damehood? Why do men have to be rewarded for supporting their spouses?
There were a few glaring errors in her argument.
Firstly, if the way to reward people for doing their reasonably well-paid jobs is to hand them some out-dated title in a ridiculous 18th century, Jacob Rees Mogg, kind of way, whatever title is given to a man, is automatically also given to his wife. Note, Mrs May is now Lady May, whether she uses the title or, like Mrs Thatcher, not.
When Harold Wilson and Jim Callaghan, like good socialists that they were, went to the House of Lords, their spouses became "Ladies" whereas Dennis Thatcher would have remained Mr Thatcher. So she was obliged to give her husband his hereditary K so that he would have a title too. It matters to this kind of person.
Even in royalty, a woman who marries a prince becomes a princess and then on marriage, the prince also becomes a duke so she becomes a duchess. But a man who marries a princess remains whatever he was prior to the marriage. On occasions, the man will accept an honorary title from the queen… Tony Armstrong Jones (Earl) or Angus Olgivie (K)… but it is never a royal title and they don't get to use HRH, unlike Kate Middleton or Megan Markle… and they are not afforded the courtesy of courtiers and others bowing to them.
But dear old Sarah the Socialist's bigger faux pas was to forget that her own mother was given a peerage after the death of Sarah's father, John Smith, who led Labour just prior to Blair and who died in post in 1994.
Ooops, red face, Sarah, although in fairness, she later acknowledged it …

The glaring flaw in this argument is obviously my Mother's peerage. I will shut up now – if no one tells her I forgot about my own Mum!