**********
**********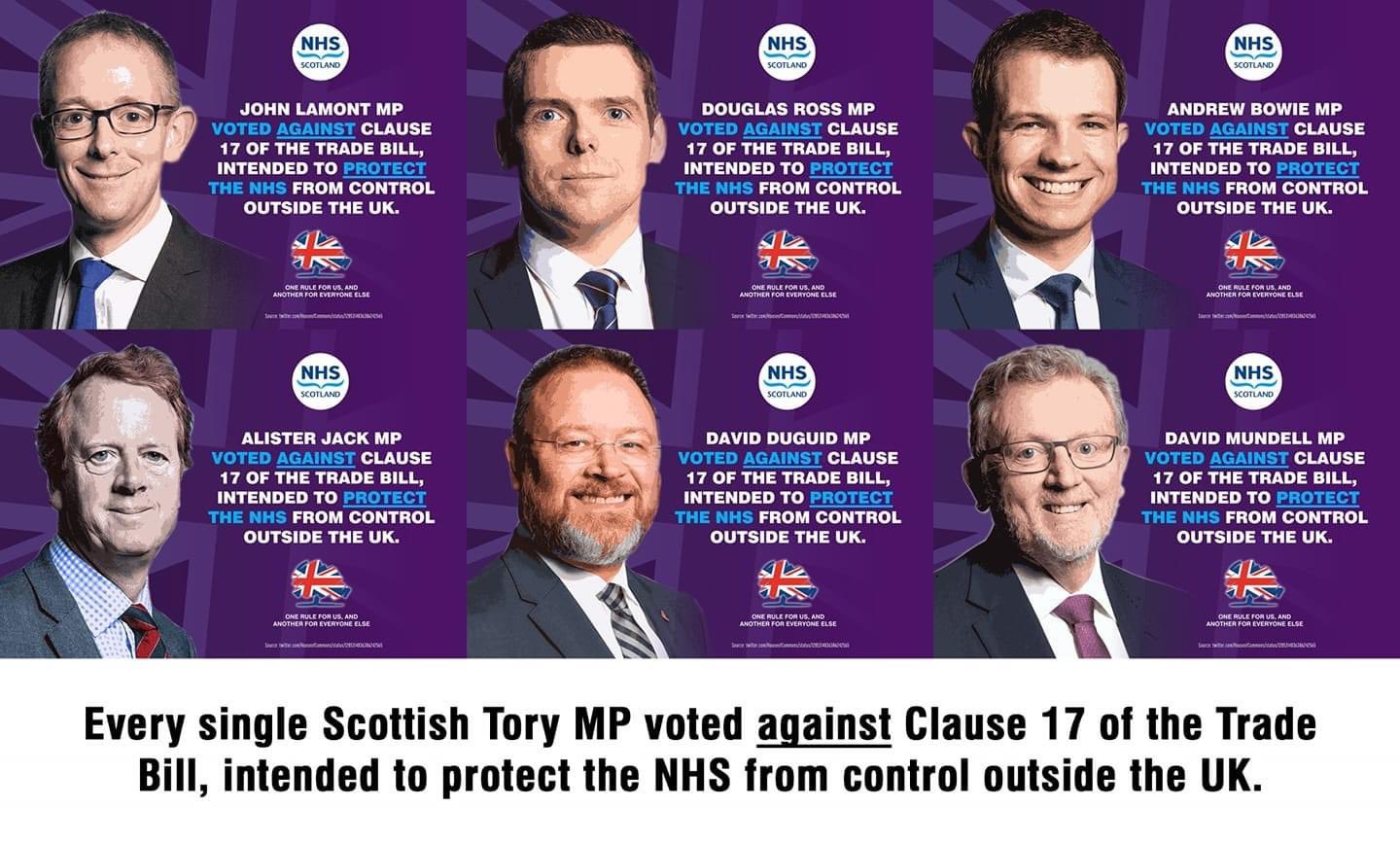 Next time they stand outside their doors for 2 minutes, clapping their grubby hands, remember that they were possibly thinking how they might very well get the same grubby little mitts on a nice little earner as an English director of an American or Japanese pharma company that owns a hospital or two back in dear old Blighty.
A hundred thousand a year for 4 board meetings a year.
And I can't see that Edinburgh would be able to do anything about that, because they will almost certainly vote to strip the Scottish government of that power.
Remember, they can vote down everything.
And think on, farmers… they just voted to stuff you and your businesses too. Standards just went out the window.
Don't ever say we didn't tell you so…
***********
***********
I've just read on Twitter that Murdo Fraser of the Tory Scottish branch has called Alex Salmond a Russian agent on the radio. Anyone confirm this? If so surely that's actionable?
He's known for saying very foolish and embarrassing stuff (like the above tweet, for example, which had it been seen by the Queen would have caused her grave embarrassment) but even for him, this would be rather a step too far.
**********
Is this not a Tory paper?
**********
**********
**********