Boris Johnson: Our principle is to trust the British public to use their common sense in the full knowledge of the risks.
And, 24 hours later, the sun came out, so these British people that he trusted to use that well known British common sense, did this.
This was at Bournemouth in the south of England, where incidentally, one of the Great British Values of which we hear so much, came into play. Leave your rubbish behind you… create employment… let someone else pick it up. No less than 12.5 tonnes of rubbish was left on the beach.
Mind you, the English weren't the only ones doing it. The other day, Portobello Beach was relatively crowded:
And WG Saraband (Twitter) showed the rubbish left behind yesterday on the Meadows in Edinburgh.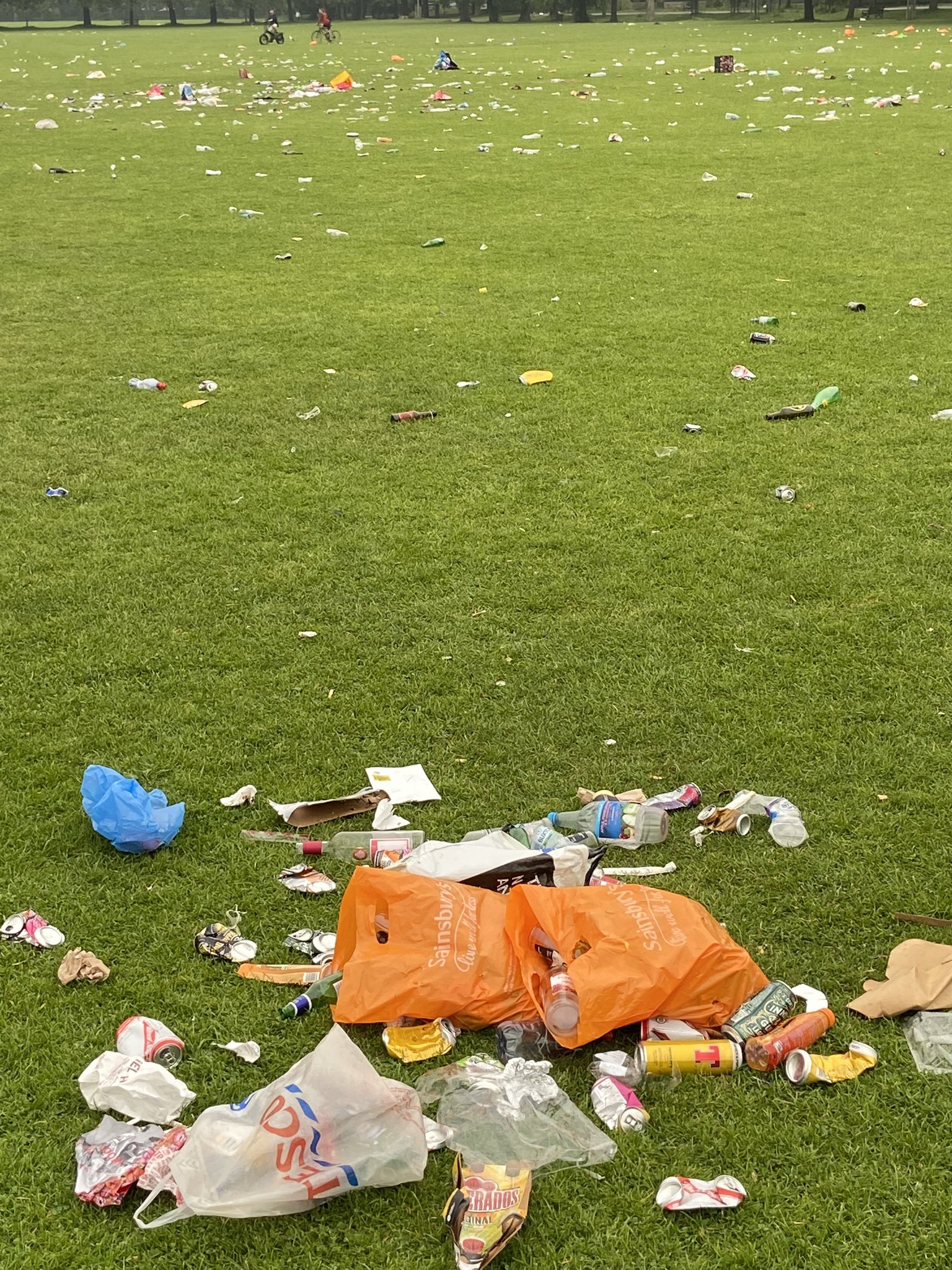 What on earth stopped them from doing the (to me) natural thing and putting their rubbish in the bags and taking it home?
When they go back today do they expect it miraculously to be cleared of rubbish, or are they happy to sit down again in their own litter?
*************
Today's Titter:
It's the Midge season in Scotland…