The way I see it (correct me if I'm wrong any of you scientific Munguinites) but this virus can be spread by droplets of saliva. These pass out of your mouth into the air as you speak. They are more pronounced when you use certain hard sounds like, for example, "P"s "B"s "Q"s and "T"s, and much more pronounced if you cough or sneeze.
Right, so, if you have a mask on, some of these droplets will be retained in the material instead of being blasted towards someone else's face, or indeed onto something that they might then touch. And even those that get through are likely to be slowed down and deflected.
So wearing a mask is largely a courtesy to other people. Sadly, unfortunately, some people lack courtesy.
By the same token, if you are talking to someone face to face, being 2 metres away from them means that the droplets are likely to have fallen to the ground before they get to your interlocutor.
Being 1 metre away increases by, I imagine, a considerable amount, the likelihood that the droplets will land on whomsoever you are talking to.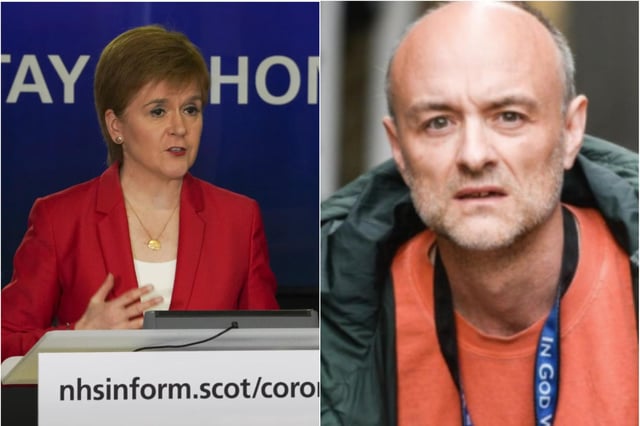 When Pennington suggests that the reasons for the differences in the Cummings and Sturgeon governments' policies are political, I'm inclined to agree. I imagine that both governments want to get business up and running as a matter of some urgency…don't we all? But Mr Cummings is prepared to take greater risks with human life in order to achieve his goal.
Anyway, I'm not sure that Hugh Pennington can be called much of an expert. As I understand it he is long retired from his job as a bacteriologist and now acts as a political pundit for the right/unionist camp.
Oh, and isn't COVID-19 a VIRUS?
**********
What a despicable piece of **** the UK prime minister is:
Today's smile: