… and forget all this virusy stuff…
As for social distancing…It's for the mugs, eh lads?
But see all this litter?  Well, we'll leave that for someone else to clear up… That will be a nice and healthy wee job!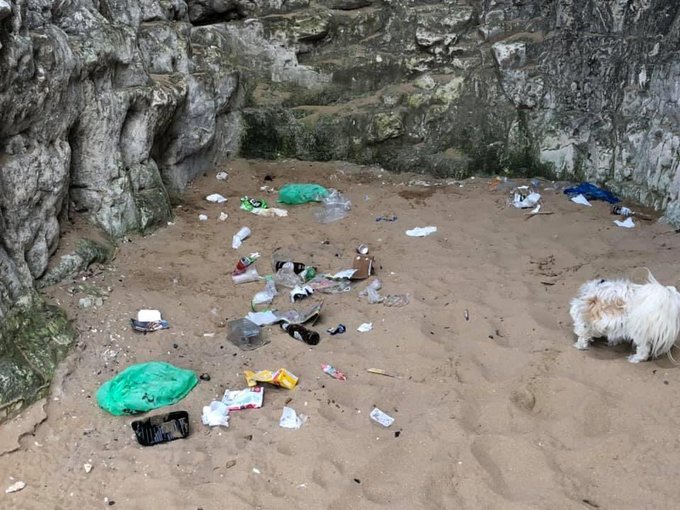 Oh, and that goes for
bodily wastes
too!
************
Here's the laugh for today:
In the 21st century, in a supposedly first-world country, this is how, having demanded a return to traditional parliament, they are going to vote… and we are going to be paying them to do it?
Needless to say, the MP for the 17th century has organised it… I wonder if they will have to wear morning dress…
I hope Scottish MPs won't be there.