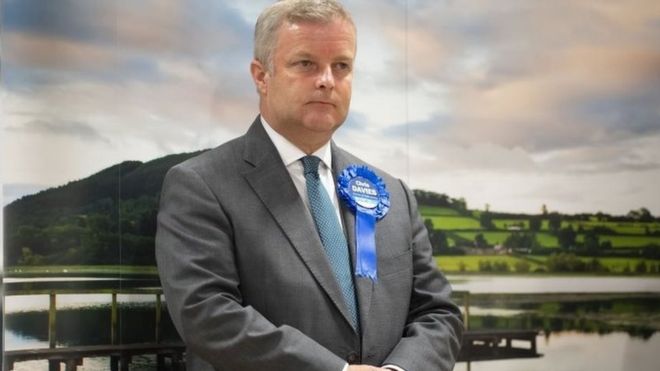 Chris Davies, you might remember, was recalled by his constituents in Brecon and Radnorshire after being convicted of fraud in relation to parliamentary expenses.
Clearly having more front than Rothsay, he stood in the by-election that followed… and lost.
It seems, though, that you can't keep a bad man down, and on November 11 we discovered that he had been selected to stand for the Tories in the constituency of Ynys Môn (one of the seats where the Liberal Dems and Greens have stood down).
However, today we discovered that he has decided (or it has been decided for him) that he will, in fact, not be standing after all.
I'm not sure about this, but I can't remember another election where so many people have been obliged to stand down from candidacy.
++++++++++
It will come as no real surprise to anyone that Daily Telegraph columnist and ex-New Labour MP (and one-time candidate for the leadership of the Scottish branch office), Tom Harris, is voting Tory in this election. I'm not sure I'd thank him for advertising it if I were the Tories. He's pretty well forgotten or disliked around these parts.
++++++++++
The floods in Northern and Midland England are horrific. Initially, of course, the prime minister said that there was no emergency, presumably because neither Downing Street nor Chequer found itself under water.
However, in the last few days, it appears that someone in his entourage who has remembered that there is an election in the offing, has decided that it is, indeed, a national emergency deserving of a COBRA meeting.  Johnson was dispatched to do some campaigning in the areas concerned complete with wellies and a bucker and mop.
He'd have done better to stay in his palatial surroundings, dry and safe from getting any more rotten because the reception he got was far from what he would have liked. He's really not very good with ordinary people.
+++++++++++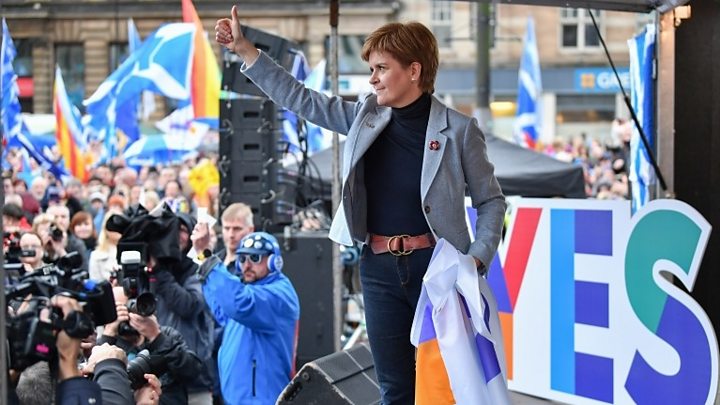 I read this morning that the SNP would consider court action if, after a successful election campaign and a majority of SNP MPs, they were still refused a Section 30 Order by Johnson.
As Doctor Paul Monaghan points out, being found against by the courts would be a huge risk for Johnson to take.
++++++++++++
Awwww…. lead us don't leave us, eh?
++++++++++

Never mind, think of all the teacakes they'll be exporting.
++++++++++++
++++++++++++