THIS MAY BE OF USE TO YOU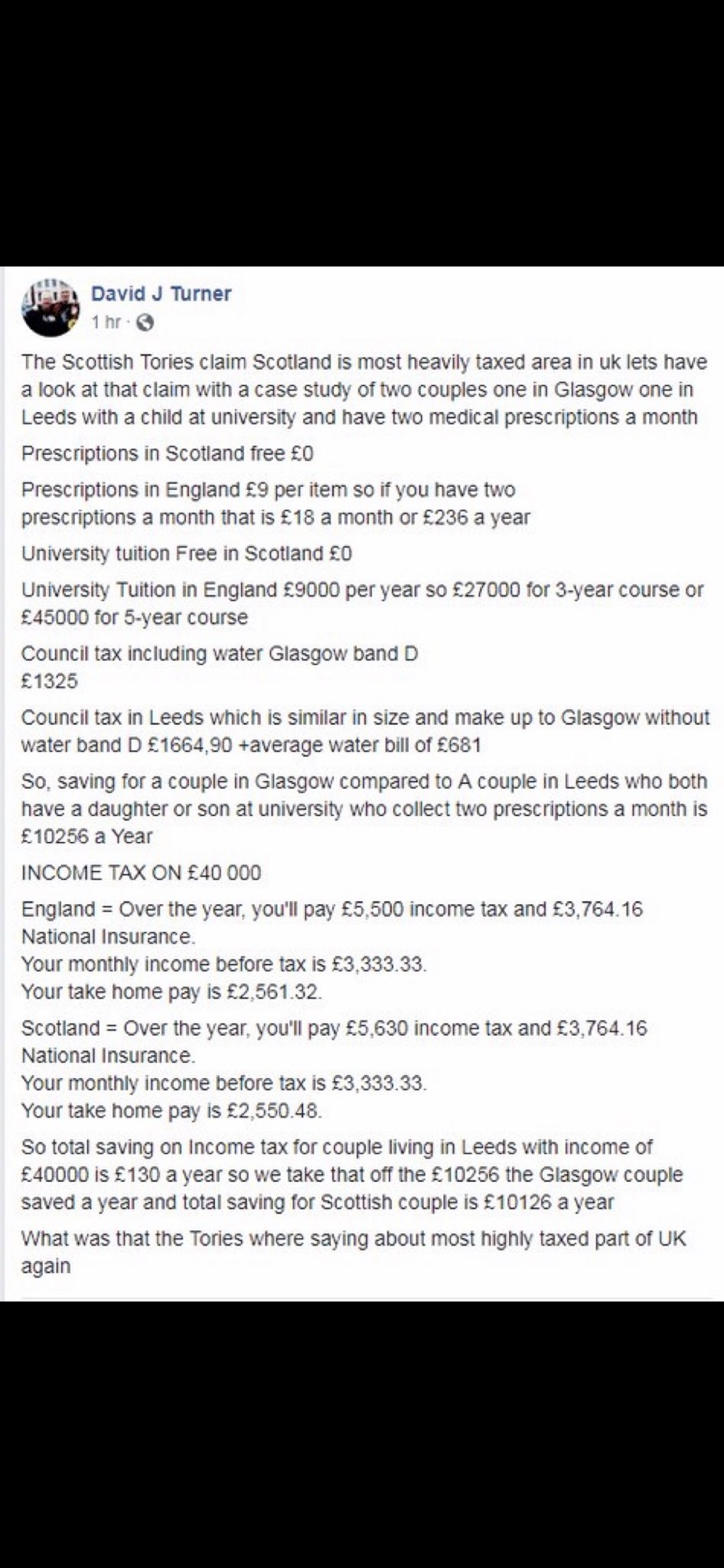 Grateful thanks to Mr Turner.
**********
Scotland s NHS is a key political battle.
Scotland is £2389 per person
GPs per 100,000 patients:
Thanks to the Black Saltire and to Colin Dunn for the graphic.
Overall they predict a massive Tory win in England with 379 seats. Labour with 168 (which must surely see Corbyn being removed) are predicted to be a miserable second. Far from being the next Prime Minister Swinson will, at least on election day, lead the 4th largest party with 31 seats. How long before she is removed from that post is anyone's guess. Nigel is not predicted to win a single seat. No change for Plaid or Greens. No polling in NI.
**********