Amazingly, and long before I imagined that they would, Ninewells sent me packing today.
I cannot say how much I hated being there, but by the same token, I can't say how fantastic all the staff were. Where do nurses get the patience to deal with patients?
The anaesthetists were fantastic guys, both of them funny witty lads with plenty of jokes and funny stories. The surgeon was a lovely man, and although his pre-surgery chat left me a tad on the nervous side (all that could go wrong… but didn't) he was a great guy.
Funnily the first thing I asked when I came round was… 'what happened in the Supreme Court?', as opposed to 'did anything go wrong with the op?'
Thanks for all your comments on "Talk to Yourselves". More by a long way than we normally get! As for the readers' stats… they didn't vary at all from the average norm.
Hmmm. Editorial note: maybe I will be able to dispose of Tris's services!
I'm fine but knackered, and sore all over, and I'm under strict orders to take it easy (except obviously for making Munguin's dinner and opening his champagne) so I'm not going to be writing much over the rest of this week.
But I couldn't resist this…
His brother, a Tory MP and minister, resigned his post and the Conservative whip and now his sister has a very dim opinion of his tactics.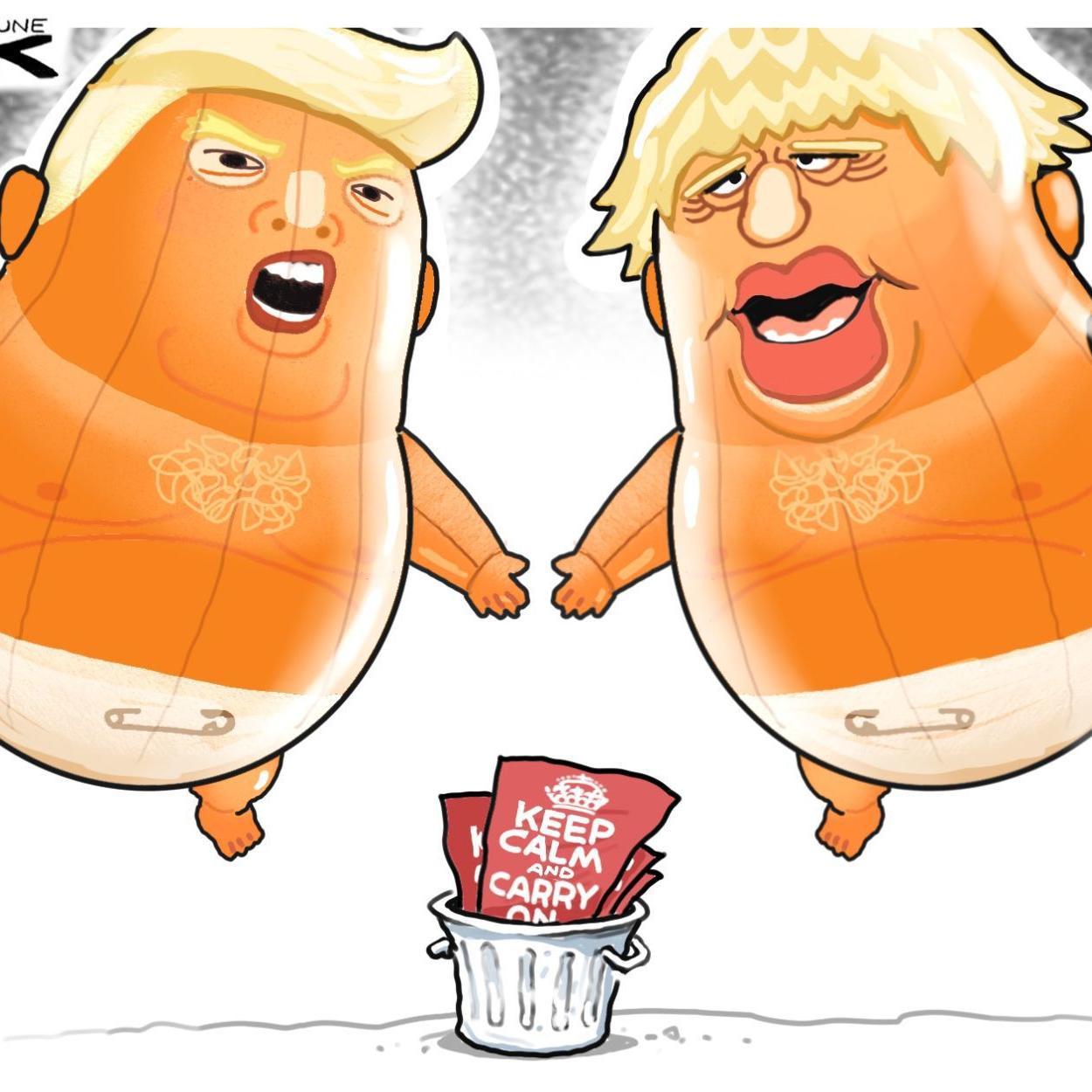 If only Trump were not funnier and more orange, Britain really would be the clown car of the world.